Quick Facts About ExtenZe Pills
A
B
Name
ExtenZe Pills
Brand Name
ExtenZe
Active Ingredients
Proprietary blend of herbal ingredients, including L-arginine, horny goat weed, and yohimbe
Type of Supplement
Male enhancement supplement
Shape
They are typically small and round
Colour
White
Health Benefits
Improve sexual performance, Increase libido and pleasure, Strengthen erections, Prolong sex
Availability
Over-the-counter (OTC)
Cost
Varies depending on the retailer, but typically around;

• 30 USD -40 USD per bottle

• 25363.20 NGN - 33817.60 NGN per bottle

• 27.59 EUR - 36.79 EUR per bottle

• 24.05 GBP - 32.07 GBP per bottle

• 217.21 CNY - 289.61 CNY per bottle
The pressure and desire to satisfy your woman is real among men with erectile dysfunction, and they may wonder if it is safe to take two Extenze pills to help them maintain an erection and get their woman's praises after the bed performance. However, there is no evidence to show that taking two ExtenZe pills can help you last longer than one pill; it may be detrimental to your health.
Generally, speaking, it isn't safe to take two ExtenZe pills. This is because the prescription states that you should take one pill per day. That means, any other dosage apart from one per day is contrary to the instruction the manufacturer has given. Note that these pills are made with certain ingredients that have certain effects on the human body. Exceeding the recommended dosage means you're taking more of the ingredients into your system, and that may be detrimental or make your condition worse.
In this article, we will consider the important ingredients used in making Extenze pills, to help us provide an answer to your question about the safety of taking two ExtenZe pills in the space of 24 hours.
What is ExtenZe Pill?
ExtenZe pill is a natural herbal supplement made by BIOTAB Nutraceuticals, Inc., and distributed by Maximizer Health Products. It claims to be a natural male sexual prowess enhancer. It helps men achieve better penis size and consequently, helps them satisfy their sex partners. However, its claim has been marked as false since the manufacturer has been sued for deceptive marketing in 2010.
As per instruction contained in the leaflet that comes with the packaging, Extenze should be used one pill per day, and considering the ingredients listed as being used to make the pill, one will expect it to be efficient in improving the sexual prowess of its users by treating erectile dysfunction, premature ejaculation, and enlarging the penis.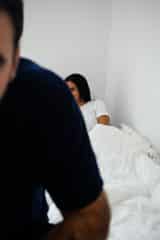 However, there have been reports of ExtenZe making its users sick in the Laguna Beach area of California, resulting in an investigation into the safety of using Extenze pills.
ExtenZe Pill Ingredients and their sexual properties
Some of the ingredients listed as part of the ExtenZe pill include:
Horny Goat Weed Leaves
Horny goat weed is a common herb used to treat sexual dysfunction. It can be used alone or combined with other herbs such as Yohimbe or Maca root, to treat different sexual challenges. Its efficacy is usually due to phytochemicals and compounds that elevate the sexual hormone levels in the body.
It exerts some estrogenic effects on the body as it contains phytoestrogen compounds, and can be used for treatment or delay of menopause in women. However, more research is needed for its effect on erectile dysfunction treatment.
Ginger
Ginger is a common root herb that promotes many aspects of human life as a result of its effect on cardiovascular and general body metabolism. Gingerol, its active compound helps to reduce blood pressure and improve blood flow, which is essential in maintaining an erection.
Also, there are claims that when ginger is used in a certain way, it can be used to increase penis size; however, the veracity of these claims is yet to be found.
Black Pepper Seed
Black pepper seed is commonly used in alternative medicine to treat sexual dysfunction; however, scientific research into its efficacy is lacking. It is usually combined with ginger to help men with erectile dysfunction get and maintain an erection.
Scientific researches on the effect of black pepper seeds on sexual functions have only been done on mice. Human trials will be needed to ascertain its efficacy.
Eleutherococcus root extract
Eleutherococcus senticosus is a herb that is used to treat male infertility in Chinese Medicine. It is also common in some parts of Russia. Scientific researches testing its effect on human subjects notes that it effectively treats hypertension and hypotension, reduces cholesterol, and increases organ functions.
High cholesterol and abnormal blood pressure are known to be contributors to erectile and sexual dysfunction.
Yohimbe Bark Extract
Yohimbe bark from its tree is said to not only treat sexual dysfunction in men but also treat the same in women. Its active ingredient, Yohimbine, is said to possess aphrodisiac properties. Its existence in a drug – Yohimbine hydrochloride – prescribed for erectile dysfunction shows its efficacy as it still remains one of the oldest drugs for erectile dysfunction. However, there are split opinions about the suitability of Yohimbe as a natural means to treat sexual dysfunction as it has some serious side effects.
However, its efficacy in treating erectile dysfunction is not in doubt. On the other hand, there is no research about its contribution to increasing penis size.
Zinc Oxide
Scientific researches have confirmed the importance of zinc to growing and maintaining an erection; therefore, it is important in treating erectile dysfunction. Zinc is available as Zinc oxide in Extenze pills.
Note that many other ingredients including folic acid, ginseng root extract, licorice extract, and many more are known to have an effect on erection, and they are included as ingredients on the package of Extenze pills.
Side Effects of Extenze Pills
Combining different compounds into a pill is bound to come at some health risk. Extenze pills manufacturers have been investigated due to some reports that the pills were making some of its users sick. Some of the side effects that come with using Extenze pills, even at the recommended dosage include:
Increased blood pressure
A rise in body temperature
Increased heart rate
Nausea
Numbness and tingling in the hands and feet
Insomnia
Restlessness
Blurred vision
The list of side effects is endless; therefore, ensure that you stay within the recommended dosage limit if you must use the Extenze pill.
What Happens if You Take Two Extenze Pills?
The side effects of using one pill per day of the Extenze pill can be serious. It'll be unwise to consider taking two in a bid to improve your sexual performance. Chances are you may have increased blood pressure which will negatively impact your bid to get and maintain an erection. Also, hallucinations and aggression will not help you keep an erection.
If one pill doesn't seem to be working the wonder the pill promised, it is best to ditch it and consult your doctor.
Why You Should Stay Away from Extenze Pills
This isn't a bid to de-market ExtenZe pills, but to help our readers maintain a good and healthy life, including their sexuality. Here are some reasons to avoid the ExtenZe pills altogether.
Consider its history
ExtenZe pills manufacturers have come under investigation and they have had to settle some complainants to the tune of $6 million in 2010 without admitting to any wrongdoing. They were also unable to prove that their product can do what they claim it can. That is a red flag you should take seriously.
Also, the complaints about users of the pill feeling sick that prompted an investigation, is another serious red flag. Although the result of the investigation is not known.
Regulatory Bodies Avoid it
Sports regulatory bodies have warned athletes to stay away from ExtenZe pills; isn't that suspicious, especially when you consider their legal battles. Also, FDA does not approve the pill, so why risk it?
Serious Side Effects
Consider the serious side effects that come with following the recommended dosage. How worse off will it be if you take more than that? It is better to be safe with other options and alternatives to ExtenZe pills.
Conclusion
Extenze pill is a natural herb-drug that claims to treat sexual dysfunction in men; however, the claim has been said to be false as the manufacturers have been taken to court and made to pay about $6 million for deceitful marketing.
If you're wondering if it is safe to take two pills of ExtenZe in a day, it is unsafe. Consult your doctor for better options.
Pros
May improve erectile function in some individuals
May enhance sexual performance
May boost testosterone levels
Cons
Limited scientific evidence
Has potential to cause side effects
May interact with medications
Not regulated by the FDA
May contain undeclared ingredients