As a herbal supplement, ginger may be used as a natural antiemetic, carminative, stimulant, and anti-inflammatory medicine.
Treatment for dyspepsia, migraines, morning sickness, chemotherapy-induced nausea, postoperative nausea and vomiting, osteoarthritis, respiratory infections, rheumatoid arthritis, and SSRI tapering or discontinuation may all benefit from it.
It has not yet been determined if black ginger has any positive benefits on muscular endurance or weariness. In light of the results mentioned above, we examined the effects of KPE on mouse 1https://pubmed.ncbi.nlm.nih.gov/27592007/
Various indicators relating to physical fitness performance, muscular endurance, inflammation, metabolism in mitochondria, and the buildup of glycogen were assessed in the soleus muscle muscular endurance and physical fitness performance in the next section and blood of mice given KPE in an effort to understand the underlying mechanisms of action.
Additionally, PMFs were assessed in mouse myoblasts to find KPE-active ingredients
Turmeric, another well-known member of the Zingiberaceae family with 52 genera and 1300 species, is related to black ginger.
In the same family as turmeric, normal ginger is widely recognised for its anti-inflammatory and antifungal effects, as well as its advantages for controlling blood sugar, easing nausea, and assisting with digestion.
According to a 2012 research, Zingiber officinale Improves Cognitive Function of the Middle-Aged Healthy Women, ginger may help prevent cognitive decline in middle-aged women.
A closely related species of ginger, called black ginger (Kaempferia parviflora), is native to Thailand. It is dark purple in colour and has a spiciness to it that is much more muted than ginger.
It tastes earthy and has a tinge of the typical spice and heat associated with ginger.
Recent investigations have shown that the Thai traditional remedy, which has been used for thousands of years, may improve performance. By reducing inflammation and boosting energy metabolism, black ginger extract improves physical fitness performance and muscle endurance.
Physical Endurance 

Muscular strength gains 

Neuroprotective and stress-modulator 

Improved memory 

Enhanced production of ATP and mitochondrial biogenesis –

Vasodilators may help with Sexual performance
Traditional Thai medicine asserts that it can treat a variety of ailments, including diabetes, impotence, gout, diarrhoea, dysentery, and peptic ulcers.
Black ginger extract, also known as Kaempferia parviflora extract or KPE, has been shown in numerous recent studies to have biological activities, which may support traditional claims.
Also by reducing inflammation and boosting energy metabolism, black ginger extract improves physical fitness performance and muscle endurance.
Uses & Effectiveness of black ginger
Nausea and vomiting brought on by HIV/AIDS medications (antiretroviral-induced nausea and vomiting). In patients receiving HIV treatment, taking ginger by mouth every day for 14 days, 30 minutes before each dose of antiretroviral therapy, lowers the risk of nausea and vomiting.

Period cramps Painful menstrual periods can be somewhat reduced by ingesting ginger during the first 3–4 days of a menstrual cycle. It appears to function similarly to some pain relievers, such as ibuprofen, mefenamic acid, or Novafen. Combining ginger with medications like mefenamic acid also seems to be beneficial.

Osteoarthritis. Some people with osteoarthritis may find a slight reduction in pain from ginger taken orally. However, rubbing ginger oil or gel on the knee doesn't seem to be effective.

Nausea in the morning. Some people appear to experience less nausea and vomiting when taking ginger orally during pregnancy. However, it might work less effectively than other anti-nausea medications or slower.
Some possibly Ineffective blank ginger
muscle aches brought on by exercise. Ginger taken orally does not lessen or stop muscle pain brought on by exercise.
feeling dizzy Motion sickness is not avoided by ingesting ginger up to 4 hours before travel.
Although there is interest in using ginger for a variety of additional conditions, there is not enough trustworthy data to determine whether it will be beneficial.
Side Effects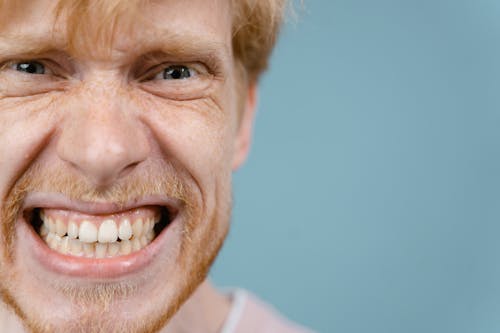 When taken by mouth: Ginger is probably safe when used orally. Heartburn, diarrhoea, burping, and overall stomach pain are all possible moderate side effects. The risk of adverse effects rises with greater daily dosages of 5 grammes.
When applied to the skin: Ginger may be safe for short-term usage when applied topically. Some individuals could have skin sensitivity from it.
Warnings & Special Precautions:
Pregnancy: Ginger is probably safe to consume while pregnant when added to meals. When used orally as medication during pregnancy, it could be safe. 
Some professionals advise avoiding using it close to the delivery date since it might raise the chance of bleeding. However, it seems to be safe to take for morning sickness without endangering the unborn child. Before consuming ginger while pregnant, see your healthcare professional.
Breastfeeding: Ginger is probably safe when used in meals during nursing. There isn't enough trustworthy data to determine if ingesting more ginger when nursing is safe. Avoid usage to be on the safe side. 
Children: When consumed orally for up to 4 days around the beginning of their menstruation, ginger may be safe for teens.
Disorders of bleeding: Taking ginger may make you more prone to bleeding
Special Precautions and Warnings.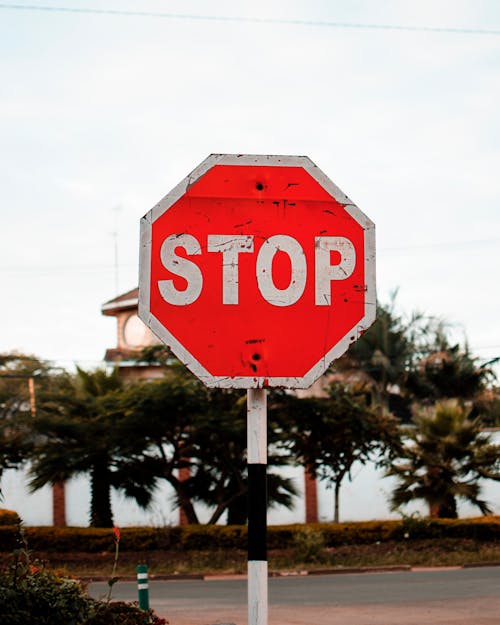 Medications that slow blood clotting (Anticoagulant / Antiplatelet drugs) interacts with black ginger
Ginger may prevent blood clots. The risk of bleeding and bruising may rise if ginger is taken combined with drugs that help reduce blood coagulation.
The way phenprocoumon (Marcoumar, among other things) and black ginger interact
To prevent blood clots, phenprocoumon is utilised. Blood clotting may also be slowed by ginger. 
When used with phenprocoumon, ginger may increase the risk of bleeding and bruising. Make sure to routinely get your blood examined. You may need to adjust the dosage of your phenprocoumon.
Black ginger interacts with coumadin (warfarin).
Blood clotting is slowed down by warfarin. Blood clotting may also be slowed by ginger. Warfarin and ginger together may make it more likely that you may bruise and bleed. Make sure to routinely get your blood examined. You may need to adjust the warfarin dosage.
Black ginger interacts with nifedipine (Procardia).
If you take ginger and nifedipine together, you run a higher risk of bleeding and bruising.
Black ginger reacts with losartan (Cozaar).
Losartan absorption may be increased by ginger. Losartan's effects and adverse effects may be exacerbated if ginger is also taken.
Diabetes medications (Antidiabetes medications) interact with black ginger
Blood sugar levels may be lowered with ginger. Blood sugar levels might go dangerously low if ginger is taken combined with diabetic medicines. Keep an eye on your blood sugar levels.
Black ginger interacts with calcium channel blockers, a kind of blood pressure medication.
Perhaps ginger can reduce blood pressure. Combining ginger with blood pressure-lowering drugs may result in dangerously low blood pressure. Pay special attention to your blood pressure.
Black ginger reacts with cyclosporine (Neoral, Sandimmune).
The body may absorb more cyclosporine if ginger is consumed two hours before cyclosporine. This might exacerbate cyclosporine's adverse effects. However, taking ginger at the same time as cyclosporine does not seem to influence how much of the drug is absorbed by the body.
Black ginger reacts with metronidazole (Flagyl).
Metronidazole absorption may be boosted by ginger. Combining ginger with metronidazole may intensify both the drug's benefits and negative effects.
Conclusion: 
Black Ginger extract is also good for blood clots sickness and other sicknesses that were mentioned in the content. Hope this article will be at search content. 

Additional resources and citations
1

https://pubmed.ncbi.nlm.nih.gov/27592007/