The Golden Ratio Face Calculator is a tool used to determine the ideal proportions of a human face. The Golden Ratio is a mathematical ratio that is believed to be aesthetically pleasing, and has been used in art and architecture for centuries.
Numerous studies have also found a strong correlation between the human face and the phi golden ratio. It is estimated that the golden beauty ratio is around 1.618.
To find out if your face is aesthetically pleasing or fall within the "golden ratio" of beauty, use the Golden Ratio Face Calculator. You can enter your face's measurements into the corresponding field.
The Golden Ratio Face Calculator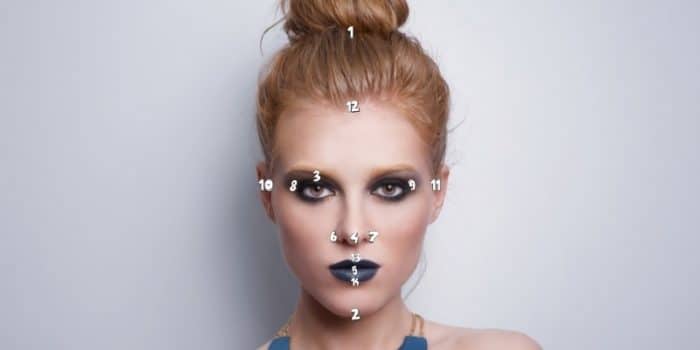 [calc-appearance id=4]
How to Use the Golden Ratio Face Calculator
In order to use the Golden Ratio Face Calculator, you need to take measurements of certain parts of your face in centimeters (cm) and divide them by their correlated regions. An average of seven such calculations make up the final output in the end.
Your average is compared to the phi golden ratio, which is 1.618033, to produce the results, which are typically rounded to 1.62. This formula states that your face will look better the closer you are to this number.
You will require a measurement tape and, ideally, assistance from a second person to use this calculator. There are a total of 12 measurements required. You can determine the ideal proportions for your features using these measurements.
Once you have these 12 measurements below, you can input them into the calculator. The calculator will then give you the ideal proportions for each feature based on the golden ratio.
-Top-of head to chin
-Top-of-head to pupil
-Pupil to nosetip
-Pupil to lip
-Width of nose
-Outside distance between eyes
-Width of head
-Hairline to pupil
-Nosetip to chin
-Lips to chin
-Length of lips
-Nosetip to lips
What is the Phi Golden Ratio Face?
The Phi Golden Ratio Face is a face that adheres to the golden ratio of 1.62 for it seven major regions. 
This ratio can be found in many different places in nature, and has been used by artists and architects for centuries as a way to create beautiful, proportionate works of art. This ratio can also be called the divine proportion or divine ratio.
The Golden Ratio Face Calculator takes your facial measurements and lets you know if your face conforms to the Phi Golden Ratio.
You may be wondering what "Phi" is.
Greek letter phi (Φ) is primarily used in mathematics. The Greeks asserted that any beauty can be described mathematically and that different forms of life frequently exhibit the value of Phi.
Researchers then put it to the test on a human face and found that Phi does, in fact, correlate with facial beauty. The more closely the number approaches this value (1.62), the more appealing the subject is in the eyes of the other gender.
Does the Ideal Face Ratio Vary by Gender?
A recent study published in the journal Plastic and Reconstructive Surgery found that the ideal facial ratio for women is 2.35 (measured from the hairline to the chin), while the ideal facial ratio for men is 3.43 (measured from the brow to the nose). The study also found that people of both genders prefer faces with a lower face-to-head ratio, which makes sense when you consider that faces with a more pronounced jawline are often seen as more masculine, while those with a softer jawline are often seen as more feminine.
So, what does this all mean? Well, if you're trying to achieve an "ideal" look, you might want to adjust your facial proportions accordingly. But it's important to keep in mind that these ideals are based on averages, so don't be too discouraged if your face doesn't perfectly match up with them. After all, beauty is in the eye of the beholder!
The Top 10 Most Beautiful Faces in the World
There are many people in the world with beautiful faces, but only a few can truly claim to have the most beautiful face. This is according to the Golden Ratio of Beauty Phi, which is used to calculate facial perfection.
The top 10 most beautiful faces in the world according to this ratio are:
Beyonce
Amber Heard
Zendaya
Taylor Swift
Ariana Grande
Kim Kardashian
Jodie Comer
Bella Hadid
Jourdan Duu
Deepika Padokone
Conclusion
If you're interested in learning more about the golden ratio and how it can be used to create more aesthetically pleasing compositions, then be sure to check out our calculator. This tool will help you determine whether or not your face conforms to the golden ratio, and if not, what changes you can make to achieve that perfect look. So why wait? Give our calculator a try today!
Related Health Calculators: