Being part of the martial arts, the Brazilian Jiu Jitsu was developed by the Brazilian brothers Carlos, Oswaldo, Gastao Jr, Geroge and Helio Gracie. They were taught the martial arts by a Japanese judoka. After that the brothers developed a new form of the martial arts and the rest is history!
If you get excited to try out new things and are always exploring new ways of entertaining yourself and learning a new skill, then you won't be stranger to the sensations of anxiety and excitement. However being a newbie at a sport like the Brazilian Jiu Jitsu must invoke the sensation of being intimidated more than anything else. Especially if you're a petite girl like us! But good news, the Brazilian Jiu Jitsu no matter how terrorizing as it must seem in the beginning is a sport that welcomes and is open to all kinds of people! It's not restrictive to just a certain type of people! There are however ways you can prepare your mind and body before taking us this sport. If you are someone who has moved past the phase of buying the complete BJJ gear, and now are looking for tips on how you can physically prepare yourself for the BJJ sport, then this article is for you!
Below are some of the things you can do to be well prepared when joining a BJJ class:
1. Mentally prepare yourself
Remember that it is always normal to feel frightened by the idea of doing something new. It is an accomplishment on its own to decide to do something new and challenging. If you have the spirit of being adventurous and you are keen on learning new things then don't shy away from this personal trait. In fact we would recommend you nurture this side of yours because the only outcome of such an attitude will be that you will continuously grow as a person, and personal development is a key ingredient of success.
There is no doubt that a sport like the Brazilian Jiu Jitsu that demands a lot of physical and emotional attention should always be opted after a lot of careful thinking. The reason is not because it is a difficult sport, but because it is in fact a form of art. That form of art requires a lot of patience and training from a person. If you are serious about opting for this sport, then do your research, dwell into the history and form of this martial arts. Take your time until you are positive that you can invest your mind and body into this art form. Be mentally prepared that you will need to remain focused, devote a lot of time and be extremely serene when it comes to perfecting the mental and physical form required to be a trained Brazilian Jiu Jitsu.
2. Work on your Stamina
If you are new at acquiring any kind of physical sport then we definitely recommend working on your stamina. You could do this by start in cooperating physical exercise in your life, like running or jogging. Challenge yourself everyday to see how your progress is going by increasing the time you spend in a day exercising. You could also take up sports that really work on your cardio like swimming or hiking. These are some challenging sports that require a lot of energy and focus.
You could also work on your breathing by meditating for a couple of minutes in the day. Exercises such as Yoga can also help you increase your lungs capacity and improve your concentration levels; both of which are equally important for the Brazilian Jiu Jitsu.
3. Educate Yourself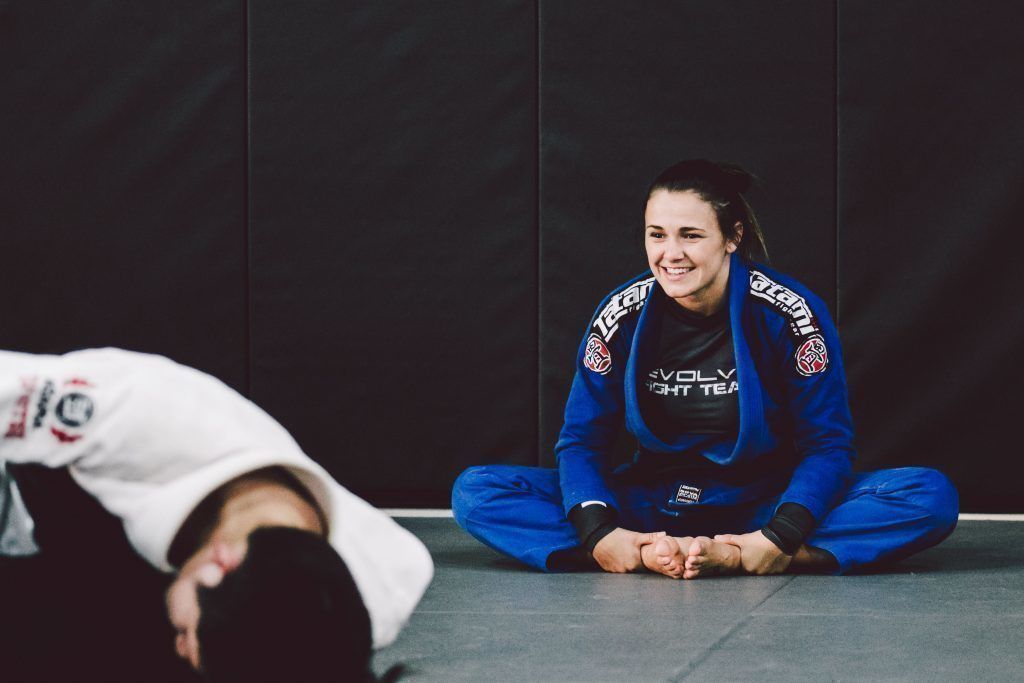 Whether it is about learning the procedural techniques that go into learning Brazilian Jiu Jitsu or its about learning how to perfect your moves and postures, always educate yourself properly about a new sport. The Brazilian Jiu Jitsu is a form of the martial arts, so it cannot be considered an ordinary sport. The Brazilian Jiu Jitsu has its own etiquettes and techniques that unique only to it. So whether it means observing a Brazilian Jiu Jitsu class, watching videos on the internet or reading about it, we will always recommend educating yourself properly on the subject that is Brazilian Jiu Jitsu before enrolling into a class.
Again all of this might seem intimidating and we understand that, but don't discourage yourself into trying this sport. Nurture this feeling and motivate yourself to try it out, even if you do it just once.