If you are planning to have a breast augmentation surgery in a few days and have worries about scarring, you should know that experiencing scars is a normal part of the breast augmentation in Atlanta surgery.
No matter what type of plastic surgery you undergo, scarring is a normal phenomenon and a major concern that most individuals have in their mind. 
Sure, you will also have them, whether you choose the incisions under the arm, the breast or around the areola. The least noticeable scar is often the naval (or TUBA) incision; however, not many surgeons perform this particular cosmetic surgery. Like any other surgery, the good news is that breast augmentation scars also heal, no matter their location.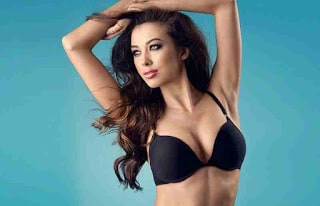 When planning your breast augmentation surgery, you have to consider so many things. Appearance matters a lot, so during the healing process, here are some tips on how you can minimize the scars without having to worry about their permanent effects.
Choose an Experienced Cosmetic Surgeon
Of course, the fact that governs your healing is the expertise and skills of your plastic surgeon, which determines you have the best results, including the scar appearance. Before you decide to finalize the date of the procedure, make sure that you take your time to conduct research to find a board-certified surgeon, such as one at Crispin Plastic Surgery, who can deliver the best results of your augmentation procedure.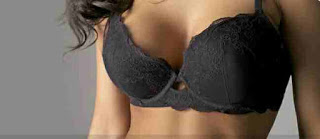 When you choose a plastic surgeon, you should look for affiliations with some accredited organizations, like the American Board of Plastic Surgeons. You may also want to explore the website of the surgeons and go through some of the before and after photos or testimonials from their previous clients.
Discuss Incision Options with Your Surgeon
When you choose your plastic surgeon, the next step is to schedule a consultation with your surgeon to discuss your goals as well as all your implant options. An option that may affect the placement and appearance of your cars is the incision type that your surgeon will use.
The most common incisions are usually the inframammary incisions and they allow easy access to the pocket of the breast for precise placement of the incisions. The incisions follow a natural crease beneath the breast, and that's the location of your resulting scars. Due to this placement, inframammary scars typically camouflage easily underneath a bra or bikini top.
Another option for the breast augmentation incision is the periareolar incisions. This helps to create an incision that traces the areola in a semi-circle, along the bottom half.
Usually, the benefit of this incision is the scars will be less noticeable, even though this technique requires more surgical skills for access to the breast pockets like the inframammary technique. Keep in mind that the best incision for your breast enhancement will depend on your goals and natural body anatomy for the best results.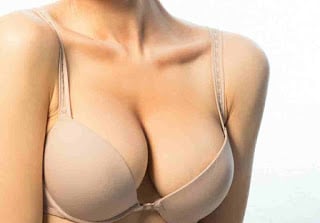 It is necessary you note that if you plan to get pregnant and breastfeed in the future, the best choice of incisions may be the periareolar incisions. Another incision surgeon's use is the Transaxillary incisions, located in the underarm area, meaning there will be no visible scarring on your breasts. This technique, however, is a complex one and typically, it does not offer precise placement of the implants.
Tips to Help Scars Heal Post Breast Augmentation
Apart from choosing an experienced and skilled plastic surgeon and choosing an appropriate incision type for you, you can do several things before and after the augmentation. These will help your scars to heal faster, and minimize their appearance.
Quit your smoking habit for at least four weeks before your breast augmentationsurgery. A better choice for you is to try and kick out this habit for good

Avoid the intake of ibuprofen, aspirin and other supplements and medications that can thin your blood

You should avoid drinking alcohol, smoking while you recover, since this can interfere with the healing of your body

Stay out of the sun and you should wear sunscreen when you go to the beach

Increase your intake of fluids, and eat a healthy diet including fresh vegetables, fruits, and whole grains

When it comes to physical activity, you should follow the advice of your cosmetic surgeon. Let your incisions heal for some days before it causes complications and poor healing of the scars.
As mentioned above, experiencing breast augmentation scars is something normal, and having scars for some days post operation is not such a big deal. However, taking the right precautionary measures and consulting your surgeon can help you to heal faster. Make sure that you follow all the guidelines and tips that your surgeon provides you, avoid lifting heavy objects, and stick to the best care measures for a speedy recovery.
Angela John is working as a Content Strategist. She is a Beauty Blogger, health Blogger, and public speaker. Her goal is to educate people about various health conditions, beauty, wedding events, and the top tips and tricks. She is a passionate writer with the vision to guide people about the latest trends in these categories.
Read also: