Antibacterial characteristics in medicated soaps help to care for your skin and treat skin concerns, thus they are highly suggested for usage. Medicated soaps do not include any chemicals that might irritate or create inflammation in your skin.
Despite their potency, medicated soaps are typically gentle enough to be used on both the face and the body.
Do you want to know how to get rid of acne using the best medicated? We've analyzed the best 15 medicated soaps in Nigeria, identifying which important chemicals make them efficient and if they were compatible with all skin types.
Read on to figure out which one is best for you.
15 Best Medicated Soaps in Nigeria
This is the list of dermatologically tested and safe medicated soaps for use in Nigeria.
1. SEPTOL WITH VITAMIN E
Septol includes vitamin E, which has antioxidant capabilities and protects skin cells from free radical damage. 
Other liquid soaps have more preservatives than Septol soap. This soap cleans your skin while also protecting it from the elements. 
It's also mild enough to apply on skin that's fragile or sensitive. Septol soap may protect the skin from filth and other external things that are detrimental to it. 
Septol soap may also be used on the scalp to help with dandruff and oil buildup. All members of the family, including newborns, may use this soap.
2. SEBAMED SOAP
Sebamed is an acne-fighting cleaning bar that fights pimples, blackheads, and other types of acne.
It thoroughly cleans the skin pores from the inside out by removing excess sebum and other pollutants. 
There are no preservatives in Sebamed. It's a gentle soap that's suitable for delicate skin.
Sebamed may be used to fight acne-causing bacteria while also balancing the skin's PH level. 
The moisturizing components of Sebamed medicated soap, such as vitamins and amino acids, help to restore moisture to previously injured skin.
Squalene is also included to help promote and preserve skin hydration.
3. DETTOL ORIGINAL BAR SOAP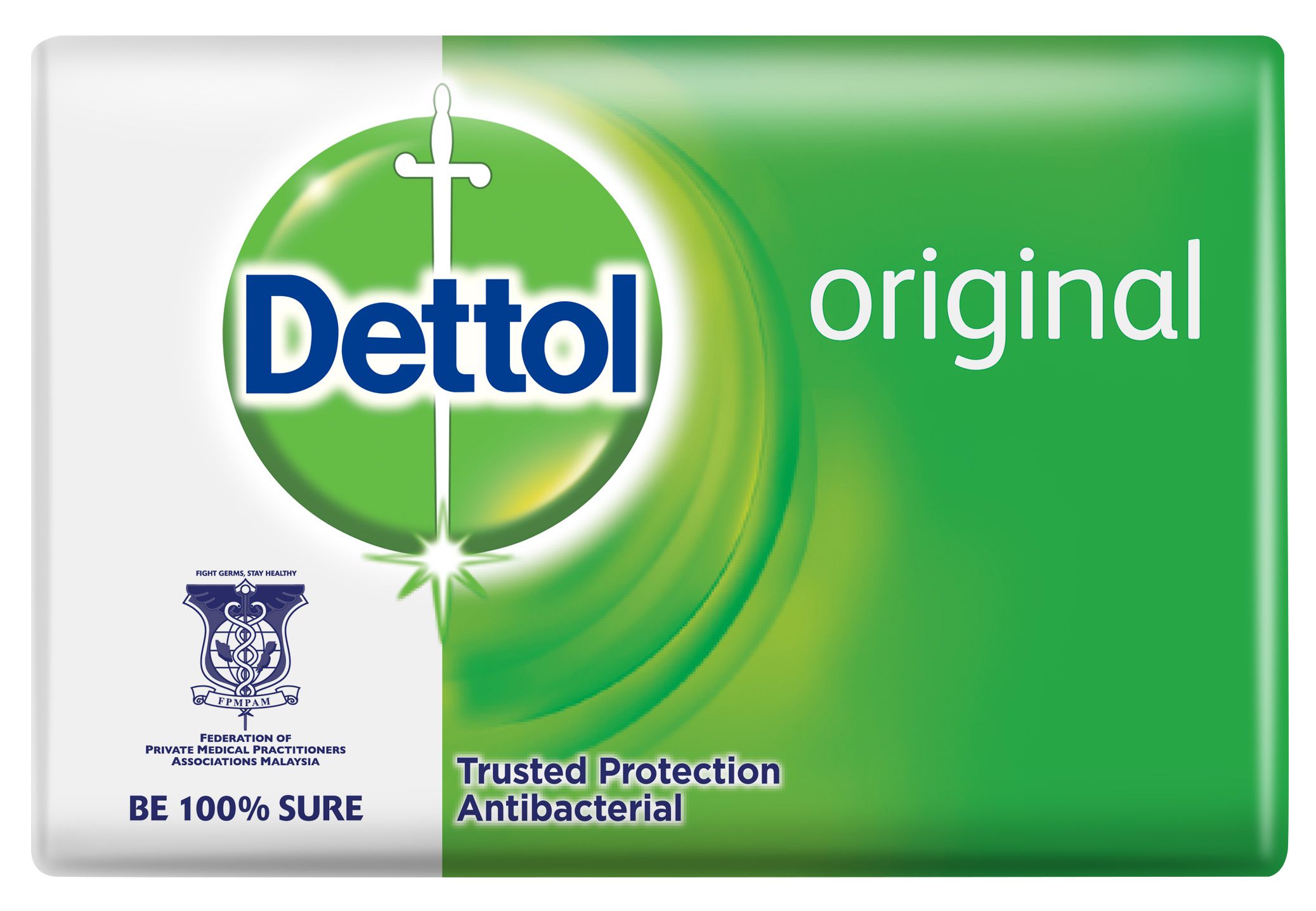 Dettol is a brand that has been providing germ-fighting solutions to families for many years. The company sells a variety of soaps that are designed to kill germs and promote healthy skin. 
There's Dettol Even Tone, Dettol Skincare, and Dettol Cool, each with its own set of qualities and advantages. The scent of Dettol Original soap is pine. 
You can rely on this soap to protect your skin from bacteria that aren't visible. It revitalizes your skin and is suitable for everyday usage.
4. DETTOL COOL SOAP
For extra freshness, Dettol Cool Soap includes menthol and nutritious vitamins.
It also helps to protect the skin from germs and bacteria by combining Dettol's germ prevention with menthol to protect and refresh the skin.
Dettol soap provides 100 times more protection than regular bar soap.
Dettol soap comes in a variety of mild varieties that are ideal for all skin types and family members. Every day, it helps to maintain the skin softer and smoother.
5. SAFEGUARD SOAP
Safeguard soap is a medicated bar that keeps your skin protected even after you've washed it.
This soap aids in the prevention of disease and infection. This soap will aid someone who wants to get rid of body smells. 
Safeguard soap helps to reduce body odour by killing bacteria that grow on your skin naturally.
It's an antibacterial bar soap that kills 99 per cent of germs, eliminates odours, and washes grime away. 
Safeguard Anti-bacterial soap is suitable for everyone in the family, including youngsters and those with sensitive skin.
6. TETMOSOL SOAP
Tetmosol is a grade 1 medicated skin-care soap, which means it has been dermatologically certified and is safe to use on the skin.
Tetmosol soap may be used to treat skin diseases including scabies, inflammation, rashes, irritation, and other skin irritations. 
It also provides great protection from various skin problems. This soap has a light scent. It is, nevertheless, safe for both adults and children to use on a regular basis.
Tetmosol soap is effective against head and body lice, as well as dandruff, and may be used on the whole body, including the head scalp. 
To keep the skin fresh, it may be used as a bar of daily bathing soap.
7. PREMIER SOAP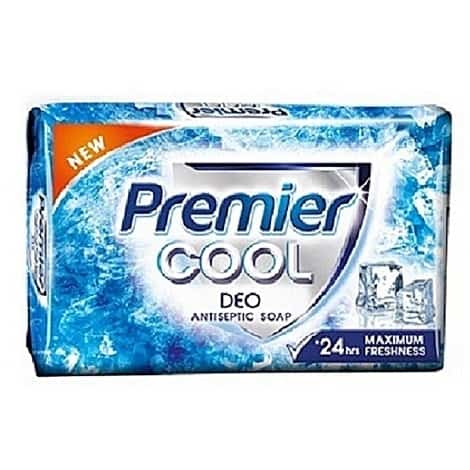 Bathing is possible using Premier Soap. It smells like milk and leaves a pleasant aftertaste on your skin. It has a wonderful scent that many people like. 
Premier soap may also be used to prevent skin disorders including scabies, pimples, rashes, and other skin inflammations by fighting microorganisms that cause them.
8. VANICREAM BAR SOAP
Vanicream Bar Soap was created for persons who have discovered that they are allergic to common ingredients included in most soaps. 
It's a light and gentle cleaning bar that may be used on all parts of the body, including the face, on a regular basis.
Your skin will feel smooth and hydrated after using this product on a regular basis.
9. CETAPHIL BAR SOAP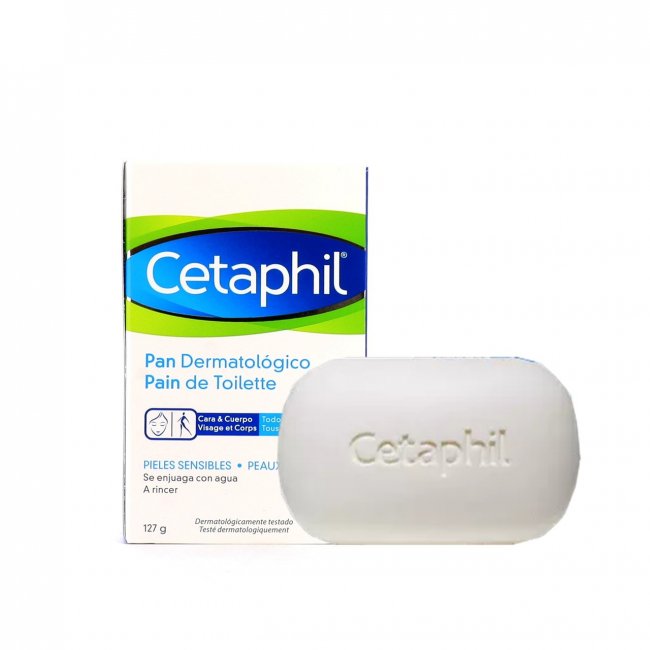 Cetaphil is a mild bar soap suitable for sensitive and acne-prone skin. It has been dermatologically certified and is a good alternative to harsher soaps.
Cetaphil is appropriate for oily skin types since it is oil-free. It is, nonetheless, suitable for all skin types.
Cetaphil washes well without causing irritation or drying because of its simplicity and use of non-abrasive ingredients.
It also rinses off effortlessly, leaving your skin smooth, silky, and nourished. Cetaphil soap is non-comedogenic, which means it won't clog pores.
10. TEA TREE OIL
This powerful soap is often used to spot-treat pimples and is backed by research, but experts advise against using it undiluted in skincare products.
Instead, look for it in cleansers as a diluted ingredient that has an antiseptic and anti-inflammatory effect on bacterial and inflamed acne.
11. DELTA SOAP
Delta soap is a well-known medicated soap brand. Natural plant ingredients, such as Aloe Vera, are used in this soap, which aid to calm and soothe the skin.
Delta soap is an antioxidant that protects the skin from the damaging effects of free radicals. 
It also works against acne-causing germs. Your skin will feel clean and fresh after using Delta Herbal bar soap.
12. CHARCOAL SOAP
Activated charcoal is thought to operate by adhering to other compounds, such as excess oil, regardless of the form (bar, liquid, foamy, etc.). 
There is no study to back up these claims, but the product reviews are generally good. It's compatible with all skin types
13. MEDISOFT MEDICATED SOAP
Antibacterial and antiseptic characteristics are included in Medisoft Medicated Soap.
This soap includes strong germicides that may keep your skin free of germs and bacteria for up to a day. It's produced using high-quality ingredients. 
Delta soap is a great way to get rid of body odour. When used to combat germs that cause skin infection and irritation, it has been dermatologically examined and is regarded safe.
14. CeraVe
Ceramides (natural lipids found in the skin) help to lock in moisture, while hyaluronic acid draws it in. The mild cleanser is fragrance-free and non-irritating.
The best skin type for this product is normal to dry skin.
15. AFRICAN BLACK SOAP
Shea butter, vitamins A and E, and nourishing nutrients like cocoa pods and coconut oil are all included in this plant-based antibacterial solution, which may help soothe inflammatory acne.
For all skin types, however, those with dry skin may wish to add honey for extra hydration.
In conclusion
While medicated soap isn't always harmful to the skin, the improper kind of medicated soap may irritate the skin, making acne worse or making it difficult to use effective acne treatments, many of which are drying. 
Having the best-medicated soaps will effectively remove skin oils and dirt without causing any discomfort.