To increase sales and grow their current customer base, the top aloe vera gel producers are concentrating on marketing their goods. 
The increased prevalence of lifestyle disorders and the rising level of health consciousness among people are both contributing to the growing demand for aloe vera-based products.
This article discusses the top aloe vera manufacturers and suppliers.
In addition, the demand for personal care products with aloe vera gel has significantly increased due to the fact that it helps to treat minor wounds and reduce skin inflammation. This is due to rising income levels and increased awareness of the benefits of organic components.
Read Also: Top 10 Best Drugstore Shampoos 2022
Top Aloe Vera Manufacturers And Suppliers
The top aloe vera manufacturers and suppliers are:
1. Forever Living Products
Carl Jensen and Ali Hassan launched Forever Living in Tempe, Arizona, in 1978. Ali Hassan bought the in the 1990s.
Aloe Vera of America is a Texas company that sells its products to Forever Living for distribution.
Some writers have compared Forever Living's distribution system's multi-level marketing business model to a pyramid scam.
One of the biggest direct marketers globally and the largest privately held business in Arizona is Forever Living Products International Inc. Millions of agents work for the 20-year-old company in North and South America, Europe, Africa, Asia, and Australia. Aloe vera-based beverages, lotions, cosmetics, vitamins, and detergents are among its product offerings.
It was founded in 1978, with its headquarters in Arizona, United States, It is one of the top aloe vera manufacturers and suppliers.
2. Foodchem International Corporation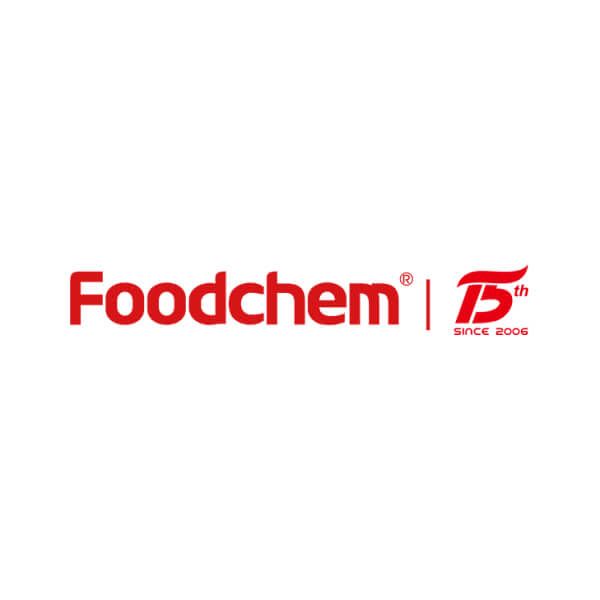 FOOD CHEM International Corporation is a global supplier of high-quality food additives, feed additives, and other ingredients that specialises in the production and distribution of fine chemicals.
We accept over 500 different types of products and have served over 5000 customers from over 120 different countries and regions with quality products and attentive service.
Was established in 2004 in Shanghai, China. The production and distribution of fine chemicals is the area of expertise of Foodchem International Corporation. The business provides premium feed additives, food additives, and other ingredients.
Food additives, feed additives, active pharmaceutical compounds, and industrial fine chemicals are among the company's more than 200 product categories.
3. Lily Of The Desert
It is headquartered in Texas, the United States, and it was established in 1971.
A family-run company called Lily of the Desert produces and distributes dietary supplements and other goods. To create 1distinctive aloe vera products, the company owns organic aloe vera plantations and processing facilities. Its aloe vera is produced in the Mexican desert and the Rio Grande Valley of Texas.
4. Pharmachem Laboratories Incorporation
Pharmachem Laboratories, Inc., Kearny, NJ, is a group of firms that specialise in the production and distribution of bespoke and branded nutritional components, as well as process services.
Pharmachem is a vertically integrated corporation that strives to add "value" to its components at every stage of the manufacturing process.
Was established in1979 in Kearny, United States. Adhesives, acrylates, cellulose, emulsifiers, hydrogels, lamellar gels, phosphate esters, specialized additives, film coating systems, and other related products are offered by Pharmachem Laboratories, Inc. (Ashland LLC), a speciality chemical business.
5. Terry Laboratory
It was established in 1973 in Florida, United States. Terry Laboratories, Inc. is a private equity and venture capital firm. The business is the oldest, biggest, and most reputable producer of aloe vera extracts and concentrates in the entire globe. It is the best and top aloe vera manufacturer and supplier.
Terry Labs already has three locations in Mexico and is expanding on a yearly basis.
With our NaturLOCKTM and Cryo dryTM processing processes, we have continued to lead the way in innovation, not only protecting our Aloe Vera throughout the production process but also making our Aloe a more biologically active Aloe than any other provider on the market today.
6. Aloe Laboratory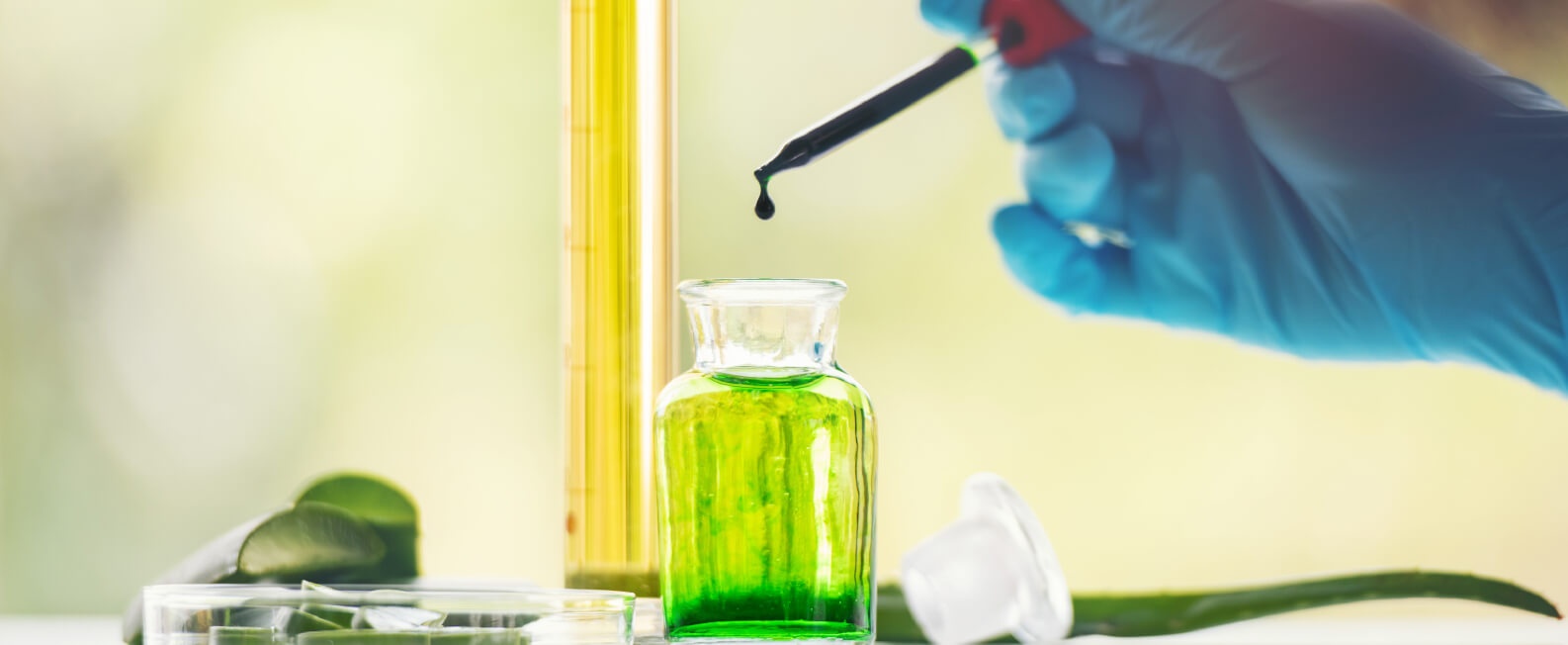 It was established in 1996  in the United States. They produce soft drinks, topical gels,  capsules, and various aloe vera raw materials for customers in the United States.
Aloe Labs manufactures a range of aloe vera juices, nopal juices, and concentrates of both with varied properties based on the customer's preferences.
We are also capable of producing personal care cosmetics. As required, these goods may be packed in bulk (up to 55 gallons) or bottles. Aloe Labs also has six freeze dryers on hand for powder manufacture.
7. Aloecorp Incorporation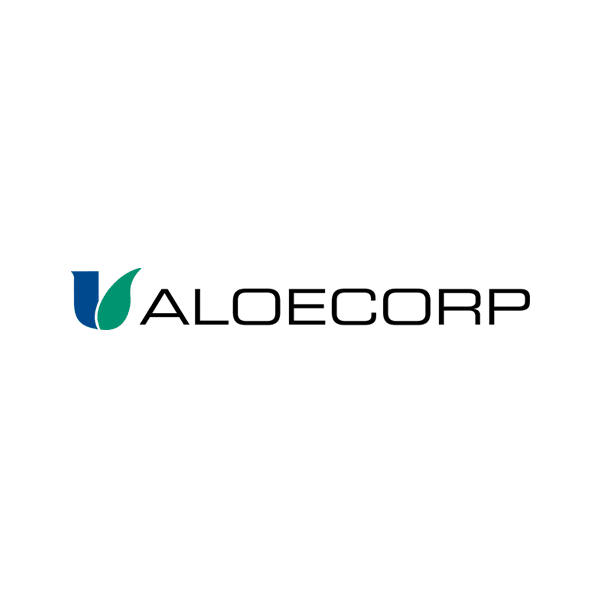 It was established in 1988 in the United States. Aloecorp, Inc. produces and refines aloe vera components for juice, gel, whole leaf, and 2cosmetic products. To serve clients worldwide, the business engages in sustainable agriculture, cutting-edge manufacturing, and cutting-edge scientific research.
In their fields, aloe vera is grown without the use of pesticides, herbicides, or other dangerous chemicals. Then, in the research labs, it is processed and created into various end-use goods. It is one of the top aloe vera manufacturers and suppliers.
Aloecorp's ACTIValoe® not only surpasses the International Aloe Science Council's (IASC) Certification Program criteria for content and purity, but Aloecorp is the only provider to measure and guarantee 10% polysaccharide (dry weight) retention using our proprietary technique.
Furthermore, Aloecorp has improved aloe vera effectiveness by boosting polysaccharide content in the molecular range of 50,000 to 200,000 Daltons.
Only Aloecorp, via this proprietary manufacturing technique, can ensure the preservation of all of Aloe vera's health advantages. Aloecorp simply offers the most thoroughly vetted Aloe vera available.
8. Herbalife International Of America
Herbalife Nutrition Ltd., also known as Herbalife International, Inc. (with a subsidiary in the United States named Herbalife International of America) or just Herbalife, is a worldwide multi-level marketing (MLM) company that produces and distributes nutritional supplements.
Mark R. Hughes created the firm in 1980[3], and it employs an estimated 9,900 people globally.
Through a network of one million independent distributors in 50 countries, Herbalife International, Inc. sells and distributes a wide range of more than 150 herb- and botanicals-based cosmetics, general health and nutrition products, and weight control and dieting goods. It was established in 1980 in California, United States.
Conclusion:
The aloe vera plant, which is indigenous to Northern Africa and Europe, yields a clear gel that has been used as medicine for countless years. Aloe vera gel is being utilised to create culinary, medicinal, and cosmetic items.
The top highlighted suppliers of aloe vera and the top US suppliers who are eligible for diversity status are both included in this article.
Additional resources and citations
1

distinctive aloe vera

2

cosmetic products