Cannabidiol (CBD) is fast becoming an alternative medical treatment for various illnesses, including memory loss, neurological conditions and skin defects. CBD research is relatively new and intriguing, given some people's negative impression of anything related to the cannabis plant. But if you dig deeper, you may even see traces of CBD in several products we use daily. People using some anxiety and pain relievers, lubricants, energy boosters, muscle balms, sleeping pills, etc., all benefit from the therapeutic effects of CBD.
But among these benefits, CBD's impact on chronic diseases has the highest potential to change the quality of life of many patients. Researchers from Diamond CBD and other reputable bodies studying CBD uncover its role in solving a significant number of chronic illnesses. Thanks to their work, patients that are suffering from numerous chronic diseases are hopeful about their condition. This guide will demystify CBD products like CBD oil, capsules and balms and outline how they affect people living with chronic illnesses.
What is CBD?
Cannabidiol, better known as CBD, is one of the chemical compounds found in the cannabis plant with several health advantages and is the primary alternative medicine source for many home treatments. Even though several people mistake CBD for marijuana, they are both distinct substances. Tetrahydrocannabinol (THC), the primary psychoactive constituent in Marijuana, is illegal in many parts of the world and causes the characteristic "high" that leads to various social vices. On the other hand, CBD is medicinal and non-psychoactive, so physicians can recommend it to patients without fearing complications.
What does CBD do?
Because the THC in CBD products is negligible — at only 0.3% of its makeup — people with chronic illnesses can use it without experiencing mind-altering effects. Advertisements and personal testimonies have shown that CBD provides relief from Post-Traumatic Stress Disorder (PTSD), chronic pain, depression, and other conditions. CBD can interact with the body's receptors and activate several hormones and enzymes, relieving patients from pain.
Living with a chronic disease is unfortunate, but thankfully, CBD is here to help! Here are several chronic diseases CBD can help to tackle:
Cancer
There is currently a federal ban on using cannabis, but the NCI (National Cancer Institute) insists CBD can manage cancer symptoms. Research carried out by the NCI has proven that CBD can ease cancerous symptoms, including the side effects of conventional treatment measures. The institute also claims that CBD can help curb the growth and development of cancer cells. So it is no surprise that cannabidiol is one ingredient of cannabis that several states in the US have legalized.
Epilepsy and Seizures
The Lancet, a medical journal, asserts that CBD derived from hemp can help fight seizures in children and adults by decreasing the ailment's severity and occurrence rate. The impact of this cannabinoid is due to its unique interaction with our bodies, changing the 5-HT serotonin receptor. Hemp's antioxidant, anti-inflammatory, and anticonvulsant properties have immense benefits for getting rid of seizures. Furthermore, research has even proven that hemp serves as a mood and sleep enhancer.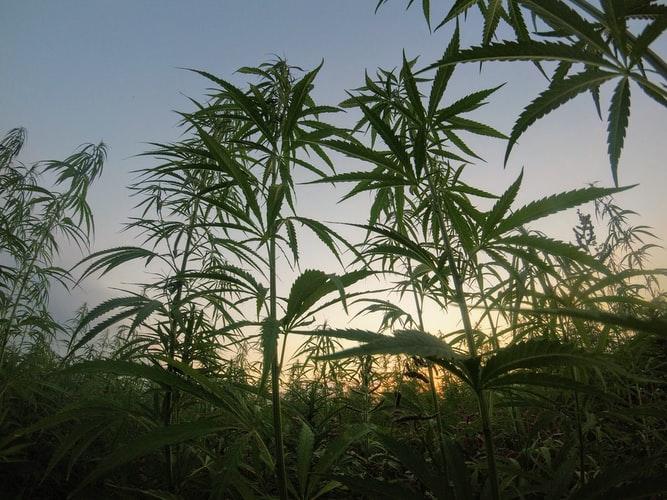 Inflammatory Conditions
Inflammation has positive and negative undertones. It helps to build the immune system to tolerate dangerous conditions like injuries, harmful bacteria, viruses, etc. However, our body's reaction to inflammations is sometimes unnecessary because sometimes we can have inflamed body parts even when our tissues are normal. Studies have shown that CBD activates the TPRV1 receptor that controls inflammation.
Below are three instances when CBD can help with inflammation:
Chronic Pain
Chronic pain is hard to get rid of, but CBD can effectively treat its debilitating effects. The best CBD oil has distinct properties that help reduce pain. Nevertheless, there are still speculations about whether CBD entirely eradicates the pain or if it just acts as an anti-agent that reduces it. Scientists are still carrying out studies to ascertain exactly what The extent of CBD's influence on chronic pain is.
Migraines
We experience migraines when we expose ourselves to bright or strobe lights or when we undergo stress at work or home. Ongoing investigations show that CBD helps reduce inflammation that plays a significant role in the pulsing and throbbing pain we feel when migraines come knocking. It also reduces the frequency of migraines, thus protecting us as much as it treats us.
Neuro-generative conditions
Neuro-generative disorders like Parkinson's and Alzheimer's disease destroy nerves and brain cells. Results show that CBD has a vast role in alleviating these chronic conditions by interacting with the endocannabinoid system's receptors. CBD also reduces the contributory properties of these disorders and even soothes the after-effects.
Anxiety Conditions
While THC (the compound in cannabis that makes people "high") can cause us to be anxious to the point of paranoia, the National Institutes of Health publication shows that CBD can significantly reduce general anxiety in test species. This medicinal part of hemp has anxiolytic properties that help people with social anxiety disorder increase their cognitive abilities and reduce stress.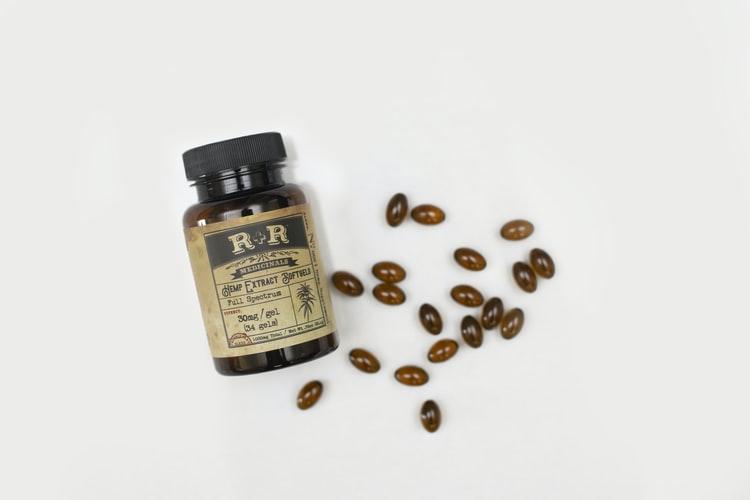 Depression
Depression is a mental condition that can occur due to emotional and psychological stress, genetics, heredities, biological and environmental factors, etc. It brings about an intense feeling of disinterest, sadness, suicidal thoughts, etc. Studies have shown that because of the close relationship between mood management and the body system's nervous receptors, CBD may help treat the symptoms of depression.
Animal testing has provided evidence of CBD's positive effects in treating depression. And while scientists are yet to move on to human trials, they have noticed CBD's role as an antidepressant in test subjects. This discovery is a flicker of hope for people living with depression, as they may soon breathe a sigh of relief thanks to the promise that CBD holds.
Conclusion
CBD treatments improve the quality of life of people living with chronic diseases, as various studies show us. Its unique interaction with our bodies and potential uses makes CBD a promising medical component. Now knowing its impacts, you may ask, "where can I get CBD near me"? While trusted retailers and advocates can make CBD products readily available, always get a doctor's consent before using the products to achieve optimal results.
About the Author
Jamie Taylor, the CEO of ValidCBDOil, is a researcher with a passion for improving lives with cannabidiol treatments. He graduated from Baylor College of Medicine and now works with neurological diseases and chronic pain patients. After the legalization of CBD oil in the USA, he followed his dream to create ValidCBDOil, giving objective reviews about CBD products.
We are sorry that this post was not useful for you!
Let us improve this post!
Tell us how we can improve this post?