Everyone now talks about exercise, but no one has really emphasised the importance of exercise for mental health.
According to research, on average, 150 minutes of moderate exercise per week may enhance mental wellness, reduce pain, increase energy and socialization, and even lessen the signs of depression.
Here, we'll go through six exercises you may start now to improve your mental health.
But which workouts are most beneficial for mental health? It's crucial to remember that the activity you like is the one that is greatest for your wellness.
Making exercise a habit you can maintain over time requires finding a method to make it fun for you.
Finding what motivates you and gets you moving in a manner that makes you feel good is crucial, whether you want to dance around your kitchen or head to the gym for a workout.
Still unsure of where to begin? For more ideas, check out some of our favourite activities for improving mood!
6 Best Exercises For Mental Health
Endorphins, which are produced by the central nervous system, are only one of the chemicals that are released into your body while you exercise.
These interact with the opiate receptors in the brain to lessen pain perception and increase pleasure and happiness.
1. Boxing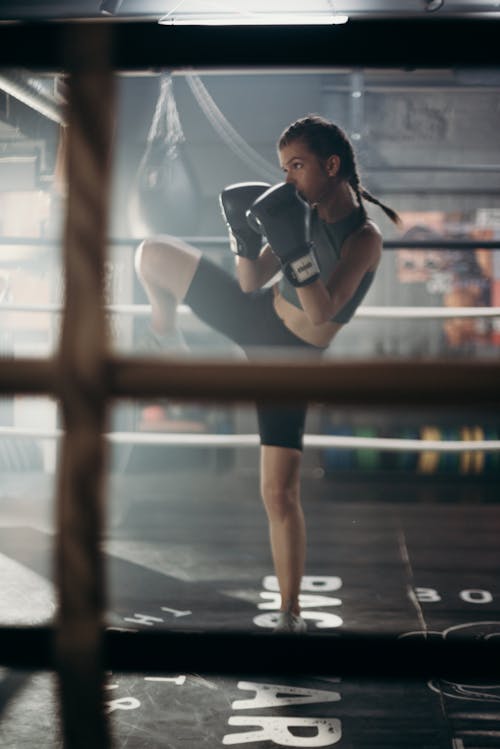 There is truth to the rumours that punching a punchbag helps to relieve tension and rage. It may be liberating and therapeutic to find a way to express one's anger.
An intensive interval training that includes short, precise "rounds" of punching followed by breaks causes endorphins to be released.
The state of "flow," which is favoured by Olympic athletes and everyone from Buddhist monks to boxers, may be attained by "sparring" with another fighter. In this condition, all of your attention is on the work at hand or the current moment.
Boutique boxing schools are springing up everywhere, but amateur boxing clubs in your neighbourhood are also an affordable way to safely let off steam.
2. High-Intensity Internal Training (HIIT)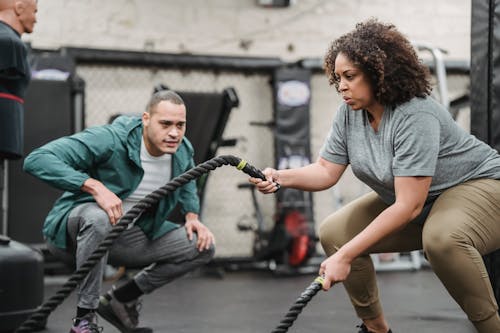 HIIT or circuit training may be a fantastic choice if you're searching for a workout that will be tough while also boosting your emotional wellness.
It's a great method to raise your heart rate, can be finished quickly, and often needs little to no equipment.
In order to keep track of your progress, or avoid the risk of not doing it right you could sign up for a personal trainer.
3. Yoga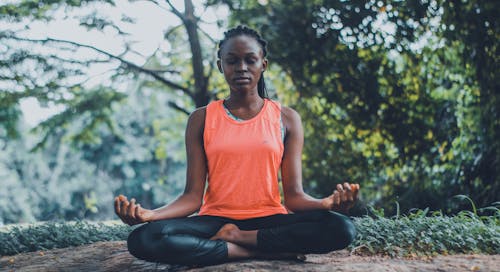 Yoga links the body and mind, which is one of the key ways it promotes improved mental health. It also functions effectively when combined with talking therapy and meditation.
Yoga seems to be surface-level, but it really works profoundly, according to Toni Roberts, a yoga therapist who specializes in mental health difficulties.
Yoga may be a doorway to assisting individuals in understanding what they need physically, psychologically, and emotionally.
This is especially true for those who find it challenging or too frightening to sit and look at their own minds. Yoga practitioners' sustained attention to their breathing takes them into the present moment and triggers a parasympathetic nervous system response, which is responsible for helping us calm down and "relax and digest."
There are many different styles of yoga practised today, but they all share the core idea that in order to achieve overall health and wellness, we must balance our yin and yang (our softer and stronger energies).
Read Also: How to Manage Type 2 Diabetes With Exercise
4. Biking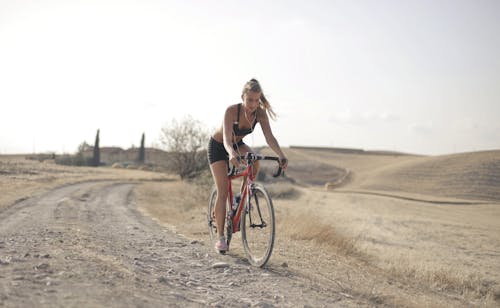 A cycling class is an excellent cardio exercise that uses a riding machine at a fitness facility, often in a space specialized for this kind of fitness class.
Frequently, the music in the class is cheerful and fast-paced to assist raise the heart rate at certain points during the exercise while alternating between sitting and standing and varying the bike's grade or difficulty.
Classes typically last for 45 minutes, so it's a good idea to bring a towel and a water bottle with you. You'll need both!
It is very important when using the cycle machines for the first time to make sure you correctly adjust the height of your seat and your bike handles to your own personal setting.
Consult your instructor to make sure you have done this correctly and locked each piece into place for proper machine safety and to lower the risk of using improper knee form mechanics.
5. Pilates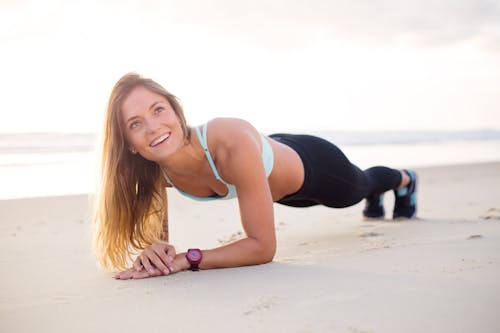 Due of its resemblance to yoga, Pilates is frequently compared. While Pilates places a larger emphasis on the core via repeated, tiny movements of specific muscle groups in the body or the whole body, yoga emphasizes strength and flexibility through long held, swiftly moving postures and "grounding" poses to help you feel centered and balanced.
Additionally, Pilates increases endurance while toning the whole body. This workout program strengthens your muscles and core while encouraging relaxation with integrated breathing techniques. It incorporates motions including planks, side planks, and core exercises.
6. Running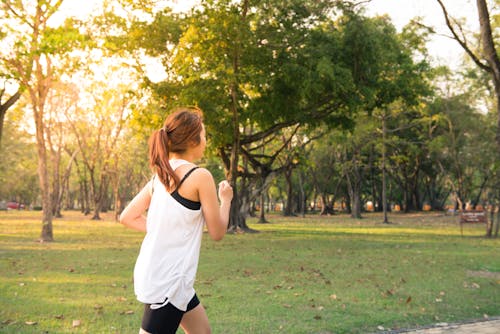 One of the most lauded workouts for combining physical health and emotional wellness is running. Like walking, it may be completely free, take place outside, and has the advantage of being a workout you can simply carry over to the gym by hopping on the treadmill.
Endorphins that improve mood mix with the "runners high" after a run to promote feelings of wellbeing and even moderate ecstasy.
Additionally, runners often highlight the advantages of reduced stress and better sleep, both of which may significantly contribute to increased mental wellness, the reduction of anxiety, and the battle against depression.
Why is exercise better for Mental Health?
Regular exercise has been demonstrated to be beneficial for a variety of conditions, including anxiety, depression, stress, and ADHD.
Its mood-lifting effects may aid in better sleep, confidence, and the setting of personal objectives. Below are some of the many reasons exercise has helped improve mental health
EXERCISE RELEASES HAPPY HORMONE
Endorphins, which are produced by the central nervous system, are only one of the chemicals that are released into your body while you exercise.
These interact with the opiate receptors in the brain to lessen pain perception and increase pleasure and happiness. This may result in a natural and healthy method to feel good after working out, known as post-workout euphoria.
Therefore, regular exercise may be used as a therapy for mild to severe depression as well as to combat stress and anxiety. It might be beneficial to include exercise in your weekly routine to maintain good mental health.
GOING TO THE GYM MAKES YOU BE A PART OF A COMMUNITY
We are more aware than ever that loneliness and lack of motivation are just two examples of how feeling lonely may negatively impact our mental health.
Regular gym visits may help you stay active while also establishing a schedule and structure for your day and allowing you to interact, albeit socially, with other gym users.
REGULAR ACTIVITY BOOST YOUR CONFIDENCE
Developing a regular workout routine has the wonderful side effect of boosting your self-confidence. You may congratulate yourself on each success as you develop and accomplish personal objectives.
The capacity to run, row, lift, cycle, push and pull longer and quicker, as well as a stronger physique, make it evident that working out is a terrific approach to help you develop your self-confidence.