Babies are ultra-sensitive, and that's why they are required to be handled with unadulterated love and care. Probably, that's why every new mother thinks about opting for the best baby products for her little bundle of joy.
Be it the talcum powder, body lotion or diapers or even clothes, there is an endless number of options available in the market, promising themselves to be the safest of all.
But are these baby products really safe for your infant?
This concern has transformed into a major worry after witnessing the much-talked-about Johnson & Johnson baby talcum powder lawsuit.
It's alleged that the J&J talcum powder contains asbestos, which causes ovarian cancer. So far, the company has faced more than 12,000 claims for talcum powder ovarian cancer & has to pay a hefty amount of $20 billion to the affected women.
Due to this, a lot of women have already lost their lives, whereas a high majority of women are still suffering from ovarian cancer.
Here are the 8 Safe Baby Talcum Powders to Prefer:
Himalaya Herbal Baby Powder
The brand is recognized for producing organic products worldwide. Himalaya manufactures baby care products including- herbal powder, lotions, creams, etc. in different sizes and flavors. To be precise, Himalaya herbal baby powder contains ingredients including- olive oil, poppy seeds, almond oil, etc.

Mamaearth Dusting Powder
Rarely people know the brand 'Mamaearth' is Asia's first-ever Made Safe certified brand providing a wide range of skincare products for babies & new mothers.
After research, it has been found that Mamaearth's dusting powder for babies is hypoallergenic, which makes it a perfect choice for your baby's sensitive skin. This dusting powder is made up of 100% natural ingredients, including- cornstarch, arrowroot, oatmeal, and lavender oil.

Mothercare
Made with care and love, Mothercare is one of the brands that does not need any introduction. This U.K's brand makes the finest quality talcum powder made out of non-toxic ingredients, including- olive oil, chamomile extracts, etc. The talcum powder is available in multiple quantity packs.

Farlin Baby Powder
This baby talcum powder brand claims that its powder makes the baby's skin velvety soft while relieving pain from the nappy rashes. The Farlin baby powder is made up of plant extracts, which ultimately makes it a safe choice to hop on.

Mee Mee Fresh Feel
A pack of Mee Mee Fresh Feel baby powder is easily available in multiple sizes. This product is accredited to be safe for use from birth, as it has been microbiologically tested. Its unique fragrance makes it one of the preferred powders for nappy changing times.

Pigeon Baby Powder
This brand is well recognized for producing baby talcum powder that does not clog the skin pores and is hypoallergenic, which is considered safe for babies. It is majorly made up of organic extracts of olive oil, rosehip, and chamomile. It keeps the skin fresh, comfortable, and dry for long.

Oriflame
Produced to soothe baby's delicate skin, Oriflame baby care powder is dermatologically tested. The best thing about this powder is its made with linden extract, which makes it an allergen-free product.
Chicco
Made with a hypoallergenic formula, Chicco baby powder contains rich starch, which helps to keep the baby's skin dry and comfortable. Also, it does not contain paraben, and that makes it a safe product for babies.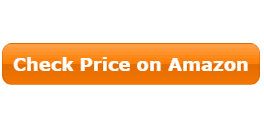 Note: No matter what brand you opt., make sure to check the ingredients of talcum powder or any other baby product to be on the safe side.
The Final Word-
Taking good care of a baby's skin requires quality and safe products blended with much-required motherly concern. Now imagine what if the baby products or brands we trust turn out to be the cause of life-taking health disease?
This has happened in the case of more than a million women suffering from Johnson & Johnson talcum powder. With this, the other emerging yet safe baby products brands are finally getting deserving attention and value.
Do consult trusted health practitioners for baby products that are safe for your baby!