This post is also available in: Français (French) ìɡ͡bò (Igbo ) Yoruba
Naturally, purple foods have a high concentration of potent plant chemicals that have a variety of health advantages.
Although fruits are the meals most often associated with the colour purple, there are many other purple-coloured foods available, such as grains and vegetables.
Here are some purple meals that are both wholesome and delectable as well as beautiful to look at.
1. Blackberries
One of the most well-known purple fruits is the blackberry. Both nutrients and strong anthocyanin pigments are abundant in these luscious berries.
A kind of polyphenol molecule called anthocyanins is responsible for the purple, blue, or red colouring of several meals. The other fruits, vegetables, and grains on this list all contain significant amounts of them.
They function as potent antioxidants in your body, shielding your cells from oxidative stress and lowering inflammation, which may otherwise have a severe impact on your health.
Numerous options exist for anthocyanins to improve your health. Blackberries, which are high in anthocyanins, may provide protection against several chronic diseases, including diabetes, certain malignancies, and heart disease.
Blackberries are also rich in fibre, and micronutrients including vitamin C, folate, magnesium, potassium, and manganese, as well as other potent polyphenol antioxidants. Blackberries are a delicious and healthy option for a sweet treat thanks to all these nutrients.
2. Forbidden rice
Black rice, often known as "forbidden rice," is a distinctive kind of rice that becomes a rich purple hue when cooked.
High-pigmented forbidden rice, in contrast to other rice kinds, is a superb source of anthocyanins, which may have cancer-preventing properties.
In test-tube and animal experiments, black rice anthocyanins have been found to suppress cancer cell development and cause cancer cell death.
This eye-catching grain may be used in many dishes, including soups, stir-fries, and pilafs, as a colourful alternative to white or brown rice.
3. Purple sweet potatoes
All types of sweet potatoes are very nutrient-dense and include a variety of vitamins and minerals, including potassium, vitamin C, and provitamin A, and B vitamins. An additional advantage of purple sweet potatoes is that they contain the anti-oxidant anthocyanin.
Purple sweet potatoes may be anti-inflammatory and potentially protect against obesity and several forms of cancer, including colon cancer, according to test-tube and animal studies 
In any dish, purple sweet potatoes may be used in place of the more often-used orange-fleshed variety.
4. Eggplant
Although there are many different shades of eggplant, purple-skinned varieties are among the most popular.
Eggplants are strong in antioxidants and manganese, a mineral necessary for bone health and metabolism, despite not being as nutrient-dense as some of the other foods on this list.
The anthocyanin nasunin, which has been shown to have anti-inflammatory and heart-protective characteristics in animal and test-tube experiments, is particularly abundant in the peel of purple eggplants.
5. Purple cauliflower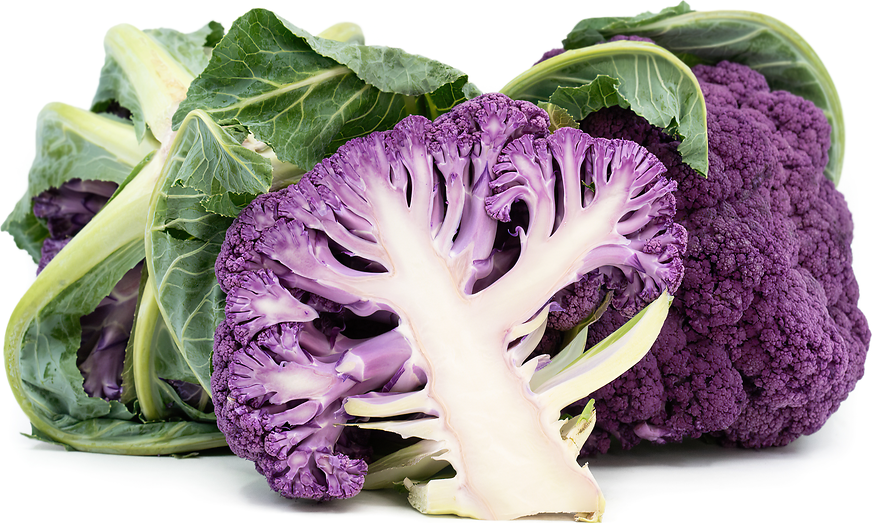 The aesthetically attractive cruciferous vegetable purple cauliflower (Brassica oleracea var. botrytis) is purple in colour. Due to a genetic mutation that gives them a deep purple tint, purple cauliflower includes anthocyanins as opposed to white-coloured cultivars.
In addition to adding colour to any meal, purple cauliflower has anti-inflammatory properties and may give protection from some malignancies, including colorectal cancer.
Increased consumption of cruciferous vegetables, such as cauliflower, may lessen your chance of developing heart disease and lengthen your life in gen.
6. Purple carrots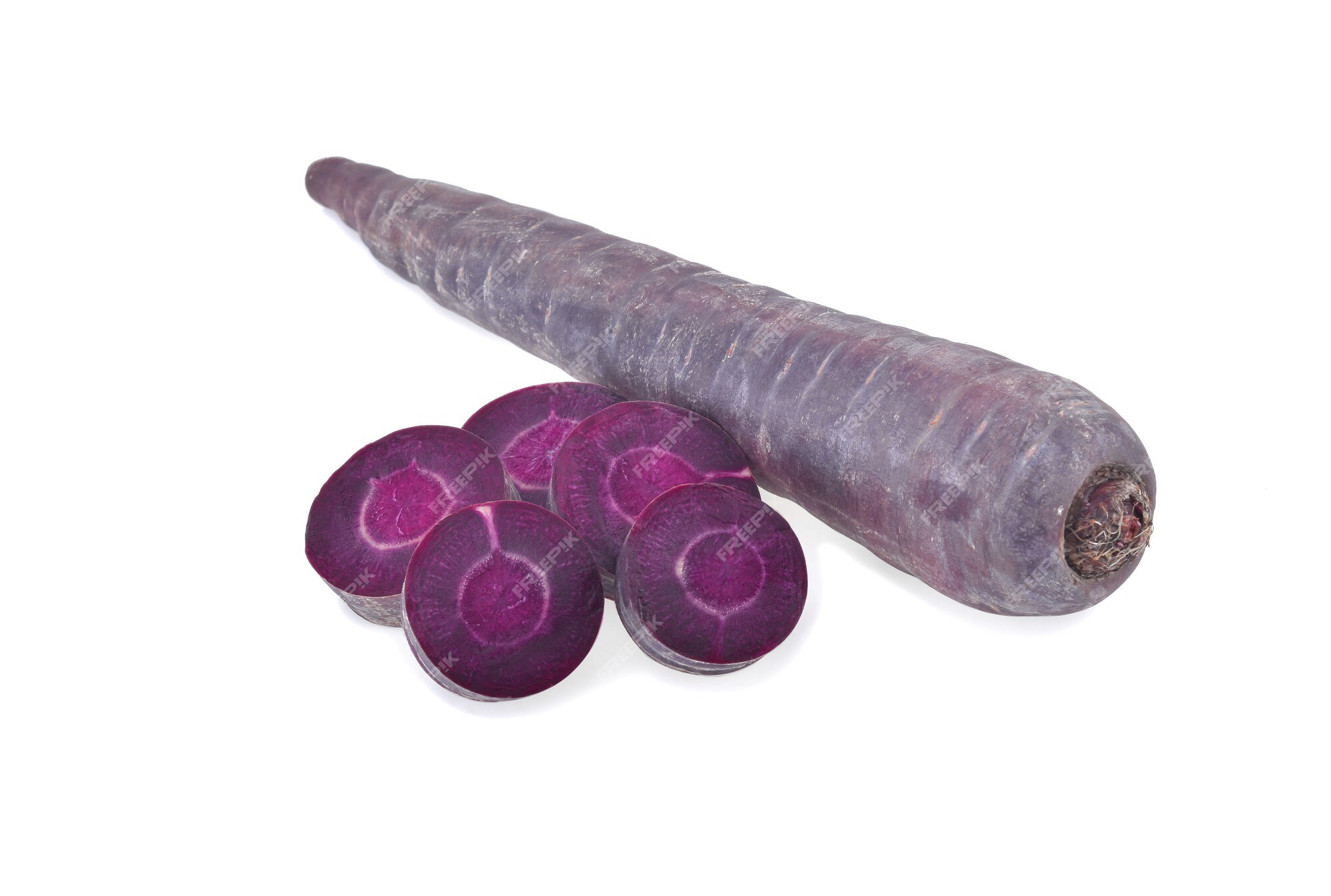 Anthocyanins, cinnamic acid, and chlorogenic acid are just a few of the many polyphenol antioxidants that are present in purple carrots, sweet-tasting, crisp vegetables.
According to studies, those who eat diets high in polyphenols had lower incidences of diabetes, obesity, and heart disease than those who consume diets lacking these vital antioxidants.
Purple carrots are an intelligent method to improve your health since they have more polyphenol antioxidants than other types of carrots.
7. Redbor kale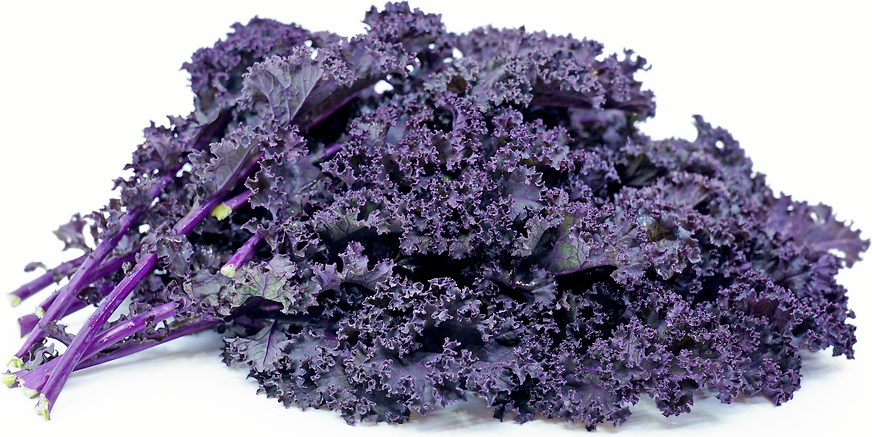 Redbor kale, which has a purple tint, is also a nutritional powerhouse. Kaempferol, quercetin, and p-coumaric acid were among the 47 potent plant components that one research discovered to be present in Redbor kale extract.
Redbor kale is often used as a decorative plant to enhance the aesthetic appeal of gardens and pots because of its unusual colour and intriguing texture.
It is also incredibly nutritious and palatable. It may be used in several dishes in the same ways as other leafy greens.
8. Passion fruit
A tropical vine called Passiflora edulis is planted for its capacity to provide delectable fruits known as passion fruit. Yellow or purple skin covers the delicious, soft flesh and crunchy seeds of ripe passion fruits.
Piceatannol, a unique polyphenol antioxidant found in passion fruit, has been shown to have several exceptional health-promoting qualities and may be particularly advantageous for skin health.
For instance, piceatannol extracted from passion fruit was reported to protect skin cells from UV damage in a test-tube investigation. Additionally, an 8-week trial including 32 women with dry skin showed that consuming 5 mg of piceatannol enhanced skin hydration.
9. Purple mangosteen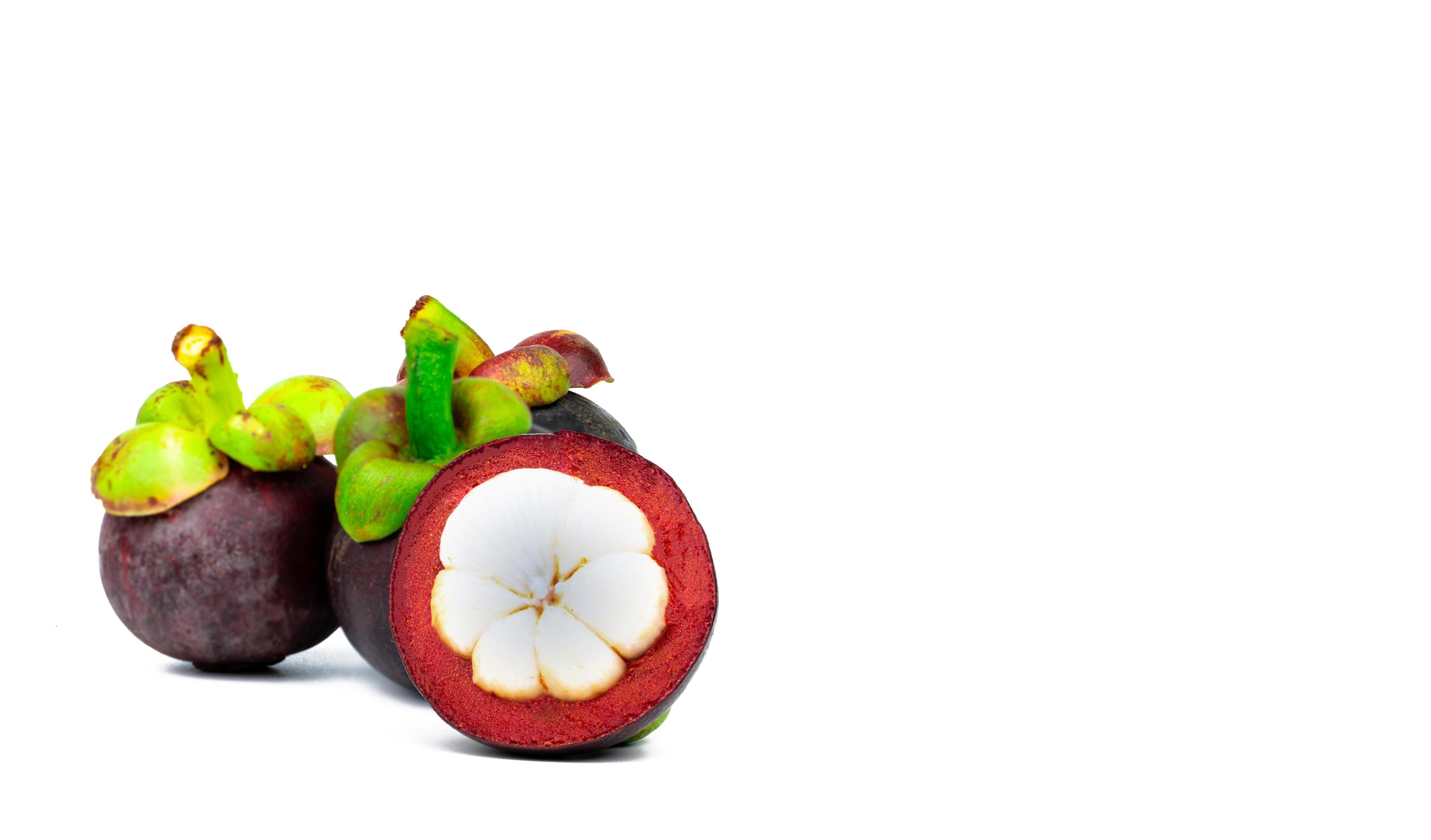 Since ancient times, the mangosteen tree, Garcinia mangostana, has been cultivated in tropical regions for its fragrant, purple-hued fruit.
To savour the acidic, somewhat sweet fruit contained within mangosteens, the stiff, dark purple outer peel must be removed.
Mangosteens are rich in fibre and folate, a B vitamin necessary for a number of vital bodily functions, such as the creation of DNA and red blood cells.
These unusual fruits also contain xanthone antioxidants, which have been demonstrated in certain studies to have anti-inflammatory, neuroprotective, and anticancer activities.
10. Purple asparagus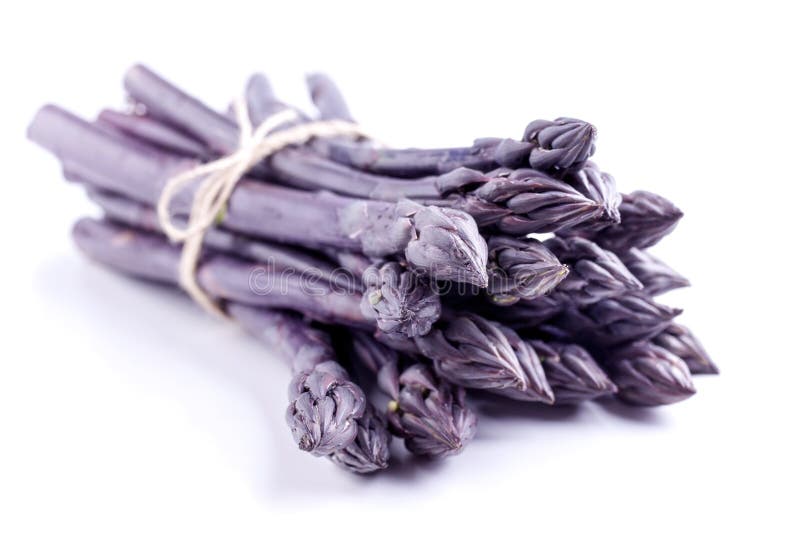 Although green is the colour most often associated with asparagus, this fruit and vegetable also appear in white and purple.
With a multitude of vitamins, minerals, and strong plant components, purple asparagus enhances meals visually and nutritionally. It provides a wealth of anthocyanins.
The asparagus type that has the most rutin, a polyphenol plant pigment that may have potent heart-protective and anticancer qualities, is purple asparagus.
11. Acai berries (Extra)
Due to their high concentration of antioxidants, including anthocyanins, acai berries are tiny, deep purple fruits that have gained popularity in the health industry.
The Brazilian delicacy known as an acai bowl is made of frozen, blended acai berries and may be made using acai berries. For therapeutic purposes, they are also turned into liquids, powders, and concentrated supplements.
These delicious purple berries might help your health in a variety of ways. They might boost the blood's antioxidant capacity and aid in lowering inflammation, high blood pressure, and blood sugar.
Conclusion 
Purple-pigmented foods bring colour to your diet and provide a number of health advantages.
Blackberries, Redbor kale, acai berries, forbidden rice, purple carrots, and elderberries are some examples of purple foods that you may include in your meal plan to make sure you're getting a strong dosage of anthocyanin antioxidants and a range of essential nutrients.