Asides from natural methods of caring for the skin, there are also skincare products that would work as effectively too. One of them is IRISH GOLD CREAM.
WHAT IS IRISH GOLD CREAM ALL ABOUT?
Irish Gold Body Cream is a nourishing lotion that:
Improves skin tone

Improves radiance

Fades out dark spots

Fades out scars from the skin surface 

Unifies complexion

Controls melanin production

Reduces skin pigmentation,

And provides good body moisturization.
Irish Gold Cream has been medically verified to develop and improve the health of dry skins in approximately one week. This means one would start seeing the effects after seven days. Also, there would be a major improvement in the touch of your skin in two weeks. This cream also helps protect the skin for up to twenty-four hours from a single application. 
Irish Gold Cream comes in four popular variants which are:
Complexion Maxi Tone Body Lotion

Fade Milk Body Lotion

Carotene Extract Toning Formula,

And The Egg Yolk Extract Toning Formula
HOW TO USE IRISH GOLD CREAM
Smear a small amount as a thin layer on the affected area twice daily. Note that the lightning results of this product may not manifest when used on very dark skin. 
COMPONENTS OF IRISH GOLD CREAM:
 Aqua, Cetearyl Alcohol, Ceteareth-20, Canola Oil, Glycerin Glycol Stearate, PEG-4, Lactic Acid, Kodjic Acid, Butylene, Glycol, Mulberry (Morus Bom Bycis) Root Extract, Bearberry (Arctostaphylos uva-ursi) Extract, Licorice I (Glycyrrhiza galabra) Extract, Dimethicone, Phenoxyethanol Isopropylparaben, Isobu-tylparaben, n-Butylparaben, Fragrance, Ethylhexyl Methoxycinnamate, Tocopheryl Acetate (Vitamin E).
WHY DULL SKIN?
A major reason for the existence of various skin lightening products is the need to clear off dark spots and obtain even-toned skin. Dull, dark-spotted, and pigmented skins can be caused by many factors such as:
Too much exposure to the sun

Medical conditions

Stress

Poor lifestyle choices,

Or even pollution.
We've been able to list out some naturally effective tips  to help you lighten your skin tone:
1. Massage your face with olive oil and honey:
To lighten your skin tone massage your skin daily with olive oil and a honey pack. If you have oily skin, also add a few drops of lemon juice.
2. Facial steam:
Instead of using plain water, boil lemon peels in water and then use the water to steam your face. Do this for a couple of minutes and then pat your face dry with a soft wet towel. This deep-cleansing method will open your pores and clear all the dirt.
3. Use cold rose water:
Rosewater has anti-inflammatory properties, it reduces the redness of your skin. Spraying cold rose water on the face will leave your skin refreshingly fresh and also augment the complexion. The best thing about using this home remedy is that you can use it any time of the day.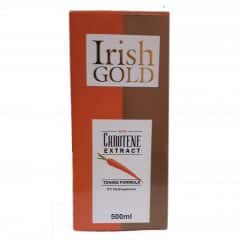 4. Use orange peel mask:
You can apply an orange peel mask to get skin brightening results. Grind fresh orange peels with cold milk and apply the paste onto your face and neck. Use this pack twice a week for lighter skin naturally.
5. Aloe Vera fairness treatment:
Mix 2 teaspoons of aloe Vera gel with 1/2 teaspoons of turmeric and 1 teaspoon of honey in a bowl and apply this onto your face and neck. Leave it for 15 minutes and then wipe it off using a cotton pad soaked in chilled milk. Wash your face with cool water post wiping off with milk. This pack will enhance your skin complexion and elasticity.
6. Skin whitening egg mask:
Egg white works wonders on your skin! An egg has severe properties, it can shrink your pores and tighten your skin and also lighten your skin tone. To make a skin whitening egg mask, mix 2 teaspoons of cornflour powder and 1 egg white, apply this on your face. Those who have acne prone skin can add lemon juice to this pack for better results.
7. Cucumber fairness face pack:
To lighten skin tone you can make a cucumber fairness face pack by blending peeled cucumber slices with sandalwood powder and teaspoons of lemon juice. Apply this herbal fairness face pack on your face and leave it for 15 minutes. Wash it off and pat dry for glowing skin and a lighter skin tone.
To learn more about Irish Gold Cream, click the video below.    
Conclusion
We would also like to hear from you if you've tried this skincare product. Kindly drop your reviews of it in the comment section.