At first glance, buying sports shoes may seem like a regular shopping experience. But when you are looking for shoes with athletic activity in mind, it doesn't take long for you to figure out that you have to be very specific about certain requirements.
With a plethora of choices in the market, your shoe-hunting adventures may become even more challenging. That is where the following expert suggestions can help you filter through these options and find the athletic shoes that fit your needs.
To assist you during this journey, here is how to find the perfect sports shoes for your performance.
Determine the Type of Sports Shoes You Need
When you start searching for sports shoes, you may quickly discover that the broad term refers to all types of athletic shoes. This can make it hard for you to narrow down your results. But once you determine what type of shoes you need, you can look into more specific categories including but not limited to hiking shoes, running shoes, and tennis shoes. Wearing purpose-built shoes also helps you maintain healthy feet as an athlete.
Never Compromise on the Right Size
After determining the type of sports shoes that you need, you may find it easier to browse through a narrower list of options. But that's where you need to be careful about never compromising on the right size of shoes for yourself. Similar to ballet flats that need accurate sizing to deliver the utmost comfort, sports shoes also need to be the perfect fit to offer ideal performance. This also prevents issues such as sore feet.
Be Mindful of the Settings You Train In
Whether you use a GPS running app or a home gym solution, your choice of shoes needs to reflect the settings that you train in. Besides making sure that you have the right amount of support for your feet during training, choosing between indoor and outdoor sports shoes also protects you from injuries, abrasions, and other health concerns. This makes it important for you to remember this point during your shoe shopping.
Consider If You Need Additional Stability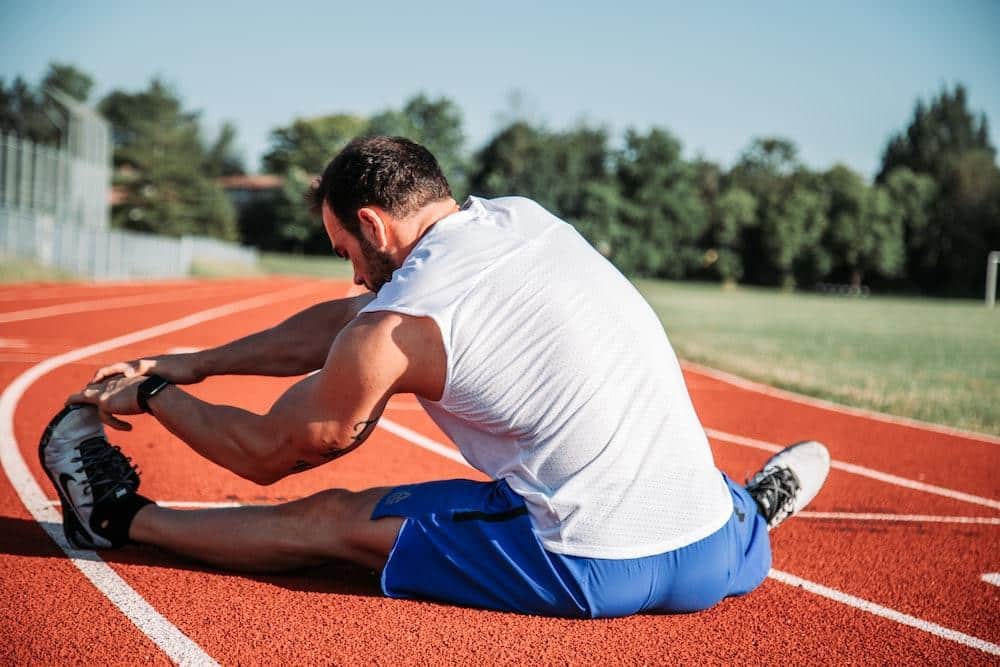 There is no doubt that you need ample support and comfort while wearing any type of footwear. But when it comes to sports shoes, this requirement becomes twofold. That is why, if you need additional stability due to issues such as overpronation, you should prefer shoes that are designed to address these concerns. You can also consider the benefits of using custom orthodontics for sports shoes to take care of your feet.
Don't Ignore Cushioning Features
The requirement for sports shoe cushioning is just as much about performance as it is about your comfort. If maintaining the natural gait of your feet gives you a boost in performance, you may want to get shoes with flatter cushioning. But if you want your soles to be padded while hiking, additional cushioning would be the way to go. Similar to buying a multisport smartwatch after ample research, you should compare various cushioning options before choosing a pair of shoes.
Ensure That You Are Comfortable With Your Shoes' Weight
The weight of your sports shoes is another aspect that can affect your performance and comfort alike. Even if you need cross-training shoes for practicing a healthy lifestyle, you should make sure that you are not burdened by wearing them. However, this aspect becomes more crucial when you want to wear shoes for running, where the slightest bit of additional weight can affect your overall performance.
Purchase Designs You Feel Comfortable In
When buying sports shoes, most of your focus is rightfully taken by functionality. But in a similar fashion to an athletic water bottle, any discomfort with the looks of your accessories can potentially alter your mood during training. To ensure that you don't fall prey to this outcome, take your time with finding shoes that truly appeal to your sight and style. This allows you to train with more confidence, which may reflect in your performance as well.
By keeping these tips in mind, you can easily find sports shoes that tick all the boxes on your list. This ensures that you can get the most out of each training session and continue improving your performance with time.