Montreal, the largest city in the Quebec province in Canada, with the far West, being English speaking and the far East, French, is a gorgeous place to be in. It's the second-most populous city in Canada. Learn everything you need to know about it here https://www.britannica.com/place/Montreal.
In Montréal, healthcare is a top priority. The city is home to a host of clinics, many university health centers, and hospitals offering a diverse range of quality care to patients. Access to health care services is unparalleled, and stemming from the public and universal health insurance system, residents can benefit easily from excellent health coverage.
With your insurance card, you have access to quality health care. This card should be on you at every visit to a healthcare giver or practitioner. The medical care covered in the province's health insurance program is quite impressive. It's something that has made this province and its inhabitants happy and even proud.
All around the world, and not just in Montreal, botox appears to be a rising rave. An increasing number of people want modifications on their bodies, for one reason or the other, and it could be minor, or major. Botox can be used to achieve those looks envisioned by people.
Cosmetically, Botox is used and classified as safe and also effective for reducing facial wrinkles. The effect of the injections for glabellar lines typically lasts two to four months. In some cases, it's product-dependent, the wrinkles result in the affected muscles relaxing. Once relaxed, the skin simply relaxes. It is better to do your research before getting the procedure. Learn more about it here.
After the procedure, you will usually be able to see the effect in about 3 to 5 days. It may however take up to 2 weeks for the full result to be visible. Using this procedure, you can treat those facial muscles a number of times to maintain a smooth appearance.
Why and When Should I Use Botox?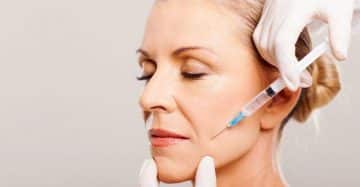 In recent times, people yet to be hit by the aging signs have resorted to using this procedure to prevent the emergence of the wrinkles they dread. The age for approved botox patients ranges from 18 to mid-20s and 30s. It's important to get your Botox treatments only from professionals who have been trained to know exactly where to administer the injection for the best results and also what quantity to be injected.
The process before the injection begins with the mixing of a saline solution with the powder. This mixture is then introduced in the affected areas which results in the muscles there being weakened, a result of which will be the disappearance of the wrinkles. To get botox in Montreal, there are a number of professionals in this city who can offer quality services.
Sadly, a lot of folks do not seek treatment until they actually begin to see the emergence of wrinkles. A good approach will be a preventative one in which the wrinkles are prevented from emerging using this same procedure. Remember that prevention is better than cure.
What Happens if I Stop Using Botox?
One thing we should understand is that early usage in addition to consistent use can actually result in very impressive results. This will include stopping these wrinkles from even developing. There's a possibility that having used this treatment, there may arise a need to discontinue it. Some reasons may include pregnancy, nursing, or even a change of financial fortunes.
Faced with these possibilities, you may be wondering what will happen as a result of this discontinuation. You really do not need to get scared that there will be a dramatic degeneration of your looks. What happens when you receive your shot is that it kind of disconnects between your nerves and the muscles of your face. Your facial muscles do not actually contract, so they don't fold your skin as some people think.
Having discontinued your treatments, those disconnected muscles will simply return (gradually) to their natural functions. The good news is that the muscles will simply start a process that had been discontinued from where it last stopped. There will be no accelerated aging to try to catch up. This means that you will still look younger than you would have had you not taken those shots.
We are sorry that this post was not useful for you!
Let us improve this post!
Tell us how we can improve this post?