People hike mainly because of the pleasure of being in nature, the fresh air, and the exercise. Hiking is also a form of mindfulness, as it can be challenging to think about anything else when you concentrate on putting one foot in front of the other.
Sounds attractive? The actual process of hiking can differ tremendously. Carrying an ultra-heavy backpack, chronic muscle pain, and hunger add to your impression of the hike. How do you deal with that? Read on to learn more!
Secure the right gear
Sturdy Boots: Hiking shoes or boots are essential to have a good grip on the terrain and protect your feet from rocks and other obstacles.
Socks: Socks should be thick enough to protect your feet from blisters and keep them warm in cold weather.
Backpack: The size and type of backpack you need will depend on the length of your hike and the gear you need to bring. Choose a backpack that is comfortable to wear and has enough room to carry all of your equipment.
Minimize the weight you carry on yourself
Weight is a significant factor in how comfortable you are when hiking. The less weight you carry, the easier it will be to walk for long periods.
There are a few ways to minimize the weight you carry when hiking:
Choose lighter gear whenever possible. For example, use a lightweight tent instead of a heavier one.
Leave unnecessary items at home. You probably don't need to bring your entire wardrobe on a short hike. You don't even have to take a photo camera if you feel it doesn't fit right in. You can easily take snaps with a phone and use software like Vista Create to enhance photos or create videos/animations once you get home.
Pack carefully. Organize your gear so that the heavier items are close to your body while the lighter items are on the outside.
Distribute the weight evenly. Don't put all of the heavy items in one part of your backpack.
Stretch before the hike
Stretching before a hike is an excellent way to prevent injuries. Dynamic stretches 1https://www.webmd.com/fitness-exercise/features/10-dynamic-warm-up-exercises#1 , which involve moving your body through a range of motion, are conducive:
High Knees: Run in place, bringing your knees up as high as possible with each step.
Butt Kicks: Run in place, kicking your heels toward your glutes with each step.
Squats: Stand with your feet shoulder-width apart and lower your body into a squat position.
Lunges: Step forward with one leg, lowering your body until your front thigh is parallel to the ground.
Side lunges: Step to the side with one leg, lowering your body until your front thigh is parallel to the ground.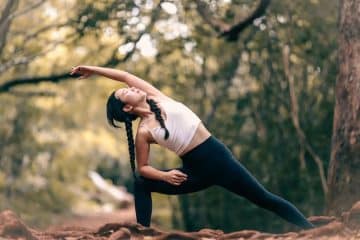 Pay attention to how and where you step your feet
Look where you step when hiking because you could trip on a rock or root and hurt yourself.
Here are a few things you can do to be alert when hiking:
Pay attention to your surroundings and where you are stepping.
Be aware of potential hazards, such as snakes or other wildlife.
If you are hiking in a group, ensure everyone stays close together.
Make regular breaks
Regular breaks are essential when hiking because they give your body a chance to rest and recover. Taking breaks also helps prevent injuries. Practice this:
Take a break at a scenic spot and take some time to enjoy the view.
Play a game or tell stories while you are on break.
Use your break as an opportunity to eat a snack or drink some water.
Get hydrated throughout the hike
It is crucial to stay hydrated when hiking because dehydration can lead to fatigue, cramps, and other problems. Drinking water regularly will help regulate your body temperature and prevent you from dehydrating.
Eat protein and carb-rich food
Protein and carbs are important for hikers because they provide energy and help the body recover from exertion. Eating protein and carbs will help you hike longer and feel less tired.
Embrace magnesium
Magnesium is vital for hikers because it helps regulate muscle function and prevents cramps. Magnesium 2https://www.webmd.com/diet/supplement-guide-magnesium takes several forms, including tablets, capsules, and powders. Some people prefer to take magnesium in powder form because it is easier to absorb.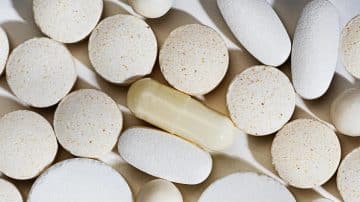 Don't bite more than you can chew
Remember to pick a hiking trail with the right length and difficulty level.
Consider these aspects when picking a hiking trail:
The length of the path. Choose a route that is the correct length for you and that you have time to complete.
The difficulty of the trail. Make sure you are physically able to complete the hike and comfortable with the difficulty level.
The terrain. Consider the terrain you will be hiking on and whether you are prepared for it.
Conclusion
Hiking is a great way to stay in shape and stay active. However, knowing how your body responds to different terrain is important. If you are not used to hiking, start slowly and gradually increase your hikes' difficulty. Be sure to drink plenty of water and take breaks often. Most importantly, listen to your body; if something feels wrong, stop and rest. By following these simple tips, you can ensure that you will have a great time hiking while keeping your body in great shape.
Additional resources and citations
1

https://www.webmd.com/fitness-exercise/features/10-dynamic-warm-up-exercises#1

2

https://www.webmd.com/diet/supplement-guide-magnesium