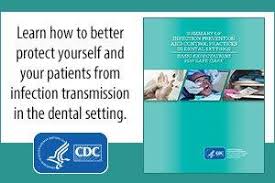 Standards and Best Practice in Dental Healthcare
With all of the increased media attention on infection outbreaks such as AIDS and multi-drug resistant strains of viruses, it's no wonder people have heightened concerns about infection control during a medical procedure.
Water Quality and Biofilms
Concerns about the quality of water used in a dentist's office are unfounded, provided the dentist follows the infection control guidelines of the Centers for Disease Control and the American Dental Association.
Some health "experts" in recent years have called into question the risks associated with so-called "biofilms," which are thin layers of microscopic germs that collect on virtually any surface. Essentially, these bacteria and fungi occur everywhere, including faucets in your home; your body is no less accustomed to being exposed to them than in any other situations.