Facebook is undisputedly one of the best social media channels, with an extensive user base. In the second quarter of 2022, Facebook had approximately 2.93 billion monthly users. India topped Facebook's leading audience-based list followed by the United States of America (U.S.A.). The popularity of Facebook propels healthcare marketers towards using this channel for marketing their products and services.
Facebook's potential advertising reach is 2.11 billion people. There are approximately 250 million Facebook Shops worldwide, and the platform's stories, posts, and videos are the primary sources for marketing.
The Facebook marketplace ads reach 562 million people, and over 50% of the Facebook users explore new brands and products through stories and posts. The Facebook editor enables the user to make short-form videos and reels to engage with the audience. This feature further makes Facebook a vital source for online healthcare marketing.
Healthcare businesses can gain significant benefits from using Facebook for advertising and marketing their products and services. The platform helps streamline communication and interaction between service providers, customers, and vice versa. Consequently, this article jots down a list of some valuable tips for healthcare marketers to enhance Facebook advertising to reach the right target audience and maximize returns.
1. Active Use of Facebook Video Ads
As per HubSpot research, 86% of marketers rely on Facebook videos for lead generation. On average, Facebook videos receive 135% more organic traffic and engagement than any other image or post. Every day, Facebook users watch nearly 8 billion videos or approximately 100 hours of videos. These statistics show that Facebook videos are significant to online healthcare marketing strategy.
Marketers must actively use the Facebook video editor to develop short videos (approximately 45-60 seconds long) with compelling content to attract the target audience. People watch videos online five times longer on average than they do text or image posts. Consequently, the use of video is substantial in expanding the target audience, both naturally and through Facebook ads.
The Facebook editor can be adequately used to create short videos on healthcare treatments, new product offerings, healthcare awareness, and customer feedback. Also, you can add a video to your cover photo to enhance your profile and gain more user attention.
The video can be made using any video editor for Facebook without much hassle. But keep a note that videos must be brief and should have needed voiceovers. Additionally, there should be a caption overlay for the audience who prefers to watch mutely. These tips will help create engaging videos for effective healthcare marketing.
2. Target the Right Audience
One of Facebook advertising's many fantastic features is the ability to target individuals in the target market precisely. Using Facebook's targeting options, you can easily narrow your target audience based on variables like location, gender, deeper demographic data, interests, and more.
Additionally, you can incorporate the pixel code into your website to retarget website visitors with Facebook ads. You can retarget Facebook ads by integrating this tiny piece of code with the code on your website. With this code, you can quickly retarget Facebook users who have visited your website earlier.
Thanks to this target-based strategy, Facebook ads can target even more specific users, such as those who have already visited the website or those in the email database. This feature of Facebook helps businesses to reach the right audience and gain maximum benefits.
3. Maximize the Use of Emotional Ads
As per the research conducted by Trend Hunter Marketing, the average popularity score of emotional marketing ads is 8.0, which is significantly higher than any other category. This static reflects that emotional advertisements are more engaging than other rational content.
Therefore, it is advised that health care businesses should engage in creating compelling advertisements that evoke emotions such as excitement, melancholy, delight, shock, surprise, and happiness.
For example, there can be a video showcasing the number of people that have benefitted from a given product or service. Similarly, there can be videos and posts with content and images having bright colors, smiling people, and positive connotations to arouse positive emotions among viewers.
It has been found that positive content has a greater reach and is shared more as compared to negative ads, so creating emotionally-positive Facebook ads is beneficial for organizations with regards to increased reach and increased viewership. Precisely, adding a dash of emotion to any Facebook ad can significantly improve the overall marketing outcome.
4. Use Facebook Lead Ads
It's easy to forget in this internet-driven environment that sometimes the best way to understand customers is just to ask them questions. Healthcare organizations can use lead ads on Facebook to accomplish that. Specifically, Facebook lead ads comprise forms that can help you collect relevant customer information by offering opportunities for connection like newsletter subscriptions, demo requests, or contest registration.
When a user clicks on a lead advertisement, a pre-filled form with information from their Facebook profile pops up. The remaining information can then be filled in with a few quick taps. This makes lead ads a hassle-free approach to collecting customer information.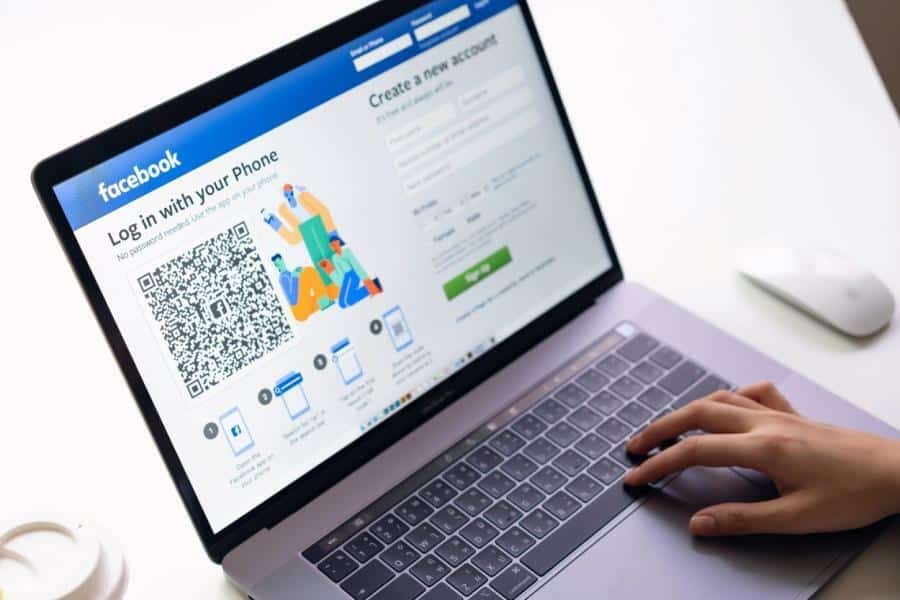 One of the best aspects of this Facebook feature is that the lead forms are mobile-friendly; consequently, it is easy for the users to fill in the information using their smartphones. Besides, the Facebook lead ads can be easily synced with the organization's customer service management system making it easy to follow up more efficiently. Concisely, the feature is significant for gathering customer information and initiating interaction and marketing communication.
5. Prioritize Patient's Privacy
Data security concerns are emerging as a result of technological advancements at a faster rate than the laws can keep up with. When health data is shared publicly, it is unclear who is responsible for the security and privacy of the technology platform. Therefore, the question of how well social media platforms should protect personal health data has always been of prime concern.
In this regard, HIPAA and other health care data protection regulations have been developed to protect patients' medical history and clinical information. It is the responsibility of the healthcare service providers and healthcare businesses to follow ethical behavior and comply with such regulations to ensure data privacy.
Healthcare organizations must actively use processes and systems that enable data security to protect any new lead information received through Facebook advertisements and marketing.
The organizations must work in collaboration with a digital marketing partner to get immediate access to lead data to ensure data security and privacy. This ability to secure patient health information will help escalate the brand image and will increase customer loyalty and trust in your services.
Conclusion
Facebook is an extensively popular social media channel and go-to application when people are looking for some helpful information. Healthcare is one of the most popular themes searched on Facebook; therefore, this platform holds significant importance in healthcare advertising and marketing. The Facebook editor helps curate short emotional videos and allows target marketing to maximize customer engagement.
Besides, the feature of Facebook lead ads supports lead generations. Precisely, these features of Facebook, when used adequately by healthcare marketers, can help maximize business gains and valuable returns. However, data safety must also be prioritized in Facebook marketing to ascertain customer trust and loyalty.