As a dental professional, you don't need all the dental equipment just yet, but the most essential equipment that won't break your bank.
As a local dentist, perhaps your own, it may be somehow difficult to get the necessary dental equipment if you are just starting out. And may cause you more money if you don't know the basic equipment to buy now.
That's why I have put together the best essential equipment you need right now for your dental office.
Dental patient chair.
You can't do without the dental chair. Without this equipment, you cant start a dental clinic. Because it facilitates power supply for dental handpieces apart from providing comfortable seating positions for patients while they are examined in a dental clinic.
Types of dental patient chair
If you are orthodontics or oral surgeon, the kind of patient chair you need may be slightly different. Consider these types of dental equipment when you want to get your own chair.
Oral surgery chairs

Orthodontic chair.

Patient dental chairs

Examination chairs.
To make your dental chair fully operational you have to consider the other dental equipment too.
Dental Handpieces
 You may check with your manufacturer or buyer to make sure your dental chair comes with handpieces or get an additional one. As we all know it as also called dental drills, and you can use it for drilling teeth with high speeds, to sharpen or shape teeth, removal of decay tooth and other such dental procedures.
Dental sterilization
As we all know Dental autoclaves and sterilizers provide sterilization of dental instruments through high pressure and steam according to world health regulation. There are numerous types of autoclaves and sterilization under $1,000 and up based on size, capacity, and features. 
You may consider these types if you are just starting your dental office.
Thermo disinfectors: You can use it to clean disinfect and sterilize dental instruments.
Water Distillers: Use these together with your autoclaves because it is the most effective solutions for the supply of distilled and demineralized water for use in steam autoclaves.
Dental supplies
There are various dental supplies for various needs. But as a small business owner you need the few essential ones listed below;
Dental gloves solution

Disposables

Anesthetics

Needle and syringe

Evacuation
Other dental supplies depend on your area of expertise. When it comes to disposable supplies, such as dental exam gloves, bibs, and gauze sponges, make sure to get medical-grade products to ensure the quality. You can easily buy medical-grade disposables by bulk online to save time, money, and hassle. Do make sure, though, that you are sourcing from a trustworthy supplier that can provide quality products consistently. 
Dental compressor and vacuums
As a dental professional, you need to invest in dental air compressors that are custom-designed for dental needs. Such as the lubricated compressor.
Air Compressors: the compressor will help you during dental surgery to blow dry, clean air if you are working on a patient tooth.
Dental cabinets.
Cabinet accessories

Dental carts

Reception room furniture.
Amalgamators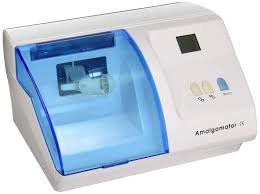 There are different types of amalgamators equipment for your needs. As a small business owner, you may start with Vector DUO Amalgamator with Digital Variable Speed under $248.00 upward base on size and speed.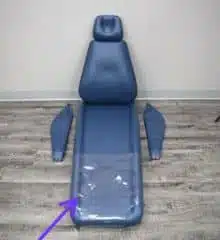 Upholstery kits help to protect and cover your dental chairs and stools.it also Bring new life into your old dental chair if you have been using one. There are different types available.
Dental Stool Upholstery Kit under $148.00 

ToeSok Plush Clear Toe Cover under 

 

$44.00

Dental chairs toe cover under 

 

$148.00
I hope I have been able to list the most important dental equipment you need right now for your dental business. As you grow, you will need more equipment base on your area of expertise in dentistry. Such as; dental x-ray equipment, lab equipment, curing light, dental loupes, ultrasonic scaler, articulating, Cement, Liners, and Bases, bonding agents, burs, Composites/Restoratives, and other/misc products.
For your dental equipment, you can visit the dental planet for your needs. they have built a reputation of quality and integrity in our local community as well as the dental and health care industries for over 25 years.
Related reading