Dental therapy Institutions in Nigeria are on the rise. This is because Dental Therapy is one of the prestigious and recently popular disciplines among the different medical sciences disciplines, is focused on enhancing the populace's oral health. In Nigeria, dental therapy is not new. Since the pre-colonial era, it has been in existence and was brought into the country to curtail the widespread oral and dental decay that arose due to poor diet choices.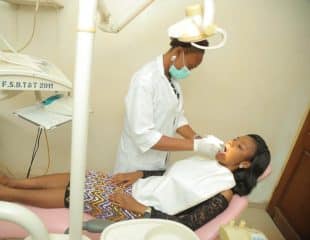 Dental Therapy, formerly called Dental Hygiene in Nigeria, came into existence to address all the continuing poor oral hygiene that has been prevalent in the country. Interestingly, these same problems persist today. This validates the importance of dental therapists in the country.
However, to be a dental therapist, you must attend one of the dental therapy institutions certified and accredited to give out this discipline certification. After that, you must be approved as a professional by the Dental Therapists' registration Board of Nigeria.
In this article, you will be equipped with information about the best institutions to study Dental Therapy, the educational requirements to get admitted to these schools, and how to go about the registration processes.
The professionalism of a Dental Therapist
As with most professions that require expertise and technical know-how, Dental Therapy Institutions' regulatory body regulates and examines its members to ascertain their suitability as Dental Therapists. Generally, all Medical Science affiliated courses attendants or students are tested before certification; the same applies in Dental Therapy, the body responsible for this professionalism is the Dental Therapists' Registration Board of Nigeria.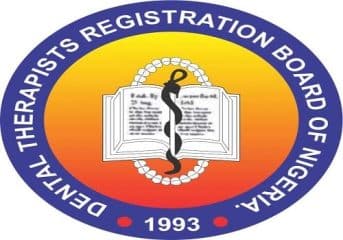 To know more about this professional body and how they function, we have you covered.
Accredited Dental Therapy Institutions
There are numerous universities in Nigeria, and in their numbers, they offer different medical courses. One of such courses is Dental Therapy. One would expect that every university with a Faculty of Medicine will have a Department of Dentistry where Dental Therapy will be a discipline of study.
Well, it is not so.
Only institutions certified to teach Dental Therapy (although some unauthorized institutions do) are recognized by the National University Commission have their certificates recognized. For this reason, the institutions we'll be talking about are accredited.
Institutions – universities and polytechnics that are authorized to teach this course award Bachelor's degree, OND, and HND, respectively.
Some of these Dental Therapy Institutions are:
Federal College of Dental Technology and Therapy, Enugu, Enugu State.
This Federal Government controlled school was established in 1952 and in 2017, it was endowed with the power to award degrees to students.
Graduates of this school in the Higher National Diploma level are mandated to do one year internship in one of the accredited internship training centers before they are mobilized for National Youth Service.
FEDSDTTEN is known to be an active researcher in Bio-prospective and Biotechnology.
Shehu Idris College of Health Sciences and Technology, Markafi, Kaduna State.
Shehu Idris College of Health Sciences and Technology, formerly called Kaduna State School of Health Technology Kaduna, is a tertiary institution based in the northern part of Nigeria. It has six different schools that cater to different disciplines.
It is an accredited institution that is under the authority of the Kaduna State Government.
Ogun State College of Health Technology, Ilese, Ogun State.
The first school from the South-West that offers Dental Therapy on this list.  Ogun State College of Health Technology is an accredited institution whose curriculum has been reviewed and approved by various professional bodies including Dental Therapist Registration Board of Nigeria.
Apart from awarding students National Diploma and Higher National Diploma, the institution accepts students for professional courses.
Nigerian Army School of Medical Sciences, OJO, Lagos State.
NASMS is a military-backed medical sciences school based in Lagos State. This school, unlike other schools on this list, doesn't allow application for admission online. Admission into the school is not opened to civilians but military personnels that are in the medical science line of profession.
Millennium College of Health Technology, Akure, Ondo State.
With six schools to cater to the varying medical science disciplines, Millennium College of Health Technology, is one of the latest addition to the authorized institutions to teach dental Therapy. It caters to this profession through its School of Therapy.
It provides professional courses that awards certificates to participants and also, diplomas to graduates.
Rivers State College of Health Science and Management Technology, Port Harcourt.
Another new addition to the list of schools that offer Dental Therapy.  The college has 10 schools that cater to the health study needs. It was established inn 1974 as a school of health science but in 2001, it was upgraded to a college by a law passed by  the Rivers State House of Assembly.
It awards Higher National Diplomas and National Diplomas to its graduating students.
Requirements to Gain Admission Into Dental Therapy Institutions
To be a bonafide student of any of the listed Dental Therapy Institutions, it is necessary that you must have completed your secondary education with the required score grade. You must have also passed certain subjects in the Joint and Matriculation Board (JAMB) Examination. A summary of the O' level requirement and JAMB Subjects selection is given below.
There is also an option of studying the course through direct entry.
O' Level Requirement
Candidates must possess at least credit passes in English Language, Mathematics, Biology, Chemistry, and Physics.
JAMB Subject Combination
Candidates must select and pass English Language, Biology, Chemistry, and one of Physics and Mathematics.
Direct Entry
You can gain admission into the Federal School of Dental Technology and Therapy (FEDSDTTEN), Enugu, with credit level passes of the required O' level subjects in not more than two sittings.
You can also be admitted to study Dental Therapy in Shehu Idris College of Health Sciences and Technology, Markafi, Kaduna State, when you have credit passes in the O' level subjects required.
Internship Training for Dental Therapy Students
 For the purpose of professionalism and quality, Dental Therapy Students are advised to adhere to the recommendation of the Dental Therapists Registration Board of Nigeria. There are institution that have been reviewed and certified to have the technological strength that aids potential Dental Therapists in acquiring practical knowledge.
Some of these institutions are:
Garki General Hospital; Denatl Centre, Garki.
Federal Medical centre; Dental Department, Uyo.
Nnamdi Azikiwe University Teaching Hospital, Nnewi North.
University of Maiduguri teaching Hospital; Dental Centre, Maiduguri.
Federal dental Clinic, Lagos.
Registration Process and Fees
Registration processes in the different institutions take different routes. However, there are some similarities, such as payment of initial fees known as acceptance fees.
The acceptance fee for Dental Therapy in the Faculty of Dental Health of Federal College of Dental Technology and Therapy, Enugu, is for other departments and faculties, is 20,000 naira. Students' tuition fee is 30,000 naira. Please, note that these fees are for the 2020/2021 academic session.
For Shehu Idris College of Health Sciences and Technology, its total academic fees usually range between 40,000 naira and 60,000 naira. However, it is essential to note that newly admitted students pay higher fees than previously accepted students.
Ogun State College of Health Technology students pay between 40,000 naira and 50,000 naira for old students. We, however, couldn't find any info on the amount new students pay as acceptance fees.
Information about the Nigerian Army School of Medical Sciences fees is currently unavailable. However, it is advisable to have it in mind that as it is a Federal Government-owned institution, its fees structure might be similar to that of Federal College of Dental Technology and Therapy.
Millennium College of Health Technology boasts of being an affordable school. It is unclear how much it costs to be accepted, and what the tuition costs. However, from the 2016/2017 academic session, the school had announced that their tution will be reduced by 50%.
Rivers State College of Health Science and Technology vividly states the registration procedure for new students on their website. The sic step process starts with verification of credentials and ends with submission of completed registration forms.
Endeavour to follow instructions as stipulated, especially for fees payment to avoid regrets.
Conclusion
Dental Therapy is a discipline whose integrity and popularity is on the rise. The buccal cavity's unhygienic problem that was the reason for the introduction of dental hygiene as a course of study still persists in our society. Our diet choice has not significantly removed the necessity for a dental therapist as a dental health professional was needed then.
However, to be a Certified Dental Therapists, you must be certified by the Dental Therapists' registration Board of Nigeria. this means you must attend a Dental Therapy Institution that has been reviewed and accepted by the right bodies to teach the course.
Related reading