CBD is becoming an important topic concerning the effects it has on humans, dogs, and cats, especially. But there are still unanswered questions concerning its use. Pet owners need to understand what CBD is, the use of this compound, its safety, and how it works on their animal companion.
Knowing this information will provide them with a better understanding of cannabidiol, in order to avoid harming their pets.
What is CBD?
CBD stands for cannabidiol, and it is a compound that is gotten from the leaves and buds of a cannabis plant. When this compound is extracted, it is mostly included in an oil that can be administered to animals. It mainly contains olive, coconut, avocado, or palm oils that act as a carrier oil, the same way many essential oils are formed. You can learn more about the use of cannabis in holistic medicine from the link below.
https://www.webmd.com/a-to-z-guides/medical-marijuana-faq
The Difference Between a CBD Oil and a Hemp Oil
There are still lots of people who confuse these oils with one another, and the reason for this is because they both come from the same cannabis plant. Hemp oil may contain little amount of the compound, but it is mostly extracted from a particular strain of Cannabis Sativa called hemp, which contains no more than 0.3% THC.
The ingredient that causes the "high" effect on marijuana. As for CBD, it can be extracted from both marijuana or hemp, but in most cases, the hemp-derived cannabidiol is more common.
Does it contain THC?
THC is short for delta-9-tetrahydrocannabinol, and it is a psychoactive ingredient of marijuana. A marijuana plant contains a large number of THC, and hemp plants do not. Studies have shown that CBD contains no significant amount of THC, which is safe for consumption.
People who want to use cannabidiol for their pets usually look for either the THC free or low THC products. Any products that contain more than 0.3% THC should never be used on your furry companion because it can cause harm to them.
Why Cannabidiol is a popular Treatment for Pets
Pet owners want to give their furry friend safe and potent treatment options, and a lot of medications out there might cause adverse effects to them, or might not be effective enough in dealing with their conditions. Early scientific research and the internet have shown a growing number of success when administering CBD to humans and dogs most especially.
This has caused a lot of pet owners to adopt the compound for their companions. Also, there have been many positive reviews from pet owners regarding cannabidiol and how it has affected their pets. You can check out the post right here for some of the top quality tips and products for cats and dogs.
How Does CBD Work in Animals?
When cannabidiol is administered to your furry companion, it interacts with their ECS receptors that are located in the central nervous system and peripheral tissues. And as a result, it helps combat any specific disease or condition that your cats and dogs might be suffering from. It also helps to maintain their overall health.
The Benefits of Using CBD
CBD can be used to relieve several medical conditions in animals, and there are as follows;
Inflammatory diseases like arthritis and hepatitis
Bacterial infections
Nausea
Seizure
Anxiety
Cancer in animals (most especially dogs)
Irritable bowel syndrome (IBS)
Infections caused by parasites
Epilepsy
muscle and joint pain
Glaucoma
Crippling back spasm
Insomnia
Because the human and animal endocannabinoid system has similarities, it is only right that cannabidiol can be used in treating medical conditions in both species.
The Risk and Concerns of Using CBD for Pets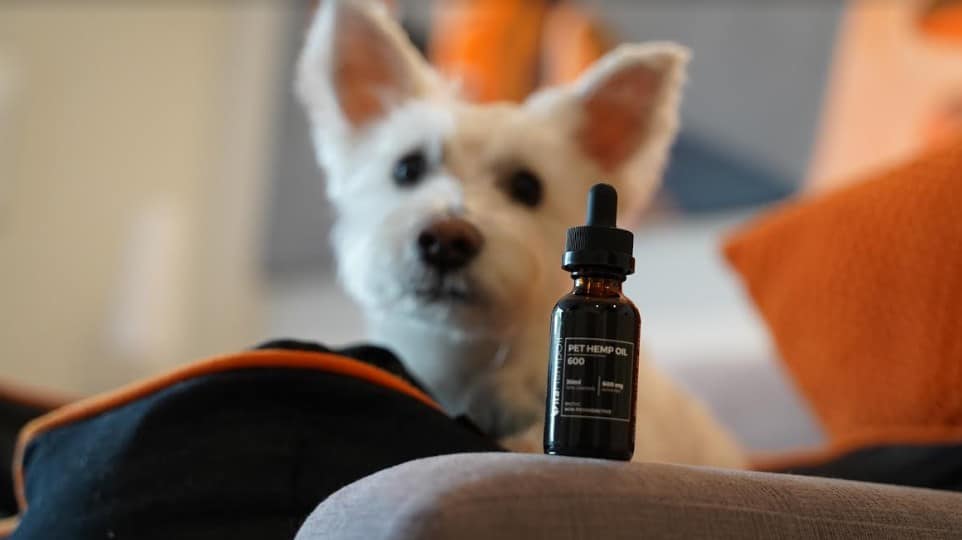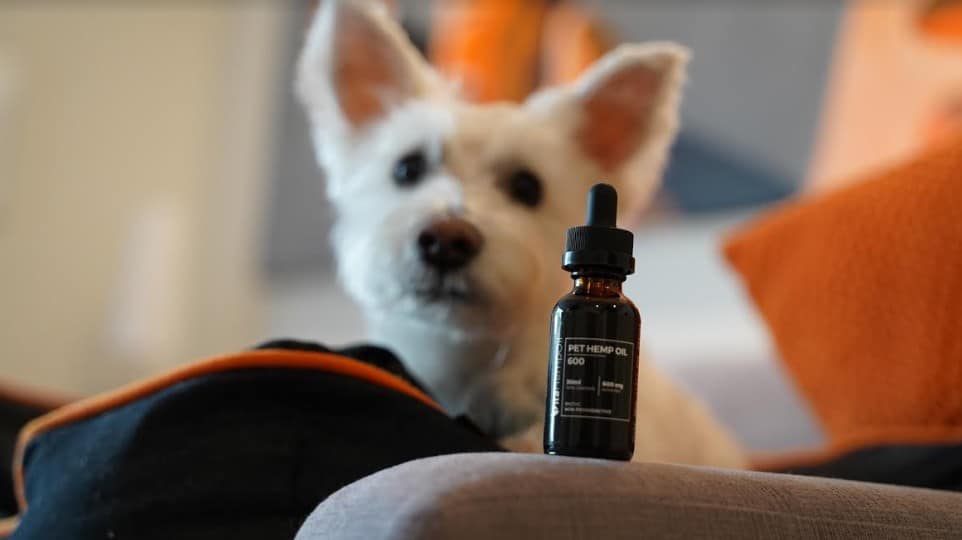 Since there is a lack of proper research on the safe use of cannabidiol for animals, there are still findings to be discovered. Whether or not CBD has a side effect is still a mystery, especially when using it for a long time.
Apart from a lack of proper research, there are also concerns with finding a pure and consistent source of pure grade oil.
There isn't any adequate regulation over the production of this compound globally; the products out there may contain little active ingredients, or might even be toxic. Pet owners should speak with a vet to find a company with proper quality control in place to ensure that the products meet the label claims before administering it.
The Required Dosage for Pets
There isn't any standard recommended dosage for CBD apart from the ones in your product's label. What we suggest is that you start your dosage little, and if your cat or dog isn't adequately responding to treatment, you then increase the dose. This seems to work very well. Also, do not go above the recommended daily amount because it can cause an unwanted result to animals.
You must contact the services of a veterinarian before administering cannabidiol to your cat. A vet will be able to give you adequate info concerning the recommended dosage for your particular animal breed, and also some helpful tips on what to do and avoid during your entire process.