In this fast-paced and busy lifestyle which we all live in the 21st century, maintaining fitness has become a necessity. With almost everything from grocery stores to maintenance services available at our doorstep in this internet age, through several fitness apps, the concept of fitness training has also reached everybody's door. These fitness apps help in following a routine, which is an essential part of the process of a healthy lifestyle. Several of these apps help you in organizing your food intake right from your meals that include both vegan and meat options, to your supplements including meal replacement shakes that are dairy-free. We have listed out 5 popular fitness apps that you can download and subscribe to for a heavy discount that the app creators are offering to subscribers.
CENTR
The approach of Centr is holistic. The subscription app – available for iOS but accessible on any smartphone through a browser – looks after three aspects of fitness: work out; eating; and "peace of mind". Chris Hemsworth, the 35-year-old Australian actor best known for playing Thor Odinson in the Marvel Cinematic Universe, created Centr.. It stresses the importance of flexibility and variety. So, you still have something different to try. When you're not fond of a recommendation for a workout or meal, you can substitute it for something else. You get access to a 20- to 40-minute workout routine every day, three ideas for meals, and a mind-body exercise, such as meditation, sleep visualizations, and breathing tips.
Centr has certainly got a lot of positives starting from Chris Hemsworth styled training workouts to its versatility. An additional plus is a 67 PERCENT DISCOUNT on 12 months subscription for all subscribers, which would cost you on an average $10 a month.
NIKE TRAINING CLUB
Another easy-to-use fitness app is the Nike Training app with workouts categorized by level, length, available equipment, strength, and emphasis. It is a fitness app that features user-recommended workout sessions based on the user's personal data. The training sessions are often in the form of trainer videos focusing on strength, agility, or endurance. This app has a broader range of exercise types, from weightlifting to yoga. An exciting feature in the app is exercise sessions from Nike athletes and celebrities like Cristiano Ronaldo and Serena Williams.
The premium package of the Nike Training Club app usually costs $14.99 a month, but right now they are giving FREE ACCESS to NTC Premium to all Nike Members.
DOWN DOG YOGA
Down Dog Yoga app lets you define your yoga practice parameters like practice form, level, duration, and more. Vinyasa yoga might sound like a snooze but with three different class structures and accompanying playlists, this app makes it more interesting. It mixes up your workouts so you never have to repeat a flow. There are five different levels: Beginner 1, Beginner 2, Intermediate 1, Intermediate 2, and Advanced. The pro membership allows access to extra features and content, such as the ability to customize the practice to a particular body part or practice area, slow down or speed up the practice, and access additional playlists.
They are offering a 33 PERCENT DISCOUNT for pro membership if you purchase it on the website.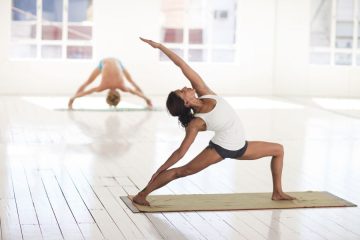 P.VOLVE
P Volve is a workout approach that is gaining popularity due to reports that Victoria Secret Models are using this program and it is counted among the top most health apps to look out for in recent times. P.volve is the creation of trainer Stephen Pasterino, better known as 'P'. P.volve is not concerned with exercises or weights, in comparison to conventional training methods. Instead you will find yourself focusing on technique in a P.volve session. It is an online fitness program, which focuses solely on conditioning and sculpting the body with resistance-based and low-impact movements. Its emphasis is on an aesthetic that includes svelte glutes, slim thighs, sculpted arms, and toned shoulders. The P.volve app curates a list of recommended workouts for you each week, based on your objectives of fitness. The duration of exercises varies from 19 to 60 minutes, and they focus on various muscle groups.
The P.Volve program is offering a free 30-day streaming trial and a 25 percent discount for a 12-month subscription for all subscribers.
FIT BODY APP
Anna Victoria is one of Instagram's top "influencers" who is making workouts as simple as possible. There are three programs in the Fit Body App: Shred, which focuses on high-intensity body-weight only exercises; Tone, which features strength and cardio; and Sculpt, which is designed for gaining strength at the gym. You can do the first two at home, and for the third for you need a gym membership. When it comes to your food intake, the app not only measures your specific macros but also provides you with a complete meal plan for each day of the week.
The Fit Body App is offering an approximate discount of 40 percent for 12 months subscription on its website.