Despite the fact that the terms "disinfectant" and "sanitiser" are occasionally used interchangeably, these two product categories operate differently and provide different outcomes.
Disinfectants are used to kill a wider variety of microorganisms while sanitisers are intended to kill specific bacteria on a surface.
Different compounds can be found in disinfectants, and some may be better suited than others to use against particular germs.
Despite the fact that steam sanitation in hospitals is growing in popularity, disinfectants are still more frequently employed in medical and food preparation facilities than sanitisers in the home.
In this article, we will discuss the top disinfectant companies and manufacturers in the US.
Top Disinfectant Companies And Manufacturers In The US
The top disinfectant companies and manufacturers in the US are
1. Procter & Gamble Co.
It specializes in a wide range of personal health/consumer health, personal care, and hygiene products, which are divided into several categories such as beauty, grooming, health care, fabric & home care, and baby, feminine, and family care. Prior to the sale of Pringles to Kellogg's, the company's product portfolio included food, snacks, and beverages.
Founded in 1837, Procter & Gamble Co. is a multinational company that manufactures consumer and business goods. Disinfectants and other cleaning solutions are provided to the food service, medical, hospitality, pharmaceutical, and other industries through the company's industrial product subsidiary, P&G Professional.
William Procter and James Gamble founded the company in 1837. The Procter & Gamble Company (P&G) is a multinational consumer goods organization with its headquarters in Cincinnati, Ohio. It is one of the top disinfectant companies and manufacturers in the US.
2. Diversey Inc.
Diversey Holdings, Ltd. is a manufacturer of cleaning and hygiene products for the hospitality, healthcare, food and beverage, food service, retail, and facility management industries in the United States.
Chemicals, floor care machines, tools and equipment, technology-based value-added services, food safety services, and water and energy management are also included.
Diversey Inc. was established in 1923 as a maker of speciality chemicals. The business provides a variety of infection control solutions, such as hand sanitisers and surface disinfectants.
The healthcare, hotel, food service, and other sectors are served by Diversey, and this has given it its position as one of the top disinfectant companies and manufacturers in the US.
3. Zep, Inc.
Zep, Inc. was established in 1937 and recently grew by acquiring AFCO in 2017. The business sells wipes, liquid concentrates, and aerosol disinfectants. Zep provides chemicals for degreasing, insect management, and surface maintenance in addition to disinfectants.
Zep, Inc., now an autonomous firm, continued to grow. In 2010, it purchased Waterbury Companies and Amrep, and in 2012, it bought Ecolab's vehicle care section.
A fire in 2014 at an Amrep manufacturing plant in Marietta, Georgia, resurfaced a history of safety and environmental issues at the facility dating back to at least 1989, long before Zep bought the company.
The fire caused no injuries or deaths, and EPA air quality studies revealed that the gases from the fire were not harmful. The Georgia Environmental Protection Division, on the other hand, ruled that a fish death in Sope Creek downstream from the plant was most likely caused by runoff chemicals and firefighting foam.
4. The Clorox Co.
The Clorox Co. is most known for its iconic item, 1Clorox bleach, which debuted in 1913 as industrial cleaning. Disinfectants, sanitisers, and cleaning wipes are just a few of the many cleaning supplies that the business produces for both residential and commercial use.
Some of its top-selling brands include Burt's Bees, Glad, Green Works Cleaning Products, Formula 409, Hidden Valley, and Hidden Valley. 
The public uses Clorox cleaning products at airports, including premium hand soaps and hand sanitiser sprays.
5. Medline Industries Inc.
For hospitals, clinics, and other facilities, Medline industries inc. offers medical supplies. Over 20,000 people are employed by the corporation worldwide, which has operations in over 90 nations. A variety of disinfectants and decontaminants, including disinfectants for use on vital devices, are available from Medline.
6. Spartan Company Incorporation
In 1956, Spartan Company Incorporation was established as a producer of an all-purpose industrial cleanser. The business now sells a variety of chemical cleaning solutions, including shampoos for the body and hair as well as cleaners for glass, wood, and concrete. Spray, liquid, and wipe versions of disinfection products are available from Spartan Chemical.
7. SC Johnson
SC Johnson sells cleaning supplies to both individuals and companies; started in 1886. For use against viruses, fungus, mould, and mildew, quaternary disinfectants are part of the disinfectant product range from SC Johnson Professional.
They are manufacturers of hygiene and industrial cleaning supplies. Products for cleaning floors, textiles, hard surfaces, and toilets are offered. Soaps and sanitisers for skin protection are examples of hygiene items and it is one of the top disinfectant companies and manufacturers in the US.
8. Ecolab. Inc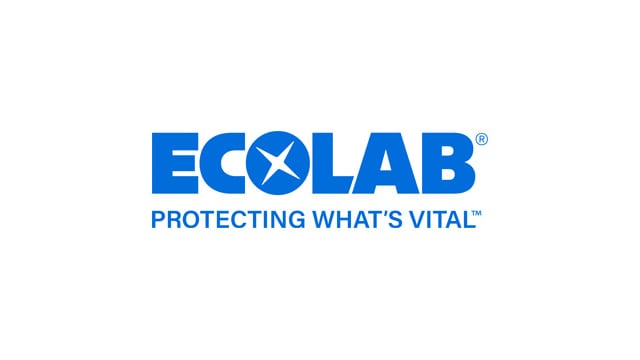 A variety of sectors are served by Ecolab Inc.  Products and services in the areas of energy, water, and sanitation. Ecolab provides a range of disinfectants for various applications, including cleaning athletic equipment and sanitizing hospital surfaces.
They also offer water treatment, pest control, and odour and infection control products and services, making it one of the top disinfectant companies and manufacturers In the US
9. Reckitt Benckiser
Reckitt's brands include the antiseptic Dettol, the analgesic Disprin, the sore throat medicine Strepsils, the hair removal brand Veet, the immune support supplement Airborne, the Australian insecticide brand Mortein, the indigestion remedy Gaviscon, the baby food brand Mead Johnson, the air freshener Air Wick, and others.
An English corporation called Reckitt Benckiser provides solutions for hygiene and health. Lysol-branded aerosol disinfectants are made by the firm. The U.S. headquarters of Reckitt Benckiser are in Parsippany, New Jersey.
10. Evonik Corporation
The German company Evonik Corp. was established in 1847. For a variety of industries, including healthcare, wastewater treatment, animal care, and others, the company provides a variety of disinfectants. The company's U.S. and Canadian business, Evonik North America, is headquartered in Parsippany, New Jersey. It gained its place as one of the top disinfectant companies and manufacturers in the US.
Conclusion:
It is important to use disinfectants on surfaces to kill germs. Clean and disinfect all surfaces that are frequently touched. That is why we have compiled the top disinfectant companies and manufacturers in the US in this article.
Additional resources and citations