A spa resort vacation is a flexible form of escape. It's the ideal way to relax as a couple, have fun with some pals, or have some time to yourself. It's calming, luxurious, and the pinnacle of self-care.
The mere words, though, seem weighted. Spa resorts seem like pricey extravagances. It's also true that certain spa getaways may cost up to $7,000. However, despite the perception that spa holidays are exclusive for the wealthy 1%, there are some reasonably priced choices that you yes, be able to afford, particularly with the assistance of some inexpensive plane tickets.
And that does not imply that the spas are worn out and outdated. These are the kinds of spa getaways that are healing for your body, your mind, and your budget. Furthermore, all of them are accessible from the United States.
Read Also: Top 10 Best Probiotics for Women's Gut Health (2023)
New Life Hiking Spa — Killington, Vermont
New Life Hiking Spa, located in Vermont's Green Mountains, offers more than simply physical training. It offers a comprehensive wellness program that includes nutritious meals, workout classes, guided hikes, and, of course, spa treatments.
The nightly fee includes your lodging, food, entertainment, and massages. Additional spa treatments may be offered at pricing that is far lower than those of the competitors. You'll depart feeling revitalized and revived, with a renewed emphasis on your overall physical well-being.
Gideon Putnam — Saratoga, New York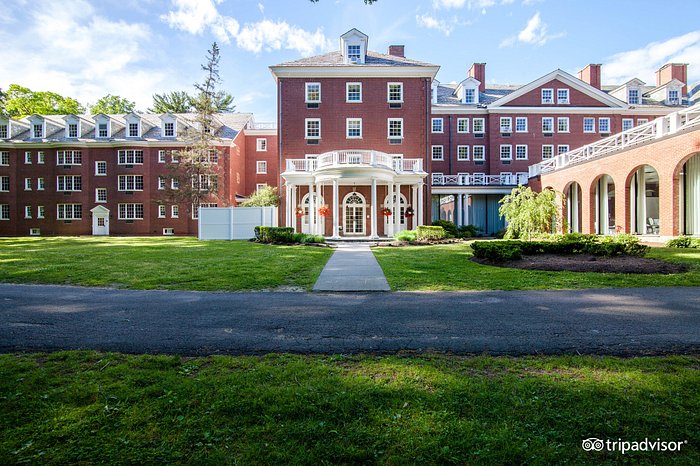 Saratoga's carbonated mineral springs are well-known across the globe. The springs were so well-known that President Franklin D. Roosevelt went there and took action to preserve them. For about $40 per session, Gideon Putnam now provides a hydrotherapy spa experience.
There are also more treatments available, such as massages, skincare, and nail care. While the resort itself (with prices starting at $239 per night) may not be what some might consider reasonable, the spa is, and the experience is opulent. Visitors who schedule their services from Monday through Thursday may visit the spa while staying off-property and save money on their treatments.
Red Mountain Resort — Zion National Park, Utah
Red Mountain Resort's Essential Zion Adventure Retreat offers three meals per day, lodging in a luxurious villa, guided hikes, fitness sessions, and culinary demos for only $340 per night. Spa services start at $25, and many have reduced wait periods to keep costs down.
Where you'll really save money, however, is on the day spa packages. Consider the $130 Body and Soul package, which includes a 50-minute customized massage, a pedicure, and lunch. For only $10 extra, get a facial instead of a massage. With costs so cheap, you may afford to spend many days in the spa while simultaneously admiring Utah's beautiful red rock.
Tennessee Fitness Spa — Waynesboro, Tennessee
The focus of Tennessee Fitness Spa is on helping people transform their lives for the better rather than just relaxing. The seven-day program is all-inclusive and offers an exercise routine, wholesome food, and cosy (but rustic) housing.
The women's quad room, which costs $1,259 per person for the week, offers the greatest value. For a total-body wellness experience, you'll meet with nutritionists and put a strong emphasis on exercise. Aqua, indoor cycling, Pilates, body toning, aerobics, weight training, yoga, wallyball, and other activities are among the classes offered. Additionally, haircuts are just $15 and massages start at only $50 for those wanting a real spa-like experience.
Art of Living Retreat Center — Boone, North Carolina
The weekend sessions at the Ayurveda-focused Art of Living Retreat Center start at only $350 per person and include meals and housing. You may get expert advice from teachers who can help you cope with a variety of problems, such as gut health, weight reduction, and discomfort. Together, spa services, diet, and herbal supplements promote whole-body recovery. There are many different detox alternatives, and they are all doable.
Mountain Magnolia Inn — Hot Springs, North Carolina
In the mountains of western North Carolina, the charming and historic Mountain Magnolia Inn provides cheap lodging as well as spa facilities. The packages are where you can truly save because each room has its own name and atmosphere. The Relaxation and Healing Package is a wise choice.
Each morning, a complete gourmet breakfast is served, in addition to a one-hour massage for two, a three-course supper in front of a fireplace, and an hour spent soaking in the hot mineral springs. Couples may enjoy a weekend at the spa for only $323.
Ojo Caliente Mineral Springs Resort & Spa — Ojo Caliente, New Mexico
The Ojo Caliente Mineral Springs Resort & Spa, which is an hour's drive from Santa Fe, has mineral springs and a mud pool that are both available year-round. From Monday through Thursday, visitors may use the hot spring pools, sauna, steam room, and mud bath for only $18 per day.
After dusk, costs also decrease. All-inclusive packages begin at $448, while a la carte options start at $265. The all-inclusive package includes meals, lodging, a resort credit, yoga, meditation, exercise, gardening, and other activities, including playing with puppies! The cost of a 50-minute massage starts at only $109, and the cost of a facial is $69 as well.
A refreshed mind and body are difficult to put a price on, but if you must, it may as well be reasonable. You'll be able to relax much more knowing that you're getting the most for your money, after all.
Ojo Caliente Mineral Springs Resort & Spa
The Ojo 1Caliente Mineral Springs Resort & Spa, an hour's drive from Santa Fe, offers year-round access to natural hot springs that are teeming with mineral water. There are a number of pools to choose from, with temperatures ranging from 98 to 105 F.
The major draw is the mud pool, which has a mud fountain. Before washing, visitors are urged to "bake" in the mud. For $45 on Mondays through Thursdays and $65 on weekends and holidays, visitors may buy a day soaking ticket that gives them access to the public hot baths and saltwater swimming pool from 10 am to 10 pm every day.
Mount Bohemia Nordic Spa
Nordic spas use hot and cold water exposure, followed by a time of rest, to revitalize your body and mind. At a ski resort, the Mount Bohemia Nordic Spa has an outdoor hot pool, a Finnish sauna, the biggest outdoor hot tub in Michigan's Upper Peninsula, and a eucalyptus steam room.
It is advised that visitors spend fifteen minutes in a heated area, five to thirty seconds in the cool pool and Nordic Waterfall, and ten to fifteen minutes at the Log Cabin Bar or outdoor fire pit. Along with beverages, the Log Cabin Bar also provides wood-fired pizza. A winter season ticket is just $49, while a day pass is $20.
Chena Hot Springs Resort
A top-notch location featuring a 2hot springs rock lake, hot tubs, a heated indoor saltwater pool, and spa services is the Chena Hot Springs Resort near Fairbanks, Alaska. The use of the locker room and shower facilities are included in the $15 per adult Pool House & Hot Spring Day Pass.
All year long, the hot springs are heated to an average temperature of 106 F. Bonus? You could be fortunate and see the Northern Lights since they are renowned for their Aurora watching.
Conclusion 
These spas around the United States are proof that a day at the spa need not be prohibitively expensive. The following spa activities may be easily and inexpensively added to any holiday plan, from sensory deprivation chambers to healing mineral waters. What could be better than some Jan?
Additional resources and citations
1

Caliente Mineral Springs Resort & Spa

2

hot springs rock lake