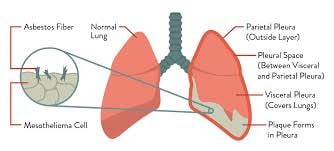 American Cancer Society, Inc.
American Lung Association
National Cancer Institute
PMP Pals' Network
Canadian Cancer Society
Cancer Care, Inc.
Mesothelioma Applied Research Foundation, Inc.
Rare Cancer Alliance
Genetic and Rare Diseases (GARD) Information Center
Asbestos Disease Awareness Organization
Friends of Cancer Research
Cancer.Net
Cancer Support Community
Nigerian Cancer Society
Society of Oncology and Cancer Research of Nigeria (SOCRON)
Useful Cancer Links
For a Complete Report of Mesothelioma cancer links
© All rights reserved healthsoothe.com. No part of this health information may be reproduced by any means without permission in writing from the publisher. Copyright 2004, 2006, 2014 National Organization for Rare Disorders, Inc.