One of the reasons there is abundance in the population of medical students in Nigerian universities is because of the attractive doctors' salary in Nigeria. Although the medical profession is one of high prestige, it is not as lucrative and financially rewarding as it used to be; however, it is still one of the best paying professions in Nigeria.
Doctors' salary in Nigeria vary, depending on the level of experience of the doctors, the hospitals they work – federal, state, or private hospitals – and the structure that determines the salary they get – CONMESS for medical doctors that work in hospitals and CONAUSS for medical doctors in the academic settings. Generally, medical doctors in government-owned hospitals are better paid than those in private hospitals, with some exceptions.
In this article, you will know how much doctors earn based on their level of education, experience, and the sector of they work with. You will also have information on how well-off medical doctors are even while still gathering experience in the profession, compared to other graduates in other disciplines.
 Doctors and Their Importance – Overview
In every nation of the world, the importance of doctors cannot be contested. We were rudely reminded of this during the recent COVID-19 pandemic, and despite the numerous medical doctors that higher institutions pour into the labor market, we didn't have enough of them to handle the medical needs of the masses.
It is no surprise that many undergraduates lobby to get into the faculties and colleges of medicine across the country. While some have no idea what the salary structure or enormity is like in the profession, they love the idea of being a medical doctor; the prestige that comes with helping people regain and maintain their health. Although that is excellent, it may better motivate medical undergraduates if they know how much they stand to earn monthly immediately they begin to offer their services as medical officers.
There aren't enough medical officers in Nigeria and even though it is not the most lucrative profession, it is one of the most lucrative, and you are almost guaranteed a job – a well-paying one – on introduction to the labor market.
Related Article: What is the Average Cardio-thoracic Surgeon Salary in Nigeria?
Doctors' Salary in Nigeria in Detail
The truth is that not all medical doctors are big earners. There are those who have a take-home of close to a million naira (some earn more) on a monthly basis, and there are those who settle for a measly salary that is above minimum wage. Generally, it boils down to each doctor's specialization and the demand and scarcity there is for the field of medicine. Also, the years of experience, and the institution they work for come into play.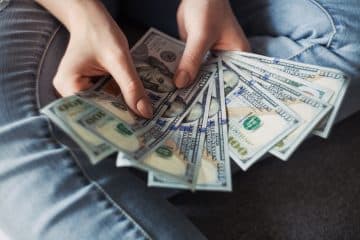 Let's see how well doctors earn beginning from their housemanship till they become consultants.
Doctors' Housemanship Salary in Nigeria
Housemanship is the one-year compulsory service every graduating doctor has to partake in. it is the first stage of a medical doctor's introduction to the public. They learn on the job at this stage and render their medical services to the public by applying their knowledge from school in real life and real time. However, they are still under the tutelage of experienced doctors in the same hospital as they are.
Different hospitals pay house officers (that's what medical doctors on housemanship are called) differently. Generally, their salaries range between N150,000 to N200,000 but it is usually higher in Federal and teaching hospitals and lowest in some private hospitals.
Considering the inadequate numbers of government-owned hospitals in Nigeria, there are limited slots for house officers in these hospitals, hence their settlement for doing housemanship in hospitals with lower pay. Some hospitals of choice among medical doctors have to subject prospective house officers to written tests in order to select their preferred candidates.
Doctors' Salary During NYSC in Nigeria
The one-year compulsory Nation Youth Service scheme in Nigeria does not exempt doctors, despite their one-year housemanship program. Medical doctors are posted to different hospitals where their services are needed and they get paid the same way other corp members are paid.
However, they usually get stipend from their assigned hospitals, where they can get as high as N150,000 monthly, depending on the hospital they are posted to. Highest salary payment for medical doctors on NYSC is usually recorded in Federal and Teaching Hospitals. Some medical doctors prefer to work their National Youth Service placement to the same hospital they did their housemanship.
Salary in state hospitals and some private hospitals can be about N50,000. However, some medical doctors get no stipend from hospitals or clinics, especially if they are posted to rural areas where they are attached to clinics.
Doctors' Salary Post-NYSC in Nigeria
Life after NYSC for medical doctors in Nigeria is subject to where they get employment. Some are employed as medical officers in government-owned hospitals – federal or state – while others are employed in the private hospitals. Other medical doctors may opt for the academic environment.
As federal government employees, medical doctors' salary in Nigeria range between N220,000 to N265,000. Some state government-owned hospitals also pay as high as this because the same salary structure (Consolidated Medical Salary structure, CONMESS) binds them even though there are some differences.
Resident doctors earn about N120,000 to N250,000 in private hospitals, and that depends on the size of the hospital. However, junior resident doctors earn as much as N280,000 in government hospitals. As their experience increases, their salary also increases.
Consultants come to earn between N650,000 to N900,000, monthly, while specialists can earn as high as N1.2m monthly.
Related Article: Average Physiotherapist's Salary in Nigeria
Conclusion
Doctors are an important part of the society and they deserve to be well paid. They are already better than their counterparts in other fields, such as education. However, they can be paid better, especially the medical doctors posted to the rural areas during their NYSC service year.
Doctors' salary in Nigeria is fat enough to live comfortably in Nigeria, however, the issue of delayed salary payments should be resolved to prevent further doctors' strikes that the masses have to suffer.