In Nigeria, barrenness or the inability to bear children by a couple is a serious issue because of the fact that the African society places a lot of importance on children and parenting. Therefore, any couple that doesn't have children will do anything g in their power to get.
Well, for people who have the money, there seems to be a hope for you guys with IVF, In Vitro Fertilization (IVF), they use assisted reproduction technology (ART), in aiding fertilization outside of the body using "test-tubes. It's basically taking the sperm from a man and the woman's egg cells and fertilising them outside of the woman's body.
If the procedure is successful, as it mostly is, the woman who is having child issues can have a good shot at becoming a mother. In 1978, in the United Kingdom, Louise Brown became the first child in the world to be born via IVF.
This is a good procedure for helping couples with conception issues, so today in this article, am going to be telling you all you need to know about IVF, including the cost of IVF in Nigeria.
Cost of IVF in Nigeria
The cost of IVF in Nigeria isn't fixed as the cost of IUVF in Nigeria depends on many factors but the cost usually ranges from N600, 000 to N1, 900,000.  This price could be more or less depending on the centre and the treatment plan used for the patient.
Patients often wonder if they can pay the cost of IVF in Nigeria in instalments rather than paying all at once. Well, in some hospitals and circumstances, you may be allowed to pay 50 to 75% of the whole cost before the treatment begins. Then you can pay the balance when the treatment is completed.
Now, the cost of IVF in Nigeria is heavily dependent on some factors, and you can't get an informed article on the cost of IVF in Nigeria if you do not know these factors.
They are:
Age
Generally, the younger the couples are, the higher the success rate of the IVF. This means it is quite expensive if you are trying to have a child with IVF as an older couple.
Generally, for couples below the age of 35, the IVF success rate is between 40 to 45%. For couples between 35 to 39 years, the success rates are between 30 to 35%. However, for couples older than 40 years, the IVF success rate is around 10% or even less, so I wouldn't advise you to go through the whole stress of researching and knowing the cost of IVF in Nigeria if you are a much older duo.
Number of cycles
Another very important factor to consider when weighing the cost of IVF in Nigeria is the number of cycles, For example, at Nordica, which is the best hospital for IVF in Nigeria, the cost ranges from N870, 000 to N1, 760, 000 depending on the number of cycles. Below is an overview of the cost of the IVF in Nigeria gotten from Nordica;
A Single Cycle package costs N870,000
A Two-cycle package costs N1,260,000
A Three Cycle package costs N1,760,000
Involvement of egg donor or surrogate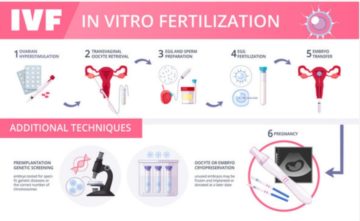 This is a very important step when considering the cost of IVF in Nigeria, your eggs(woman) will be assessed and if found viable, then you won't have to pay all fees involving a donor, such as assessment and drugs, all these fees greatly inverse the cost of IVF in Nigeria greatly.
If you are planning to carry the pregnancy yourself without a surrogate, you would pay less for the IVF procedure because all fees attached to involving a surrogate for the procedure.
Known or unknown donor
A very important aspect to consider about the cost of IVF in Nigeria is the sperm donor. If you happen to know the donor, then your IVF costs will be slightly less than what you will pay if an unknown donor was involved. Below is a comparison of the cost of IVF in Nigeria between Known donor and unknown donor.
| | | |
| --- | --- | --- |
| The Number of Cycles | Known Donor | Unknown Donor |
| A Single cycle | N2.20m | N2.32m |
| Two cycles | N3.65m | N3.86m |
| Three cycles | N5.20m | N5.41m |
| Subsequent cycles | N2.05m | N2.21m |
So you see how important the donor is to the total cost of IVF in Nigeria
The Cost of drugs
Another aspect of the cost of IVF in Nigeria is the cost of the drugs and supplements being used. These drugs can cost up to N200, 000 or even much more and add a whole of additional cost to the cost of IVF in Nigeria.
Most of these drugs are prescription drugs and supplements, which can cost can cost as much as N500, 000, if a surrogate is being used, the drugs for both the surrogate and the donor could cost well over N1, 000,000 in price.
Embryo freezing
Another aspect of treatment that can increase the cost of IVF treatment in Nigeria is the cost of embryo freezing. The reason why embryo freezing is done is to provide a back up for the patient if the initial fresh embryo fails to result in pregnancy. If this happens, then the woman can easily fall back on her stored embryo at little or no cost instead of starting all over again for a new IVF.
Legal fees
Now, legal fees are a must if you are considering a surrogate mother. This fee is part of what is paid prior to commencing your IVF treatment, this fee could cost up to N150, 000, and plays a key part in the overall cost of IVF in Nigeria. It is a very important fee to pay.
Can something be done about the Cost?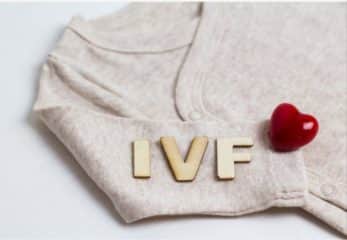 It is very important to know that the cost of treatment is generally specific to individuals so you cannot really give a clear estimate of the cost.
However, a fun tip to know is that the cost of IVF in Nigeria in teaching hospitals is much lower than that of private hospitals. For example, the cost of one cycle in any of the teaching hospitals in Nigeria is between N400,000 and N600,000 which is about half the price of what you'll get at any of the private IVF centers thereby making the cost of IVF in Nigeria very low for you.
Hospitals Where IVF is done
Am going to give you a list of the best places you can get your IVF done. These places make it worth the cost of IVF in Nigeria:
Nordica
University of Benin Teaching Hospital
Lagos University Teaching Hospital
National Hospital, Abuja
Lagos State University Teaching Hospital
University of Ilorin Teaching Hospital.