Do you occasionally find yourself admiring the haircuts of celebrities?
Be honest.
Celebrities, whether you like them or not, always appear to have the best haircuts that drive the hottest trends and look amazing all the time.
Some people may ask, how come celebrities all seem to have a full head of lush hair, and a lot of us don't?
That's because a lot of celebrities wear toupees or hairpieces. Unlike hair transplants, hairpieces can be made into any desired look, as they can be made with any hair density. Especially for ageing celebrities whose hairlines are continuously retreating, hairpieces or toupees are so far the ideal way to achieve all sorts of celebrity hairdos.
Even if you are not suffering from hair loss, you can still wear a hairpiece to bring your dream celebrity's haircut to reality.
Your stylist may have a role to play here. Bring a picture of your favourite celebrity haircut and a quality hairpiece with you the next time you go to the hairdresser, get the stylist to put on the hairpiece for you, and be determined to look famous when you leave the place.
We have the Top 5 Celebrity Hairdos Achievable with Hairpieces but Your stylist will be better able to decide the exact haircut you want and whether you can achieve it with the help of the hairpiece.
So keep an eye out the next time you're at the movies to see if there's a celebrity with hair you like!
Here are a few of our picks for the best celebrity haircuts for men to help you achieve the look you need to feel famous.
1. David Beckham's haircut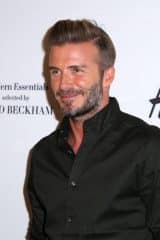 David Beckham is a legend in the hair world, on top of being well-known for his soccer prowess and marriage to a Spice Girl.
He always has great hair and he always manages to look put together without trying.
The style David Beckham rocks is textured and slicked back to keep it looking polished but a little bit rough around the edges.
You know what? David Beckham is a hairpiece user himself.
After you put your hairpiece on, ask your hairdresser for a fade with a pompadour if you want to own the David Beckham hairdo.
As a result, you will have long hair on top and short hair on the sides.
This look is fantastic because it requires little effort or product.
Beckham just adopted the buzz cut, so if you believe you can pull it off like Beckham, just go for it.
For Beckham's buzz cut with fading sides, a medium-light density hairpiece will do more than enough, making your hair look identical to Beckham's. We recommend the HS1 Thin Skin Hair System or the SUNNY Full Swiss Lace Hair System.
2. Tom Hardy's haircut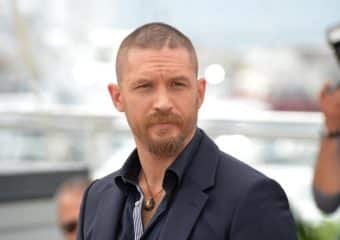 Tom Hardy's buzz cut has been super short lately, which has made the audience crazy.
This is perhaps one of the simplest hairstyles to maintain because it doesn't require daily styling.
However, it does necessitate frequent buzz cuts to maintain the proper length.
Tom Hardy has improved the standard buzz cut by adding a dramatic side part that was created with a razor.
The risky move appeals to us, and you might too.
He has a high undercut on the edges of his hair, which complements his well-groomed beard well.
 ICON monofilament toupee with fairly short hair tied to the base in double-split knots, and a light hair density, simple and practical, is ideal for this look.
3. Neymar's haircut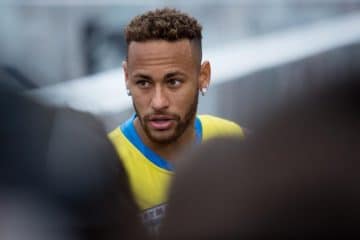 Neymar, like Beckham, rose to fame for his top-notch soccer skills.
But somewhere along the line, his hair caught our interest, and now we can't look away.
Many people want Neymar's haircut to seem more like him because he is currently the highest-paid football player in the world.
He's had several different hairdos throughout the years, including a mohawk, bleach-blonde locks, and much anything in between.
His more natural style appears to be his preferred and most popular one.
Neymar has returned to his natural curls after saying goodbye to the platinum look.
But he needed to give the curls some character, so he went with faded stripes and short-cropped curls.
This clean look gives off a polished appearance without requiring too much effort.
Our N6 Afro Man Weave Unit or HS1 AFRO is all set to go with the perfect-looking African curls.
4. Ryan Gosling's haircut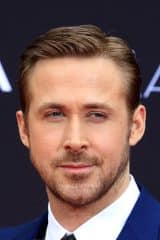 There are many things about Ryan Gosling that are admirable, including his acting, comedy, musical abilities, and, of course, his haircut.
The Ryan Gosling hairstyle is something that other people can easily replicate and is always flawlessly sleek and sophisticated.
Gosling wears dirty blonde hair more subtly and effectively than anyone else we know.
The actor frequently wears a side-part comb-over with different textures depending on how he feels.
By asking for a side-part comb-over, your stylist or barber can help you achieve this stunning appearance.
After that, all you'll need is a small amount of wax or pomade to form and maintain your part.
For this short slick back quiff, we again recommend the Sunny Full Swiss Lace Hair System.
With adequate length on the top and the sides, your stylist can cut it into any quiff.
https://www.newtimeshair.com/sunny-full-swiss-lace-hair-system-wholesale/
5. Julian Edelman's haircut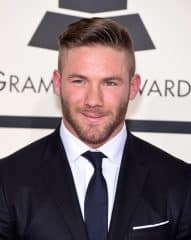 When this guy's hair does get a chance to shine in the spotlight, even though he spends a lot of time putting it inside a helmet, it always looks amazing.
Listed below are instructions on how to achieve the Julian Edelman haircut.
Edelman's appearance, a comb-over fade, is enhanced by the way his beard matches it.
This look can still be sharp and tidy while retaining the perfect amount of ruggedness.
Additionally, this style can be fairly adaptable. You can decide on using as much or as little wax or pomade, depending on how you feel.
You can twirl it for a more carefree attitude or smooth it back for an elegant appearance.
HS7 Full French Lace Hair System can well cover the major part of the crown and join seamlessly with the sides.
https://www.newtimeshair.com/hs7-full-lace-mens-hair-piece-wholesale-realistic-hairline/
Read Also: Top Hairstyling Tips For When You Lose Your Hair
Final words
You can have the celebrities' haircuts even if you don't have their wealth, fame, or physical characteristics.
Using the Clipped app makes it simple to achieve your favourite celebrity's appearance or any other haircut concept.
Simply browse the best celebrity picks for you or uploads an image of the look you want.
By doing this, your stylist will be prepared for your appointment when you arrive and will be aware of the desired look.
They will have more time to research your style and make sure you get the celebrity haircut of your dreams.
If you don't have abundant hair, always keep in mind: with the help of hairpieces or toupees, you can choose any hair density and have it styled into any celebrities look you want.
Before you start looking for a new hairstyle, make sure that you know what haircut works best for your face shape. For help, check out our site: www.newtimeshair.com to find your favourite hairpiece for your dream celebrity haircut.