Homecare refers to medical treatments that don't require hospitalization. It's more common with patients with long-term illnesses needing assisted support. Because many patients prefer home-based care to hospitalized services, homecare has become one of the fastest-growing businesses in healthcare to date.
As an entrepreneur, investing in an industry that offers immediate returns is one of the most intelligent decisions you can make. A homecare business does not only boast of high growth potential but also promises job satisfaction from providing a much-needed service. If you're looking into starting such a business soon, here are some tips to consider.
1. Draft A Business Plan
Like every venture, it's essential to draft a business plan for your home care services, which stipulates the structure and protocols of the company. As a blueprint, it should cover significant aspects of the business like the vision, mission, policies, team member information, competitor analysis, financial projections, feasibility analysis, marketing plan, and operational logistics.
It acts as a standard that you can refer to for every decision you make in the future. It helps you check whether your milestones align with the goals and whether your business is progressing exponentially. Generally, detailed planning sets you up for success.
2. Utilize Technology
With the growing demand for home-based care and increased complexities in management, you can significantly cut your operational costs and streamline business operations by using a home care agency software. Primarily, it helps in billing, scheduling, recruiting, and training your staff. Other functions of homecare software include:
Managing bookings
Analyzing financial performance
Keeping caregivers, clients, and families connected through reliable communication channels
Optimizing patient care with predictive analytics
Reminding patients to take medications
Remote monitoring of patient conditions
It would help if you kept in mind that an ideal homecare software complies with government regulations on the security of protected health information and other similar guidelines. The features vary significantly from one software to another. Thus, it's best to analyze each critically and choose one that meets your business needs.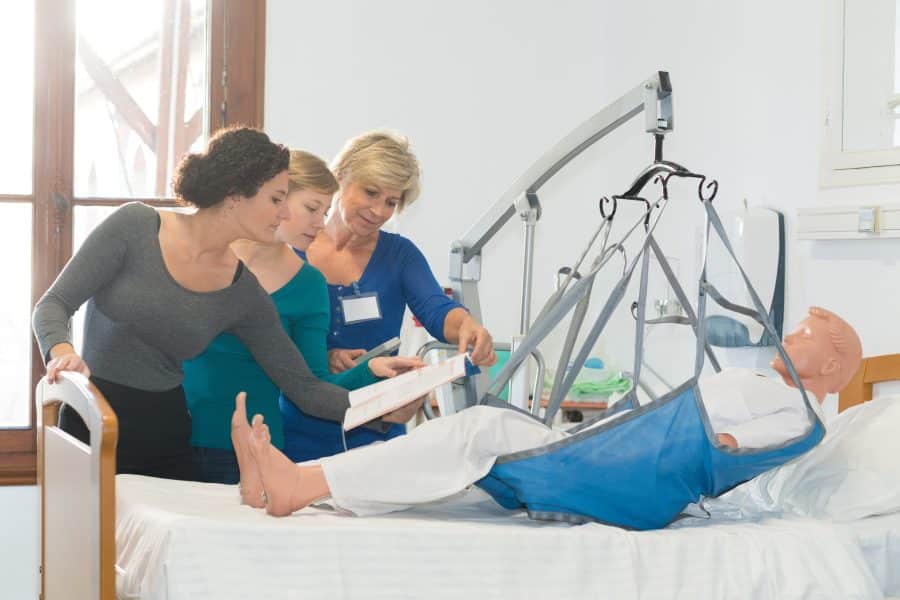 3. Market Your Venture
Clients will only know of your business if you market it. Given the number of competitors venturing into home-based care, you should outsmart them through an effective marketing plan.
You should leverage the power of digital marketing, as it has been proven to build client bases rapidly. You can take advantage of people's virtual engagement by creating a solid online presence.
4. Maintain Client Focus
Many clients prefer home-based treatment because it is more cost-effective 1https://www.healthline.com/health-news/being-treated-at-home-can-help-people-save-money-and-heal-faster and has flexible terms, giving them higher control over their recovery. As an entrepreneur, you must keep these consumer needs in mind while analyzing their pain points to keep them satisfied. You must offer exemplary services and ensure your caregivers are experts at what they do. Consequently, you can ascertain a thriving homecare business.
You can specialize in specific medical conditions to have a competitive edge. Over time, you can develop your agency's expertise, which can amass a broad client base in due time.
Don't be tempted to lower your standards to cover more patients, which could lead to dissatisfied clients in the long run. The last thing you'd want is to have clients ditching your agency for your competitors.
5. Employ Qualified Personnel
Caregivers are the backbone of your business. Not only are they the source of your service but they also interact with the clients on behalf of the company. Hence, they should have relevant skills and qualifications to provide all the essential services.
You should train your caregivers in using equipment and technology you incorporate into the business. For instance, if you're using telehealth services like video therapy sessions for your treatment services, you should train them on how to host the meetings. If they use any medical equipment during their routines, it's best if they acquire the right skills to operate them. Untrained personnel could mishandle the patients, resulting in further injuries, which isn't good for business.
Remember, the business's reputation depends on the services of the caregivers. As such, it's essential to hire those who can meet the stipulated standards. Be thorough through the hiring process, from recruitment to onboarding. Additionally, you can strategize on training your employees often. It helps in polishing their skills hence perfecting their service delivery.
6. Adhere To State Requirements
Clients consider credibility when selecting home care services. Hence, they often evaluate if you're licensed to offer such services. It is, therefore, essential to secure a license so they can authenticate the validity of your agency and the services you provide.
Besides licensing, it helps to have relevant certifications for the organization as a whole as well as for your caregivers. Certifications prove you're an expert in a specific niche, encouraging clients to work with your company. Also, aim to earn a couple of industry awards to convince customers about the quality of your services.
Conclusion
Building a successful homecare business takes preparation and careful planning. Like every other business, following the rules of thumb is essential. For instance, acquiring legal documents to operate and run the company helps you avoid rubbing shoulders with the law. You should also incorporate recent industry trends, like homecare software and online marketing strategies. Most importantly, keep your clients at the heart of your enterprise to ensure longevity in the industry.
Additional resources and citations
1

https://www.healthline.com/health-news/being-treated-at-home-can-help-people-save-money-and-heal-faster