Showing appreciation can come in many forms. But actions speak louder than words, and healthcare workers have earned our admiration by risking their lives on the frontlines of the COVID-19 pandemic. Here are some ways you can show your appreciation for healthcare workers. From complimenting their on-trend scrub dress to making a donation to a charity that supports healthcare workers, these thoughtful ideas are sure to let them know just how grateful you are.
1. Make a donation to a charity that supports healthcare workers.
If you're fortunate enough to have a little left over each month, think about donating some of it to a healthcare worker fund or charity, specifically one that helps with mental health support.
This acts as a two-fold way to show your appreciation. First, it supports not only the physical health of healthcare workers. But it also helps their mental well-being — something that's often overlooked. One excellent option is Project Hope, which holds mental health and resilience training courses for healthcare workers to help them cope with the demands of their job.
2. Say thank you with a handwritten note.
In an increasingly digitized world, there's something special about receiving a handwritten letter or note. Take the time to write a few sentences expressing gratitude to a healthcare worker in your life — it'll mean the world to them. You can push it further by getting your child's class, co-workers or family involved and writing a group thank-you note. And if your letter turns into a poster, there's no problem with that either!
3. Buy them a meal.
One simple way to show your appreciation is to buy a healthcare worker a meal, whether it's through delivery or pick-up. It doesn't have to be anything fancy, but the gesture will be appreciated. If you're worried about not meeting dietary requirements or are unsure about allergies, a gift card is still a great option and will allow them to choose what they want.
4. Send a care package to a healthcare worker you know.
If you're fortunate enough to have a healthcare hero in your life, you probably also see how hard they work and how little time they have for themselves. A care package is a great way to show you're thinking of them and appreciate all they do. Fill it with things they love, like their favorite snacks, a new book to read or something they need like hand lotion or comfortable women's joggers scrubs. Since you know them personally, you can customize this to be as unique as they are.
5. Stay positive and polite in all your interactions.
Healthcare workers are under stress and pressure like never before. They're dealing with long hours, the threat of infection and the heartbreak of losing patients. So be patient and understanding with them when you do have to interact — a little kindness can go a long way.
You can do this by remaining patient and keeping your cool so you don't force them into a situation where they're feeling defensive. You can also take it a step further and pay them a compliment, whether for the fantastic care they've given you or a friend or simply for their great bedside manner or fun and fashionable scrubs. Go out of your way to make them smile, and you'll do your part to show appreciation.
6. Advocate for better working conditions and pay.
One of the best ways to support healthcare workers is by advocating for better working conditions and pay. This includes pushing for paid sick days, lobbying for better health insurance and fighting for higher wages. All these things would make a big difference in the lives of healthcare workers and show that you truly appreciate all they do.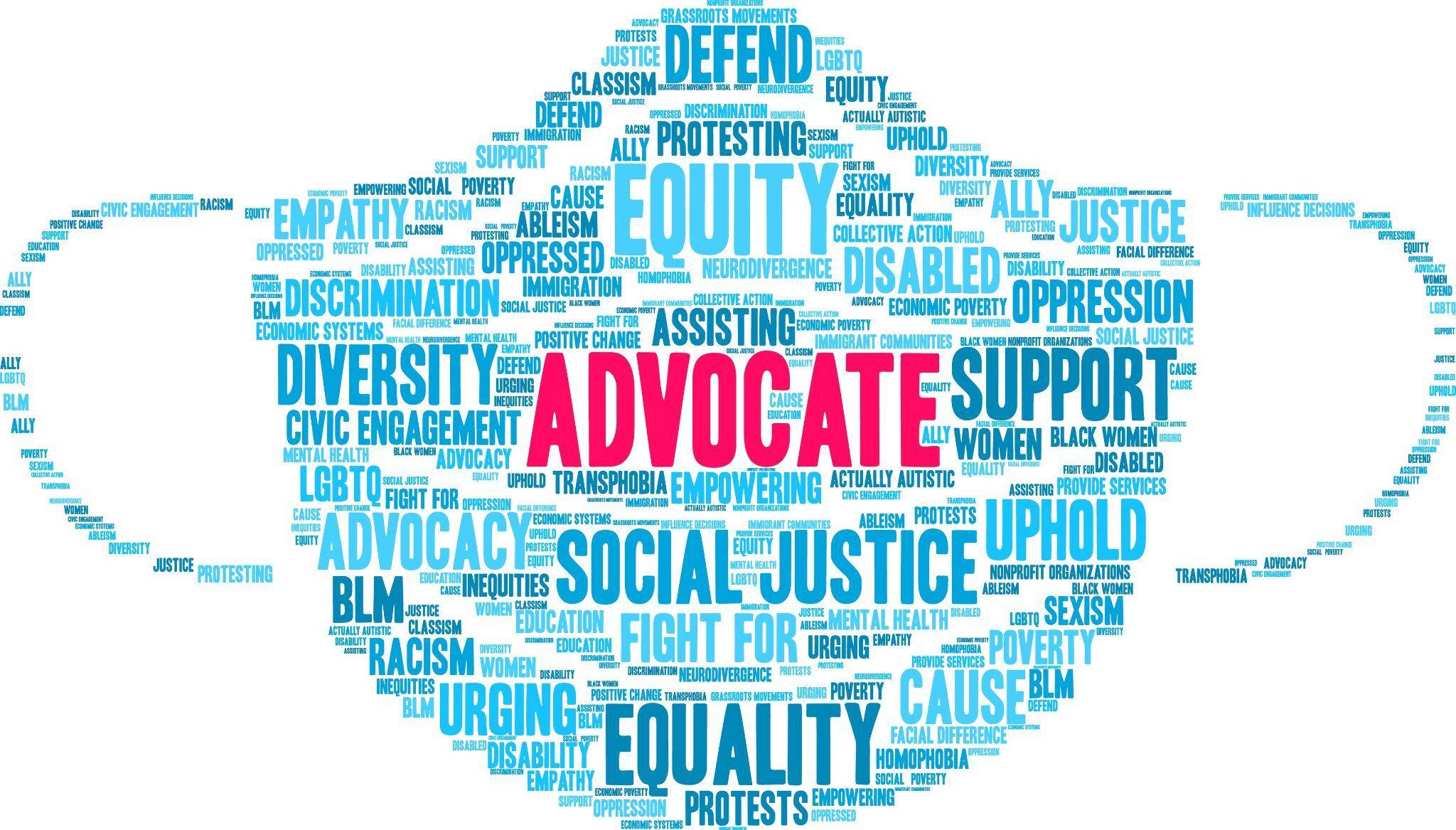 Source: arloo/Shutterstock.com
You can do this by educating yourself about who to vote for and learning more about the issues. Then, you can have informed conversations with others about why these things are essential. You can also donate to organizations like National Nurses United, which are fighting for better conditions for healthcare workers.
7. Educate yourself and others about how to keep them safe.
One of the best ways to show appreciation for healthcare workers is to ensure you're doing everything you can to keep them safe. This means staying up to date on the latest information about the viruses and diseases, their spread and the best prevention methods. It also means being vigilant about your health and taking steps to avoid getting sick so you don't put them at risk. You can also help by educating others about these things and sharing accurate information.
In today's world, social media is a powerful way to show your support for healthcare workers. You can do this by sharing positive messages and stories about them, as well as articles and information that highlight the issues they're facing. You can also use social media to help lobby for better working conditions and pay or to educate others about how to keep them safe. Find the trending hashtags, like #ThankYouHealthcareWorkers, and join the conversation.
9. Say thank you every chance you get.
Finally, one of the simplest — but most important — things you can do is simply say thank you. Whether it's a big gesture or a small act of kindness, healthcare workers will appreciate your appreciation. So make sure to take the time to say thank you every chance you get!
Appreciation Is Important
Healthcare workers sacrifice so much of themselves — body, mind and soul — to the care and well-being of others. They work long hours, often in difficult and dangerous conditions. They see things that no one should have to see. They deal with the heartbreak of losing patients. And yet they keep doing it, day after day. So it's important that we take the time to appreciate all they do for us.
Showing them our appreciation is one way to thank them for their dedication, hard work and selflessness. It's also a way to let them know that we're fighting for them and that we'll continue to fight until they get the recognition, pay, mental health support and working conditions they deserve.
Thank you, healthcare workers, from the bottom of our hearts. We appreciate everything you do!