When your loved one gets diagnosed with dementia, it can be difficult for you to cope. Although the person with dementia faces the effects of the illness, their loved ones also see changes in their lives. Caring for someone living with dementia can be overwhelming yet rewarding.
If it's your first time helping an individual with dementia, you may need some guidance. When you're on this emotional journey with your loved one, here are some ways you can show support.
Introduce the Idea of Memory Care Home
Even if you want to spend all your time taking care of your family member or friend, managing the time and resources might be challenging. Discussing the idea of moving into a dementia care home such as Sagecare will provide you with peace of mind and the person with dementia a loving home.
Moving into a specialized care home staffed with trained nurses and care specialists will allow the person to be a part of a big family. With high levels of personalized care and memory-care-based activities, your loved one can age peacefully in the environment with other seniors. If they are in the early stages of dementia, where they can understand what's right for them, you must discuss it with them before making any final decision.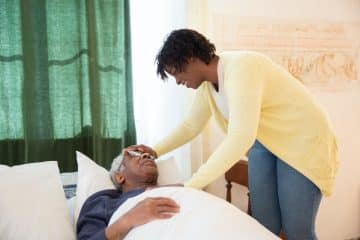 Educate Yourself About the Types of Dementia
You may not know a lot about dementia. But, after your loved one's diagnosis, it is crucial to educate yourself about the disease and its many forms, along with its symptoms. There are many different types of dementia, many of which have distinct symptoms. If you aren't aware of the types, it can be challenging to help your loved one adequately.
Teaching yourself about dementia, whether through resources online or by talking to doctors, are both effective methods. The more you know, the more you can help.
Streamline Their Daily Activity Process
If your loved one with dementia lives alone, it can be extra tough to manage their daily activities. Help them out by creating a to-do list with timings for things they have to do. It could include their meal, medicine, and bath times.
You might have a caregiver attending your loved one, who may also need a detailed checklist to provide sufficient care. In addition, you can include a list of emergency contacts to ensure they feel safe and supported at all times.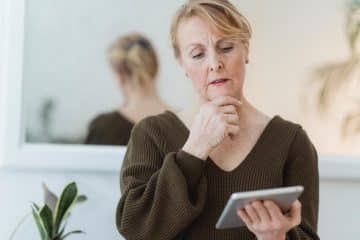 Be Patient When Communicating with Them
Many different types of dementia affect an individual's ability to communicate. Multiple factors affect their communication skills, whether it's due to their memory loss or weakened cognitive function. Your loved one might be struggling to tell you a story, but they're not purposely having a hard time. Some portions of their brain are not functioning like they used to before the diagnosis.
If you've had a rough day or aren't in the best mood, it might be difficult for you to stay calm. However, you must remember your loved one's situation and patiently talk to them. Communicating gently with them will show them that they have your support.
Dealing with dementia is extremely difficult for the individual living with it. However, a loved one's support and care can make the journey simpler.