Bariatric treatments are in high demand as population rates of obesity increase, and healthcare centers need the right equipment to adequately care for their patients. People who are overweight or obese should be medically treated, not only assisted to lose weight. They need to be informed about the numerous health problems that come with obesity. Obese patients also require special equipment to feel safe and have easy lives in the comfort of their homes.
Bariatric beds are a special type of beds that are meant to accommodate obese people safely and comfortably in health centers, hospitals, and at home. They are bigger, longer, and heavier than traditional hospital beds. To fulfill patient needs, bariatric beds are available in a range of styles, sizes, and shapes. When selecting equipment to fit the needs of the patients, safety and quality of care, practicality, and comfort are top objectives.
Capacity in terms of size and weight
When picking a hospital bariatric bed for a loved one, maximum weight capacity is one of the most crucial factors to consider. If the bed structure fails to hold the patient owing to excessive weight, serious injuries can occur. Choose the proper heavy-duty bed based on the patient's weight to avoid any unwanted experiences with bed frames.
Most bariatric beds can support people up to 750 pounds and have a width of up to 48 inches. They're perfect for accommodating larger and heavier people. Because of the high total weight capacity and extra width, family members may be able to relax together in the bed if they want to.
Power features
Fully electric and semi-electric bariatric beds for home use are available on the market. These beds with power features provide further assistance for the patient. Because most of the functions can be accessed with the push of a button, this feature allows caregivers to navigate the bed effortlessly and without difficulty.
A fully electric bariatric bed can be modified, whilst a semi-electric bed can have the vertical ends of the bed adjusted with just one click of a button. These beds are on the expensive side, but the cost isn't to be compromised when it comes to health.
Side rail option
To safeguard loved ones from damage caused by seizures, full-length side rails with cushions can be employed. They also keep patients from slipping out of bed. When loved ones are relocated on the bed, grips and side rails provide support and allow them to have controls within arm's length.
As patients get in and out of bed, rails also provide help with stability. To avoid accidents, side rails must be properly fastened to the bed frame. It's best to get the assistance of a professional when putting the bed together to fasten everything as tight as possible.
Movement of the Bed Frame
Many hospital bed frameworks are fixed in height, and others can be modified to different heights as necessary. It's possible that the bed frame needs to be changed to the optimal elevation for family members to get in and out of bed, as well as a different level for carers to provide aid.
If a firm mattress is put alongside the bed, the bed frame motion is beneficial for loved ones who may roll out or try to get out of bed before looking for assistance. It can also assist carers in reducing the amount of work required while lifting loved ones in position for eating.
Options for Headboards and Footboards
Bariatric bed heads and footboards come in a range of designs and finishes to complement any decor. If an overhead trapeze aid bar is needed, the head and footboards should be securely mounted to the bed frame. Medical equipment and therapy supplies can be put on the boards.
Headboards are practical in terms of protecting your walls against abrasion and damage. Both headboards and footboards are great for providing additional strength to the structure, and to hold your bed and mattress in place at any time.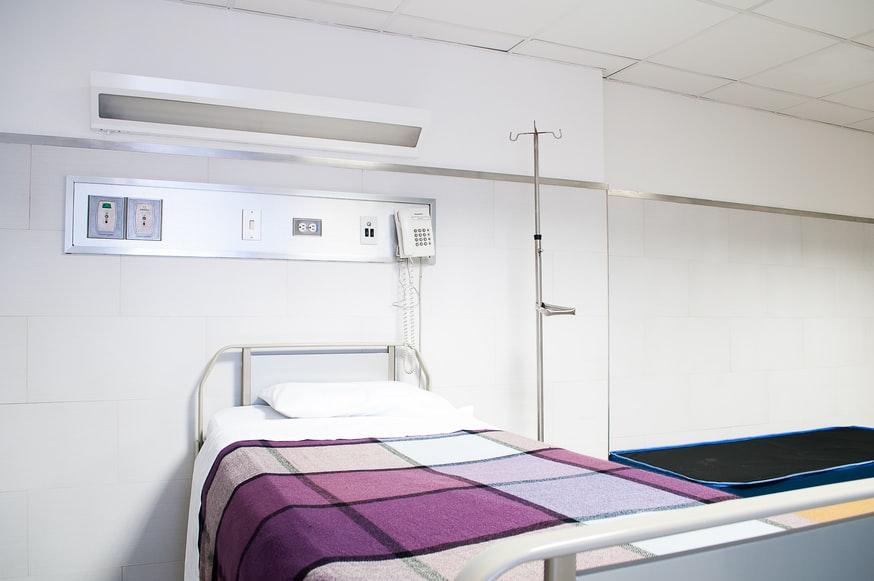 Final thoughts
Bariatric beds are strong and durable, but they may also look pleasing thanks to a variety of headboards and footboards. They are larger and more weight-bearing than standard hospital beds. If an overweight family member needs to be treated at home, they are the best option to buy because they provide the necessary comfort, space, and help.
This sort of bed has various characteristics that help an obese patient move more easily, and they are all controlled by a smartphone. Before ordering a bariatric bed, check sure there is enough space to accommodate it. Keep in mind that these beds are costly due to their substantial construction.