How Different Marijuana Types Affect Your Body and Mind
Do you know what smoking weed causes in your body and mind? Researchers and tokers agree that the plant's effect profile varies with genetic and chemical composition.
The indica-dominant and THC-heavy makeup of weed from Kush seeds won't offer the same experience as a light-handed sativa strain. Some herbs suit clearheaded mornings, while others work for fun nights of intoxication.
Keep reading to learn about the common physical and psychological influence of different weed types. We discuss indica, sativa, and strains with CBD and THC-leaning chemical compositions.
Cannabinoids and Terpenes
How does weed affect you? The question boils down to its cannabinoid and terpene contents. These two chemicals are to thank for marijuana's physical and mental effects.
Cannabinoids are more prominent in the duo. They naturally occur in cannabis plants and produce their therapeutic and intoxicating qualities. Current research mainly focuses on CBD and THC.
Terpenes appear in smaller quantities and are responsible for weed flavor and smell. Research recently concluded they might also affect the high, tailoring the effects of cannabinoids. Some are sleepy and relaxing, and others bring focus and energy.
Effect profiles result from an interplay of these chemicals. As a result, no two cannabis cultivars are identical.
We discuss THC and CBD-dominant weed from indica and sativa families, but each strain has a unique chemical makeup. What's more, your metabolism, mood, and tolerance influence your experience. After reading our descriptions, research your choice herb to know what to expect.
THC Cannabis
Tetrahydrocannabinol (THC) is the dominant psychoactive cannabis compound. It stimulates the part of your brain that responds to pleasure, triggering dopamine production to get you euphoric and relaxed.
This feel-good chemical often leads to trippiness and intoxication. People report feeling happy, carefree, and excited. Auditory and visual hallucinations sometimes occur; your perception of time might dilate and distort.
On the physical front, THC appears to offer several medicinal benefits. It may be able to reduce your awareness of pain, soothe nausea, and assist with weight gain and sleep.
Overconsumption might cause adverse reactions. The side effects of smoking pot for some people include dry eyes and mouth, reduced coordination, sleepiness, and heightened anxiety. That's why bowel movements get rid of thc, so your body can flush it out of its system as soon as possible.
CBD Cannabis
Cannabidiol (CBD) is the second best-known cannabinoid and one popular for its medical applications. It's non-intoxicating, too, inducing a light buzz but never a high.
Looking at the evidence, CBD helps the body return to a state of balance. It may assist with the symptoms of various health conditions by relieving pain and inflammation.
It also appears that CBD soothes the mind. People report lower levels of anxiety and a better mood upon consumption. Many consume it daily for its energizing and uplifting properties.
In higher quantities, smoking weed causes a reduced appetite and fatigue. Still, most people tolerate this substance well and experience rare adverse reactions.
Indica Cannabis
The indica family is native to India, Turkey, Pakistan, and Afghanistan. Plants develop in harsh and turbulent climates, growing short and sprouting broad leaves. They're high-yielding and fast-flowering, producing buds with musky and spicy aromas.
Indica strains typically have high levels of THC and CBD. They're intensely relaxing and pain-relieving. Most nighttime and medicinal marijuana strains belong to this category.
What happens to people who smoke weed of indica origins?
Indica effect profiles are predominantly physical. These strains offer a way to de-stress and relieve tension, pairing well with relaxing activities.
The 'munchies' are a common consequence of smoking indica weed, skyrocketing your appetite. You might also experience pain relief and sedation after consuming a higher dose.
Psychologically, people report relief from stress and negative emotions upon consumption. They find it easy to immerse themselves in conversations and content consumption while high.
Sativa Cannabis
The sativa family originates from Africa, Southeast Asia, and Central America, areas with hot climates and long, sunny days. These crops are tall, thin, slow-flowering, and sweet-smelling.
Sativa strains tend to have lower doses of CBD than their indica counterparts. They tend to be potent and energizing, suiting daytime use and wake 'n' bake purposes.
What are the effects of smoking weed with sativa genes?
Commonly, this weed type produces a heady high. Some strains are heavy on the psychoactive front, causing trippiness and hallucinations. Others boost the mood and sharpen your senses. In either case, productivity and creativity are the names of the game.
Smoking these strains might help you combat physical and mental fatigue. Tokers report feeling awake and alive, focused, and present.
This mental focus often translates into physical energy. People feel light, limber, and eager to move while under the influence. As such, sativa suits pre-workout and pre-party purposes.
Always Know What to Expect
Learning the effects of marijuana usage lets you pick herbs intelligently and never have an unpleasant experience. Take our descriptions as general pointers and combine them with your body's reactions to figure out what works for you.
Don't be afraid to experiment with strains from all categories. Once you find your perfect weed, buy seeds and grow a big batch of buds at home.
Jennifer Gallagher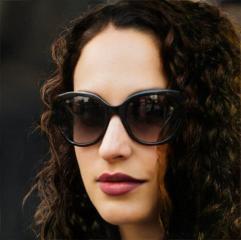 Jennifer Gallagher, an experienced cannabis grower at SeedSupreme Seedbank. During a 7-year career in the marijuana growing business, Jennifer has gained a high competence in this field. As far as weed is concerned, she knows it all inside out. Jennifer is an expert in pot-growing, as well as cannabis types and their effects. She's also familiar with all legislation nuances.
LinkedIn