Mental performance coaches are experts in the field of cognitive operating systems, which can be used to improve sports performance. The world of sports is naturally competitive, and this is why a lot of players seek someone that can help them get an edge over their competitors.
For many teams, there's a fine line that usually separates finishing second place and not getting that gold medal. Barely able to make the cut isn't the way to play, and falling short can translate to disaster in the careers of many famous athletes. This is why when it comes to coaches, they often go all out.
Why Get a Coach?
Many individuals generally invest a lot of energy and time in changing their diets, lifting weights, working hard, and buying the best tools. Physical training will help improve their bodies over the long run. However, their mental skills can make all the difference when they want to give their all. Some athletes need to pay more attention to the mental aspect, but this doesn't have to be the case.
Most trainers are thorough in guiding and repeating skills that are valuable to professional athletes. For example, Lauren C. McGauley helps people with customized support and improvement of mental well-being. If you want to overcome most of your limiting beliefs and reach your highest potential, you need someone who can teach you specific techniques and steps on how to do so. Generally, athletes need a mental performance coach because of the following:
1. Helps identify areas that need improvement.
2. Provides guidance and support to help athletes overcome challenges.
3. Creates customized programs based on the athlete's individual needs.
4. Offers an objective perspective and can offer unbiased feedback.
5. They help athletes developmental a positive mindset and build Mental toughness
What Do Performance Coaches Offer?
There are a variety of services that mental performance coaches offer. They can help athletes with goal setting, cognitive skills training, and managing emotions. They also can provide support during difficult times and teach coping strategies.
The trainers often work with athletes to help them develop mental skills such as focus, confidence, concentration, and resiliency. These skills are important for optimal performance and can differentiate between winning and losing. The pros also teach athletes how to manage their emotions on and off the field of play. This includes dealing with disappointment, handling anxiety, and staying calm under pressure.
In addition to working with athletes, the coaches also support families and teams. They can help parents understand their child's needs and how to keep them best. They can also work with team staff to create an environment conducive to success.
Competition can be stressful and challenging, and many players should be prepared to rise to the challenges. With the right people and team, they can overcome adversity, develop more stable confidence, and manage their performance overall. See more about overcoming adversity and growing on this page.
For example, someone may experience uncontrollable anxiety and fear before a competition. This is normal, but it can feel overwhelming if left alone. With the help of the right coach, most athletes will learn coping mechanisms to stop their anxieties. They will learn how to perform even if faced with higher stress, and they can say they did their best.
Ways that a Coach Can Help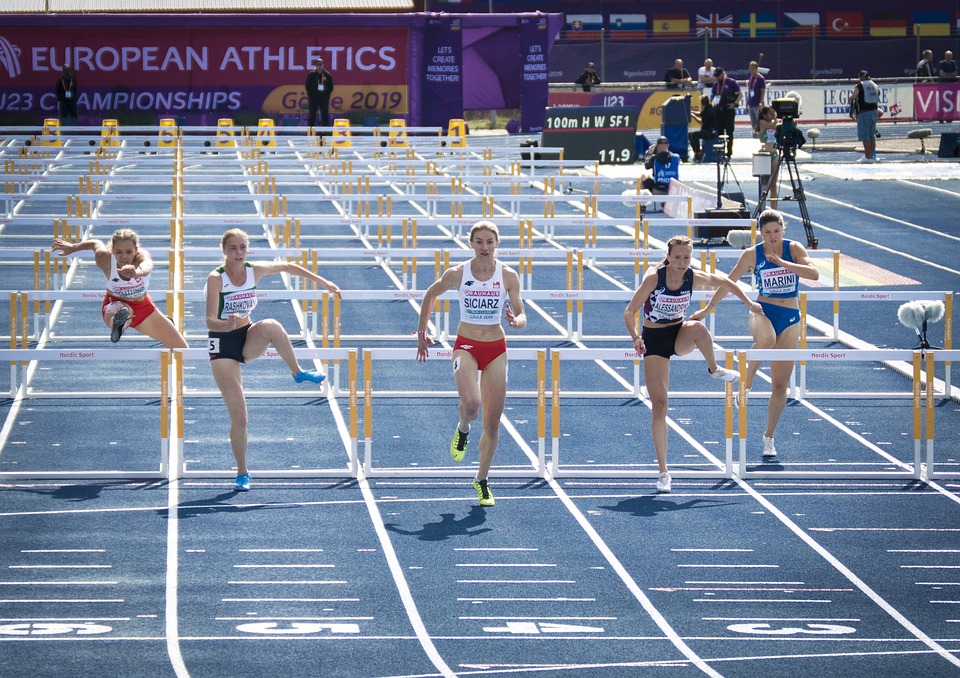 The right professional coach can help athletes in several ways. For example, they can help with goal setting, managing anxiety and stress, improving focus and concentration, and dealing with disappointment and setbacks. They can also help athletes to develop a positive mindset and to become more resilient. In addition, the pros can support and encourage an entire team during training and competition. Specifically, they do the following to improve the players' minds.
1. Setting Goals – They make the players write a well-defined and specific objective for each season. They include both long-term and short-term goals with particular actions that are flexible and on time.
2. More Focus – The athletes need to be able to avoid listening to excessive criticisms, not be too distracted by the crowd, and focus only on the moment. They should be able to immerse themselves in what they are doing rather than worrying about things they can't control.
3. Confidence – Knowing what you're doing and seeing that you're on the right path. This skill should be practiced daily and always fed to the mind for the best results. Become more confident by reading this post here: https://www.entrepreneur.com/leadership/how-to-be-more-confident/370881.
4. Relaxation Skills – The ability to relax, quiet the body and the mind, and get into the right level of excitement is very important for athletes. Achieving a relaxed state while wanting to win is possible with the right coach or trainer.
How To Find The Right Coach?
There are a few things to consider when looking for a professional trainer that fits your needs. Below are some factors:
Area of Focus or Specialty: What type of mental game do you need help with? Do you need help with anxiety, stress, or both? Make sure the trainer you choose has experience and expertise in the area you need help with.
Style: Each pro has their own unique coaching style. Some are more direct and give specific instructions on what to do, while others take a more collaborative approach and work with athletes to figure out what works best for them. Choose someone whose style aligns with your preferences.
Results: Take a look at the coach's results with past clients. Do they have testimonials or case studies from athletes who have seen success after working with this pro?
Cost: Performance coaching can vary in price depending on the services offered and the experience of the professional. Make sure you find someone that's affordable and charge reasonable fees for their services.
The right coaches can help athletes in several ways, from improving focus and concentration to helping with goal setting and managing anxiety. If you are an athlete struggling to perform at your best, working with a performance coach could be the key to unlocking your potential.