Everyone has known the fact that major nutrients are required for children to grow properly.
   However, the specific needs of each individual's nutrients determined whether he/she is growing, and by how much energy is required for his activities. All these nutrients keep children grow very fast until some certain age that it will be normal, and high food are needed for child growth.
The food that children need is very vital and you should not be surprised if your child eats much. He/she need food to grow. Normally younger one's triple their birth weight and they are very active in terms of calorie needed.
In infant their very first six months, breast milk or formula, or sort of combination in both, gives the baby his nutritional needs. The baby should get much milk as needed a day. This gives the baby the nutrients he/she needed per day, and in the early months, proper feeding for every four hours is necessary.
Your
baby weight
should be adequate and appears healthy, and his appetite should be normal too.
       Some of the food required for children nutrients are:
Cereals.
Strained fruits and vegetables.
Egg.
Meat.
Fish.
Beans and peas.
Fats and oils.
Sugar, sweets.
Miscellaneous.
It's recommended by the nutritionist that the daily amount of food needed for people over the age of two is very essential, and it has been established with reasonable high result and accuracy.
The purpose of planning adequate nutrients needed is to ensure normal growth. And some of the group are as follows:
Leafy Green and vegetables.
Potatoes.
Milk.
Cheese and ice cream.
Meat.
Poultry.
Fish.
Eggs.
Beans.
Bread.
Flour and cereals.
Butter and fortified margarine.
Even though in some instance the child may triple his weight again in a single year as he /she did during his first, a proper diet is essential during the years from 2 to 18, since this is a year rapid growth occur.
However, the kind of the activities and things he /she does is very crucial as these tend to affect his lifetime, you need to be extremely careful what your child takes in, activities and moral disciplines. If a child his not given adequate nutrients he/she required during his adolescent age may affect his growth and is general well-being.
Other food goals that should be realized during his adolescent years are an awareness of what a balanced diet is, decent manners at the table and a sense of timing about when to eat and drink and when not, is very essential during this period.
These are also the time that our young ones needed some time to learn something, it may be something like buying and preparation of food, how to serve the food in a most appropriate manner, and how to clean up the mess after eating.
Although in the meantime the child attitudes about food and eating should be high, it is up to you as a parent to make mealtime as pleasant as possible, and above all, to avoid any battles of will.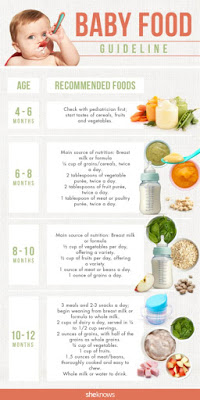 Nutritionist advise for mothers
  Children should never be forced to eat.
You should not bribe your children to eat.
They should not be given bad ideas that if they did not eat properly something bad will happen.
A normal portion of the food should be eating before you give another.
Between meals, different snacks should not be given, one at a time.
From time to time the child should be allowed to choose whatever they want.
If the child has low appetite snacks should be discouraged, in the meantime, he/she wIll Eat.
Parents should be considered about the overall health of his child including the atmosphere.
From the start of the child growth, which begins from a certain age, and for some certain age thereafter, like age 10 to 11 for female's, and age 13 and 15 for a male. Adolescent appetite may be unbelievable sometimes large and somewhat outlandish. A parent should take note for their children nutrients and must have control over the younger ones who are putting too much weight as well as over the one who is attracted by a starvation diet or the thin ones.
This is very important since it is never easy to lose weight. So you must teach your children how to eat sensibly and avoid excess calories.