Testosterone replacement therapies (TRTs) — such as AndroGel, made by pharmaceutical company AbbVie — are prescribed to men as a salve for symptoms that include low sex drive, fatigue, depression, and other ailments related to aging.
Hypogonadism, the medical term for the condition in which the testicles don't make enough testosterone, affects about 30 percent of men over age 65.
The TRT market is expected to reach over $3.8 billion globally by 2023, according to Statista, but do you know that TRT use in men under age 45 can cause infertility? Hence today's article topic; 'TRT ruined my life'.
Chances are, if you're a man in the United States, you've seen some variation of this ad: "Are you tired? Stressed? Low libido? Ask your doctor if testosterone is right for you."
Prescribed to men as a salve for symptoms that include low sex drive, fatigue, moodiness, depression, and other ailments commonly related to aging, testosterone replacement therapy, or TRT, has become one of the most widely prescribed medications in the United States today.
Yet there is much debate over the benefits, risks, and appropriate use of TRT. While testosterone replacement therapy — such as AndroGel, made by pharmaceutical company AbbVie — has been found to lead to modest improvements in libido and sexual function in men over age 65, there is limited evidence that it works for many of the other symptoms for which it is advertised.
Recent trials of testosterone treatment in older men, supported by the National Institutes of Health, have shown inconsistent results.
What's more, TRT, which can either be injected or applied topically, may cause serious side effects; in 2015 the FDA made drug companies add a warning to the drug labels for the potential increased risk of heart attack and stroke in men over age 65.
The potential side effects for those under age 45 include an increased risk of infertility. Clinical trials and data analyses continue to study these concerns.
Eli Lilly, AbbVie, and other drug makers are currently facing thousands of lawsuits from men claiming to have suffered side effects. Last year the FDA recalled Axiron, made by Eli Lilly, previously AndroGel's biggest competitor, and recently rejected multiple proposals for a testosterone pill. This was largely due to safety concerns.
So yes! The statement: 'TRT ruined my life' is very conceivable. We have gone around and done a lot of research as well as getting 'TRT ruined my life' experiences to get to the root of this quandary – How can TRT ruin someone's life?
This post covers experiences and answers from different sources in response to how having a baby can ruin a person's life and how to cope with this.
Testerone Replacement Therapy (TRTs) - A Booming $3.8 Billion Market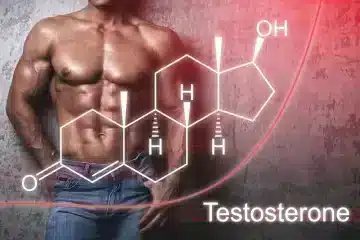 Despite this, the TRT market — expected to reach $3.8 billion globally by 2022, up from $2 billion in 2012 — is booming. According to Global Industry Analysts, the uptick is fueled by the growing prevalence of hypogonadism due to the aging male population.
Hypogonadism is the medical term for the condition in which the testicles don't make enough testosterone. The condition, roughly defined as having a level under 300 ng/dl, affects about 30 percent of men over age 65.
Other factors include the rising awareness of the disease, improved diagnosis rates, availability of therapies, preference for easy-to-use products, and expected approval of new-generation drugs in the pipeline, said Global Industry Analysts.
Another major driver is the overprescription of TRT to young men, wooed by the promise of heightened energy, muscle mass, and sex drive.
Between 2003 and 2013, TRT use quadrupled in men between 18 and 45 years old, who most frequently were prescribed the medication by their doctors, outpacing prescription in older men for whom the drug is intended, according to a 2017 study in the Journal of Urology.
The increase is "obviously driven by the bottom line and an enormous opportunity to make money," said Lawrence Ross, a urologist, and professor at the University of Illinois at Chicago, who co-authored the study using data from the CDC.
"There's no question that the intense direct-to-consumer marketing sparks interest in young men who then ask their doctors about the drug," Ross said.
The industry has a "tremendous number of conflicts of interests," said Thomas Perls, a professor of Medicine at Boston University, who describes TRT as "disease mongering," or "redefining a disease so that it greatly enlarges the potential population that would be interested in the drug, with the addition of mass marketing," he said.
Why Start TRT?
Before you can understand why and how you might consider stopping TRT, it's crucial to understand why you would start.
Testosterone replacement therapy is a prescribed course of treatment for men who have low testosterone production or low T and symptoms of low testosterone.
The condition, medically called hypogonadism, occurs when your body doesn't produce enough testosterone naturally. When that happens, you'll feel the effects in a variety of ways, including fatigue, poor memory, muscle loss, and low libido.
While your testosterone levels start to decline naturally as you age, at a rate of about 1 percent per year after the age of 35, several external lifestyle factors can also contribute to a lower testosterone count, including excess stress, poor diet, lack of exercise, and poor sleep hygiene.
While sometimes difficult to correct these issues, they're not biologically fixed ones, so it is possible to make changes to your lifestyle, reverse the adverse effects of your low testosterone and see your levels rise naturally.
But if improving your diet, sleep, and exercise habits doesn't help your levels rise, your doctor will likely advise you that TRT is your next best course of treatment.
The Side Effects of TRT
Risks and side effects of testosterone therapy may be reasons not to have the treatment or reasons to stop if you've started. Make sure to ask your doctor about them. They include breast enlargement, acne, and skin reactions related to testosterone gels, patches, and injections.1https://health.usnews.com/wellness/slideshows/the-scary-side-effects-of-testosterone-replacement-therapy
If you can get by the risks and side effects of testosterone therapy, your doctor will still need to make sure you are safe on testosterone. "Most men can tolerate treatment well, and many men do get benefits, but you need to keep watch," Gilbert said.
Monitoring and screening should include periodic blood tests to monitor your testosterone levels, digital rectal exams to check your prostate, testing your blood for the prostate-specific antigen to check for prostate cancer, and blood tests to check your red blood cell level, called hemoglobin and hematocrit.
"Finally, even if you do everything right, testosterone just does not work for some men," Harris said. "If you don't feel any better after a trial of testosterone therapy, that's another reason not to take it."
How TRT Ruined My Life!
To answer this, I will drop verified reviews of TRT from those who have undergone it so that you can see or read for yourself how legit the statement; "TRT ruined my life" is.
And the following sub-headings after the review will further let you know how this drug can ruin your life because by reading their contents, you will know the side effects of this drug, what happens if you miss or overdose on it, and possible harmful interactions this medication has with other drugs, supplements, and substances you take in every. 
You will also know the warnings, contradictions, and precautions to note when you want to undergo TRT and if it can ruin your life if you ignore these instructions.
TRT Reviews
From Actual in Amazon
The author seems to have a conclusion in mind before conducting research, which seems imbalanced. My own experience, as well as about a half dozen men I know, was nothing like what's described. We had to see a PCP to get a referral first, then saw a specialist/endocrinologist, and had extensive lab work before getting a prescription. My T-level was in the low 200s, and I was in my mid-30s. I had no energy, was depressed, and had other symptoms clearly related to low T.2https://www.amazon.com/product-reviews/B09LY6QDFT
After a few months of TRT, my life completely turned around. My doctor also requires that I do blood work every 3 months to check for potentially problematic health issues. When people are addicted/dependent on prescription medications, they tend to use more than prescribed, run out of their script early, engage in financially/physically destructive behavior, etc. None of these are true for me or for the other folks I know that use it.
I'm not sure if I understand if/how the author's personal experience using TRT applies directly to men, given hormonal differences and objectives. The only thing that I glean from this book that resonates is how important it is to have a doctor that evaluates, monitors, communicates and prescribes properly. For anyone experiencing any health issues that are significant enough to require ongoing prescription medication, be sure to do some research so that your health isn't solely in the hands of your provider.
To compare TRT to epidemics like opiate, meth, or benzo addiction is absurd and diminishes not only the severity of those addiction risks but the people that suffer through them. I don't think we're going to come across people that are living on the street because of Testosterone addictions.
Testosterone replacement therapy is approved by the U.S. Food and Drug Administration to treat low testosterone, aka "low T," which can be directly linked to some medical conditions like undescended testicles or treatments like chemotherapy.
But only 11 percent of prescriptions go to these types of patients, says Dr. Mohit Khera, an associate professor of urology at Baylor College of Medicine.
Other men can acquire it if (imperfect) blood tests show low levels of testosterone and they have ubiquitous symptoms like fatigue or erectile dysfunction. "All of that makes it murky for those who have real problems," Nangia says.
Here's how, in some cases, testosterone replacement therapy may do more harm than good, in other words, capable of ruining your life:
Infertility
More than simply busying pharmacists for potentially unnecessary prescriptions, men who take testosterone supplements without a clear medical indication often unknowingly set themselves up for serious risks, namely infertility, says Dr. Serena H. Chen, medical and scientific advisor at Progyny, a fertility solutions company, and a reproductive endocrinologist at IRMS in Livingston, New Jersey.
That's because your brain stops telling your body to produce testosterone when it senses there's enough. Over time, that can lead to testicular cell damage, cell death, and even visible testicle shrinkage, Chen says, which inhibits sperm production. "Then [patients] come to me and say, 'No one told me that I could become infertile when I started,' and that's a problem," Khera says.
Heart problems
If you read the prescription label or listen to the risks recited in commercials to combat low T, you'll see or hear that some research has linked testosterone therapy with an increased risk for cardiovascular conditions including blood clots, heart attacks, and strokes.
One study just published in the Journal of the American Medical Association found that older men taking testosterone had an increased risk of developing plaque build-up in the arteries of their hearts over the course of a year compared to men not on the therapy.
While stronger research has shown no link between heart problems and testosterone replacement therapy, Nangia says, the FDA has deemed the risk worth mentioning.
Effects on the prostate
For decades, many urologists believed testosterone replacement therapy could lead to prostate cancer, but fortunately, that link has been mostly debunked and even reversed, Khera says. "The pendulum is shifting," he says.
Still, it appears the therapy can have some negative effects on the prostate in men who already have some conditions, including prostate cancer and benign prostatic hypertrophy, or an enlarged prostate, which causes the need for frequent urination. That's why it's critical for men to receive appropriate screenings before receiving and while on treatment.
As opposed to up-to-date primary care doctors and urologists, "testosterone clinics or people who aren't as men's health-oriented are feeding into an insecurity," Nangia says.
Mood issues
Men looking to boost their bodybuilding efforts by turning to high doses of testosterone supplements sold on the black market – where such hormones are often formulated to suit horses, not humans – are playing with fire, Khera says.
"When testosterone levels are too high, there's a phenomenon such as 'roid rage' where they get angry," he says. When dosed appropriately, on the other hand, patients may find some relief from depressive symptoms, which have been linked to low testosterone. "You have to realize you don't want to be too low or too high," Khera says.
'Infecting' others
Applying a gel daily, which many men on testosterone replacement therapy do, comes with risks, including skin irritation, hypertension due to sodium retention, and even the chance of accidentally transferring some of the gel to others, Khera says.
If the gel rubs off on your child, for example, he or she may develop signs of early puberty; if it smears onto a woman's skin, she could experience changes in body hair or acne, according to one of the gel's websites.
"If you've managed appropriately, it can be easy" to account for these and other risks, says Khera, who recommends working with your primary care doctor or, when necessary, a urologist.
Missed opportunities
Testosterone replacement therapy does have some merit – it's "very effective" for sexual symptoms like erectile dysfunction, Khera says, and has been shown to improve muscle mass, bone density, and insulin sensitivity in some men.
But treating ubiquitous symptoms of aging with testosterone often causes men to miss the opportunity to pursue healthier, more effective, long-term solutions such as losing weight, drinking less alcohol, or addressing an underlying condition like thyroid problems.
"I think with more research and bigger studies, you're going to see some benefits with hormone replacement therapy," Nangia says. "But the question is: How much, and is it sustainable, and will it make health better down the road without risk?"
Watch the video below to know more on this:
How TRT Ruined my Life and What I Did About It to Become Better and Well Again
I am sorry that I cannot cite my personal experience with TRT because I have never used it in my life, but I have gone through users' reviews and seen why those with negative reviews said; TRT ruined my life.'
I have posted some of their reviews in this post above, so you can check their reviews and see why they said; TRT ruined my life', and as well check to see what they did to cope and recuperate from the side effects they experience from taking TRT. 
I am not going through how TRT ruined my life experiences again, but rather I want to let you know now how to become better and well again, after the TRT experience.
To get better and well again, please read through this article, because I have given info on how to cope and fight the devastating and health-hampering side effects, as they are treatments available (check the section of 'Once You Start TRT, Can You Stop? & 'Any Good Alternatives to TRTs?' in this article).
Now the first thing you have to do on your way to getting better is to try to abstain from using the TRT since it is well-established that it is harmful to your health, but make sure you consult from health experts the proper way to do this before you end up complicating your health even more Then after that, your doctors will engage you in the recommended treatment available.
When TRT Is Not the Answer
Testosterone therapy comes with risks, and it's not appropriate for all men. Certain situations and certain health conditions make testosterone therapy less than a good idea and worthy of a talk with your doctor. These include:
If you have low T only:

A man's testosterone level starts to fall naturally after age 40. There's a difference between a natural decline, which often accelerates after age 60, and actual low T. "We measure testosterone with a blood test," said Dr. Gilbert. Still, having a low number without symptoms is not enough reason to treat low testosterone, he added.

If you have symptoms only:

Symptoms of low testosterone may include low energy, low mood, loss of your sex drive, and poor erections. "About 25 percent of men take testosterone without ever having a blood test," Dr. Harris said. "Symptoms alone tell you nothing. You need to have low testosterone proved by blood tests along with symptoms to benefit from treatment."

If you have prostate cancer:

"Testosterone therapy does not cause prostate cancer, but it can make prostate cancer grow," said Gilbert. "It might be like adding flame to the fire." According to guidelines from the Endocrine Society, you should not take testosterone if you have prostate cancer. If you have been successfully treated, you may be able to take testosterone, but you need to talk with your doctor. Although rare in men, breast cancer is another reason not to take testosterone.

If you have a benign prostate disease:

The Endocrine Society also warns against taking testosterone if you have severe urinary tract symptoms caused by an enlarged prostate or if your doctor finds a lump on your prostate gland during a digital rectal exam. Testosterone makes your prostate grow, which can increase symptoms of benign prostate disease. This is not an absolute red light for testosterone therapy, but you need to discuss this risk with your doctor.

If you want to have children:

"A younger man who may want to have children needs to know that taking testosterone can lower his sperm count and decrease his fertility," Gilbert warned. "When you take testosterone, your brain shuts down natural testosterone production by your testicles. You may get bigger muscles but smaller testicles." Loss of sperm occurs after about 10 weeks of testosterone therapy.

If you have polycythemia:

This is a condition in which you have too many red blood cells. Testosterone therapy can make polycythemia worse because testosterone stimulates the production of red blood cells. Polycythemia can also be a side effect of testosterone therapy. And, it makes your blood thicker, which increases your risk for a heart attack or stroke. If you've been diagnosed with this condition, you should not take testosterone.

If you have sleep apnea

: "Untreated sleep apnea may get worse with testosterone therapy," Gilbert said. Sleep apnea involves brief but frequent periods of interrupted breathing while sleeping, often accompanied by loud snoring. If you have symptoms of sleep apnea, you should have a sleep study done to get formally diagnosed and try treatment with continuous positive airway pressure (CPAP). If this treatment doesn't work, you should not take testosterone.

If you're seriously overweight

: "Men who are 30 to 40 pounds overweight often have low testosterone," Harris said. "But this is not a reason to take testosterone therapy. Losing weight is a much healthier and more effective solution."
Once You Start TRT, Can You Stop?
Yes, you can stop TRT, but not without consulting your doctor on the best method to do so. You should never abruptly stop your TRT on your own.
When you have been on TRT for a while, your body stops producing its own supply of testosterone.3https://www.cnbc.com/2018/10/03/the-hidden-dangers-of-testosterone-replacement-therapy-can-be-deadly.html If you simply stop your TRT cold turkey, the shock of the sudden deprivation of testosterone will likely cause your energy levels and libido to drop. You'll likely feel irritable and maybe even depressed or anxious.
Those symptoms might sound scary but they should resolve within a few weeks of stopping TRT.
In general, the longer you've been taking TRT, the longer it will take your body to adjust back to its normal testosterone levels when you stop.
Note that this is your body's normal: If you have low T, to begin with (hence why you started TRT), your T levels probably won't be higher than when you started treatment. "For example, if your T levels were 200 ng/dL before treatment, they will only go back to this range when you stop TRT," says Nick Dahl, D.O., a physician who specializes in hormones.
People who are on TRT for a short period typically have fewer symptoms when they stop than those who have been on the treatment longer. Rarely, it can take a few months or longer for symptoms to resolve.
Why You Might Change Your Mind About TRT
Testosterone replacement therapy has several side effects that may dissuade you from wanting to continue with the course of treatment. Understanding these side effects can help you weigh whether TRT is right for you.
There are also a host of other reasons you may want to end a TRT treatment plan, including the cost of the medicine, concerns about fertility, or whether you're feeling better and are ready to talk to your doctor about lowering or ceasing the dose.
Reasons that might change your mind about TRT include the following:
Men on TRT can see an increase in oily skin and acne as a result of the treatment. While annoying and perhaps embarrassing, much of this issue can be remedied with over-the-counter products.
Testosterone can cause higher fluid retention, meaning you may feel and appear bloated, and your weight may increase when you start TRT. This side effect is typically short lasting and usually isn't severe.
The prostate is a muscular gland that surrounds your urethra. Testosterone affects your prostate in several ways.
For starters, stimulation of the prostate tissue can cause an increase in the amount of urination and unusual patterns in your urination flow. A reduced flow is often reported, but neither of these issues is painful nor should they affect your daily life.
Some physicians have concerns that TRT can encourage prostate cancer cells to grow, but the evidence here is mixed. If you're at risk for prostate cancer, or if you've had prostate cancer priorly, talk with your medical provider about these concerns to see what he or she recommends.
While TRT does help boost your libido and some erectile dysfunction issues, it does also lower your sperm count significantly (2). Men who are interested in family planning should talk through the fertility considerations with their clinician before starting TRT. He or she may be able to prescribe other medications that can decrease the symptoms of low T without impacting fertility.
The cost of TRT can vary based on factors including your geographical location, your insurance provider, the type of medication you're using, the dosage, and the frequency of those doses.
TRT can range from as low as $20 to as high as $1,000 per month. If your TRT expenses end up on the higher end of that spectrum, that can be a sizable reason to reconsider whether to continue.
Any Good Alternatives to TRTs?
On top of doctor-prescribed medication, there are "pills, boosters, herbal supplements," Arginmax, TESTRO-X, BioXGenic, and Cellucor available without a prescription and are even less regulated, to the point where it can't even be determined if they contain testosterone at all. "We don't know if it works or [it is] fake. There are so many advertisements, and there are so many supplements, but who is regulating the supplements? Nobody" said Akturk, who recently published a study suggesting that "adrenal supplements" marketed as testosterone available at any local pharmacy or health store may contain unsafe ingredients.
Men hoping to increase their testosterone naturally are in luck. Low-T also strongly negatively correlates with obesity (meaning the more obese people are, the more likely they are to have Low-T).4https://www.everydayhealth.com/news/signs-you-shouldnt-take-testosterone-therapy/ Although the relationship is unclear, studies have shown that diet and exercise raise testosterone levels as much as artificial injections.
What You Need to Know About TRTs
Testosterone is the primary male sex hormone, mainly responsible for initiating the growth of the testicles, penis, and body hair. It also causes the voice to deepen and muscle mass to increase.
Depending on the age and individual makeup, typical testosterone levels in adult men range widely, from 280–1,100 ng/dl, according to researchers at the University of Rochester. Most adult men average about 679 ng/dl, although some researchers suggest that 400–600 is optimal in healthy individuals. 
Testosterone decreases naturally with age, but slowly, at a rate of about 1 percent a year after age 30. Low testosterone can also be caused by tumors in the pituitary gland or testes, especially in younger men, as well as diseases such as type 2 diabetes. It also has been strongly linked to obesity.
So, what are the signs of low testosterone? They include low sex drive, fatigue, loss of muscle mass, decreased bone mass, increased body fat, and mood changes, including irritability or lack of focus.
Multiple studies have found that testosterone effectively boosts libido and sexual function for older men with hypogonadism. TRT has also been linked to modest bone density, muscle tone, and grip strength increases.
But few of the other claims about TRT, which typically costs about $400 a month and is sometimes not covered by insurance, pan out. For instance, several recent studies corroborating TRT's positive effects on libido in older men with hypogonadism also found that TRT had no meaningful effect on fatigue, depression, memory, emotional state, enhanced cognition, mood or energy — the two most common reasons men give for seeking out the drug, other than libido — compared to control groups. In addition to the increased risk of heart disease and stroke, scientists are currently debating the role of TRT in developing prostate cancer.
Comparatively, hypogonadism affects about 3 percent to 5 percent of men under age 45. For them, side effects may be much more dangerous, including permanent infertility, said Halis Kaan Akturk, a professor of medicine at the University of Colorado and formerly a doctor at the Mayo Clinic. Akturk said he sees at least one patient per day seeking testosterone, many of them former student-athletes now in their 20s and 30s, who began taking testosterone early and are now dependent.
"If we give someone testosterone, we are making their testicles lazy," Akturk said. "In these patients, who have been using testosterone for five to six years, their testicles get atrophied and sometimes permanently damaged. It's a hard thing to wean people off of."
What's more, abnormally low testosterone in younger men can indicate a different, often serious problem, which artificially upping testosterone levels can make both harder to detect and treat, Akturk said. Treatment for prostate cancer, for instance, a common cause of abnormally low testosterone in young men, typically involves decreasing the amount of testosterone in the bloodstream. Excess testosterone can "wake sleeping tumors," Akturk said.
Akturk was part of a team of Mayo Clinic doctors who treated a 56-year-old man who went blind in both eyes soon after starting testosterone therapy prescribed by his doctor. Akturk and the other doctors traced the blindness — as well as the man's original symptoms, for which he sought testosterone therapy and which still had not abated — to a tumor in his pituitary gland. The testosterone, they found, had stimulated the tumor further.
After stopping testosterone therapy and prescribing medication to decrease the amount of testosterone in the bloodstream, the man's eyesight mercifully returned. "It needs to be worked out why this person has low testosterone, rather than just giving them testosterone," Akturk said.
That does not appear to be happening in practice, however. Only half of the men at a medical center interested in TRT had a clinical diagnosis of hypogonadism, according to a 2017 study by researchers at Emory University School of Medicine, and about 10 percent knew about side effects.
The term Low-T was coined by Abraham Morgentaler, a professor of urology at Harvard Medical School and the director of Men's Health Boston. "The No. 1 reason men come to us is because of sex symptoms, low sexual desire, and low libido, but there is a range of other things" testosterone can be good for, "including moodiness, irritability, and depression," Morgentaler said.
The Harvard Medical School professor disagrees with the idea that TRT increases the risk of heart attack and stroke in older men, based on a review he conducted with his colleagues. But he does agree it should be used with caution in younger men. "Other than acne, breast growth, and a rise of red blood cell count, conditions that are all reversible, the only special risk for younger men that they need to be aware of is that their fertility can decrease to zero. One has to be very cautious of TRT use in young men who wish to father children."
Frequently Asked Questions About TRTs
Additional resources and citations
1

https://health.usnews.com/wellness/slideshows/the-scary-side-effects-of-testosterone-replacement-therapy

2

https://www.amazon.com/product-reviews/B09LY6QDFT

3

https://www.cnbc.com/2018/10/03/the-hidden-dangers-of-testosterone-replacement-therapy-can-be-deadly.html

4

https://www.everydayhealth.com/news/signs-you-shouldnt-take-testosterone-therapy/