A medical technique called an endoscopy involves seeing into a hollow organ or bodily cavity. Did you know that there are more than 75 million endoscopies conducted annually in the US? This figure includes the laparoscopic, gynaecology, urology, gastrointestinal endoscopy, and ears, nose, and throat (ENT) markets.
The top endoscopy firms also provide a wide range of other medical equipment. These top businesses can maintain their position as market leaders even as fierce rivalry intensifies because of reputation, branding, and broad product portfolios.
Companies are listed below according to their 2017 market share of the whole U.S. endoscopy market, in decreasing order.
MEDTRONIC
The biggest of the endoscopic markets, laparoscopy, has the most competitors, with Medtronic at the top of the list. By doing research, developing new products, and making more acquisitions, Medtronic hopes to increase growth in the sales of its laparoscopic products.
Medtronic plc is a medical device firm based in the United States. Because of its 2015 purchase of Irish-based Covidien, the company's operational and executive offices are in Minneapolis, Minnesota, while its legal headquarters are in Ireland.
Bakken met C. Walton Lillehei, a cardiac surgeon at the University of Minnesota Medical School, via his repair company.
The shortcomings of the artificial pacemakers of the time were brutally revealed during a power outage on Halloween in 1957 that impacted significant areas of Minnesota and western Wisconsin.
Because of the blackout, a pacemaker-dependent paediatric patient in Lillehei died. Lillehei spoke with Bakken the next day about developing a battery-powered pacemaker.
The company's 2015 purchase of Covidien significantly increased the scope of its product offering in certain laparoscopy markets. Endo GIATM staplers from Medtronic are very well-liked by end customers, particularly their tri-staple offerings, and will continue to be a very lucrative product line for Medtronic during the projected period. Additionally, Medtronic is well-known in the gastrointestinal and ENT industries.
ETHICON (JOHNSON & JOHNSON)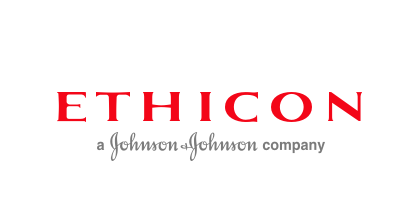 In certain laparoscopic market niches, Ethicon and Medtronic are direct competitors. The business depends on its well-established reputation for producing high-quality goods.
Ethicon continues to dominate the ultrasonic device industry despite fierce competition from Medtronic and Olympus in the market for tissue management systems. This is a credit to their direct sales force and the trust end users have in Ethicon's products. Due to the popularity and success of endocutter devices, the closure device market accounts for the majority of Ethicon's income.
BOSTON SCIENTIFIC
Boston Scientific has commanding market dominance in the 1urology, gynaecology, and gastroenterology sectors. The firm has the ability to introduce cutting-edge products to the market, such as SpyGlassTM, the only single-use scope enabling direct imaging of the biliary and pancreatic ducts, in addition to growing into current areas by taking market share from incumbents.
The purchase of AMS' male urology portfolio by Boston Scientific, which allowed them to take over half of the market share for erectile dysfunction, is responsible for their success in the urology sector. The business revealed in September 2018 that it has signed a binding merger agreement to acquire Augmenix, Inc.
and its expanding range of prostate health treatments. Boston Scientific has successfully expanded its presence in the endoscopy sector, among other areas, and is probably going to do so in the future.
OLYMPUS
Olympus can gain large market shares in the ENT, laparoscopic, gastrointestinal, and urology fields because of its broad product line. They have long had a dominant position in the gastrointestinal endoscope market, which is the biggest in the gastrointestinal market as a whole. Since the development of the GastrocameraTM in the 1950s, Olympus has been a competitor in this sector.
C.R. BARD (ACQUIRED BY BD IN DECEMBER 2017)
In the market for urological devices, which dominate the2urine incontinence industry, C.R. Bard competes with Boston Scientific. Vascular, urology, oncology, and surgical specialities are the four product categories under which C.R. Bard is categorized.
The Targeted Temperature ManagementTM products, urology drainage goods, faecal and urinary incontinence products, and urological speciality products are all included in the urology product group.
COLOPLAST
Coloplast is a major player in the urology business, along with Boston Scientific and C.R. Bard. As a major participant in many urological care products, the business can provide all of its customers' needs under one roof.
HOLOGIC
The top rival in the gynaecological market is Hologic. The main reason for its leadership is that it controls the worldwide endometrial ablation sector. Although Hologic's current market share in the hysteroscope and fluid management system markets is still quite small, it is anticipated that over the course of the forecast period, thanks to Hologic's strong brand recognition, extensive distribution network, and well-established sales channels, it will grow to become a more significant player in this market. Their MyoSure system has been shown to have potential domestic sales.
BAYER
Bayer is one of Hologic's primary rivals in the gynaecology business because of the high sales of their Essure contraceptive device, which has allowed them to have a stifling grip on the female sterilization market. Essure will, however, no longer be sold or distributed in the United States after December 31, 2018, Bayer just revealed.
APPLIED MEDICAL
Bayer is one of Hologic's primary rivals in the gynaecology business because of the high sales of their Essure contraceptive device, which has allowed them to have a stifling grip on the female sterilization market. Essure will, however, no longer be sold or distributed in the United States after December 31, 2018, Bayer just revealed.
COOK MEDICAL
Cook Medical does well in the market for gastrointestinal endoscopic equipment. The company manufactures more than 50,000 different medical products that are sold all over the world.
Cook Medical only has one facility for the design and manufacture of goods overseas, unlike its main competition Boston Scientific.
Since this plant services the company's European market, its U.S. operations are less susceptible to fluctuations in currency exchange rates and general economic conditions than Boston Scientific's operations.
Conclusion 
The best endoscopic companies also provide a large selection of other medical supplies. These leading companies are able to hold onto their market dominance even as severe competition increases because of their strong reputations, distinctive branding, and extensive product lines.
Additional resources and citations
1

urology

2

urine incontinence industry