This post is also available in: Français (French) ìɡ͡bò (Igbo ) Yoruba
Mental health issues are real and can be treated. A study shows that one in five American adults and 13% to 20% of the children in the USA will experience mental health issues that can be diagnosed within a year. Therefore, we will discuss the signs that show a person needs psychiatric care and the tips for finding such services.
The place where you can seek psychiatric care depends on the condition and who is involved; is it a child or an adult? And one of the best places to start is your locality, Corpus Christi. You can check out Foundations - psychiatrist in Corpus Christi to know more about finding a team of psychiatrists who can handle different mental illnesses.
Who is a Psychiatrist?
A psychiatrist is a Doctor of Osteopathic Medicine (D.O.) or a Doctor of Medicine (M.D.) whose specialty is mental health. They may also specialize in different areas like addiction psychiatry, geriatric, or adolescent and child psychiatry.
The primary duties of a psychiatrist are:
Diagnosing and treating mental health conditions.
Providing psychotherapy or psychological counseling.
Prescribing medication.
When Do You Need a Psychiatrist?
The following are signs that you need to see a psychiatrist:
In Adults
Substance abuse.
Several unexplained physical illnesses.
Denying obvious problems.
Nursing suicidal thoughts.
Increasing inability to handle daily challenges and activities.
Hallucinations or delusions.
Intense feelings of anger.
Sudden change in sleeping or eating habit.
Social withdrawal.
Excessive anxieties, worries, and fears.
Feeling extremely low or high.
Prolonged periods of depression (irritability or sadness).
Confused thinking.
In Young Adults and Adolescents
Frequent outbursts of anger
Prolonged periods of negative mood, which is often followed by suicidal thoughts or poor appetite.
Strong fear of gaining weight.
Disregard for authority, theft, vandalism, and/or truancy.
Excessive complaints about physical ailments.
Changes in eating and/or sleeping habits.
Inability to deal with daily challenges and activities.
Substance abuse.
In Pre-Adolescents and Younger Children
Regular temper tantrums.
Persistent aggression and disobedience.
Persistent nightmares.
Hyperactivity.
Excessive anxiety or worry like refusal to attend classes or go to bed.
Poor grades irrespective of strong efforts.
Changes in academic performance.
You may want to check this website to see the symptoms and causes of mental illness.
Tips for Finding Psychiatric Care Services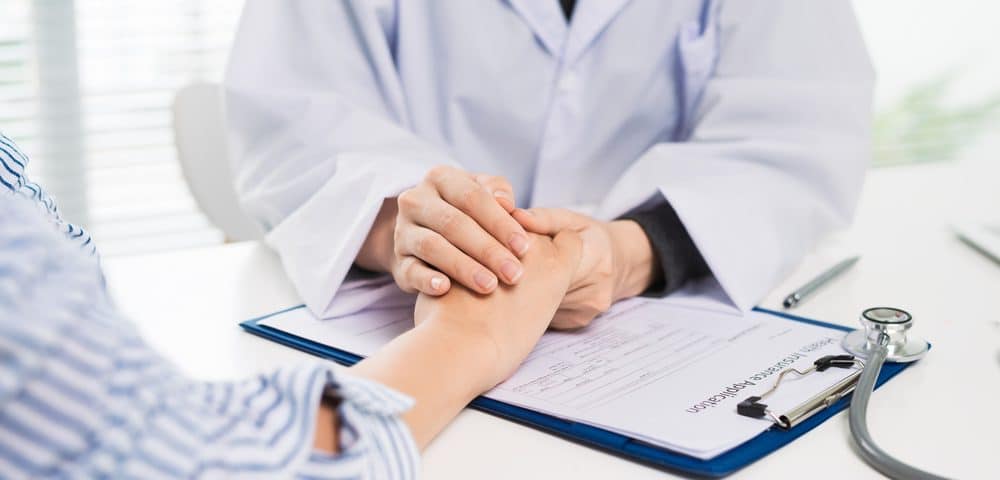 The following tips are useful for finding psychiatric care services:
Request a list of clinics that offer such services from your health insurance provider. Most insurance companies have this information on their website.
Ask for a recommendation or referral from your PCP (primary care provider).
Ask your family member, trusted friends, or clergy.
Find out whether the EAP (employee assistance program) of your company offers such services. If you are a student, you may want to find out whether the school's health center provides mental health care services. You can also go ahead and request a referral.
You can contact a national or local organization on mental health. You can reach out to organizations like NAMI (National Alliance on Mental Illness) via phone or the internet.
Some professional associations usually keep a directory of psychiatric care providers. These associations include the Association for Behavioral and Cognitive Therapies, the American Psychological Association, the American Psychiatric Association, and the American Medical Association
You can check listings of phone books or the internet. You may want to look out for categories like community service contacts, psychologists, counselors, social service institutions, or psychiatrists.
Things to Look Out for When Selecting a Psychiatric Care Provider
When selecting a psychiatric care provider, you may want to consider the following:
The education, training, license, and years of experience of the doctor. Licensing requirements usually vary from state to state.
The doctor's area of specialization and the specific services that they offer.
The doctor's philosophy and treatment approach.
The insurance providers that they accept.
Their office hours, length of consulting sessions, and fee structure.
You may want to visit https://www.medicinenet.com/questions_to_ask__mental_health_provider_and_doctor/views.htm to find out the questions to ask when choosing a mental health care provider.
Conclusion
Mental health care is important, and it is even more critical to choose a provider that will be suitable for you. We hope that the information provided in this article has been helpful.