If you thought that all dentists are the same, you are actually mistaken. Just as is the case with any other profession in the medical field, dentists also have their respective areas of specialization. But despite the differences in their speciality, the work that they all do is quite similar in the sense that they generally take care of the dental issues of patients. However, pediatric dentists are experts that have the extra training required to cater to children. In addition, it's also pediatric dentists that provide care for patients who have special needs.
When Is The Best Time For Your Child To See A Pediatric Dentist?
Pediatric dentists exist for a reason. They know best how to handle infants and young children that need extra assistance during dental visits. If you have a baby with you, now you may also be wondering about when exactly would be the best time for your infant to see a pediatric dentist?
As not all babies are the same, there's no universal rule or one-size-fits-all approach to addressing this concern. The golden rule of thumb for you to follow is to bring your infant for an initial consultation as soon as their first tooth erupts. Generally, this happens before the first birthday of your child.
That said, click here to learn more about what a pediatric dentist can do for your children if you have any concerns.
What Is The Main Difference Between A Family Dentist And A Pediatric Dentist?
Pediatric dentists can also be referred to as the paediatricians in dentistry. As the name suggests, they cater to the needs of children. The edge that these dentists have over others is that they've got an additional two or three years of specialized practice in treating only children. They specialize in providing primary and expert oral care for infants as well as children.
The difference also lies in their set of responsibilities, such as the following:
Both general and pediatric dentists instruct patients about proper dental care. But, the difference is in how pediatric dentists offer additional counselling for the needs of patients. Naturally, parents with young kids need more specialized care. This is because infants also go through a considerable adjustment period in their growth, like the need to wean off pacifiers.
Pediatric dentists, unlike general dentists, receive training to help identify the developmental needs of their patients, like braces for instance. In this case, the expertise of orthodontic specialists may be required as well.
Pediatric dentists receive the proper training to have extraordinary interpersonal and communication skills to be more approachable for children. The goal of pediatric dentists is to ensure that kids will cooperate with them. When you come to think of it, if general dentists have a hard time with the fear and tension of some adults, that is bound to be heightened in the case of young children when they visit a dentist.
In this regard, some of the responsibilities of pediatric dentists include the following:
Referring their patients to other specialists, such as orthodontists
Examining the gums and teeth of young children
Supervising other dental professionals as they go through specialized procedures
Educating parents about child-related issues
General dentists, on the other hand, can carry out more rigorous work, where they can spend full days at work. For them, the most important skill to practice is leadership capability, as they're responsible for seeing other specialists, such as dental therapists.
Here are the duties carried out by general dentists:
Referring patients to specialists
Analyzing x-rays of the mouth of the patient
Showing patients how to care for their teeth properly
Going through the process of teeth extraction
Caring for chipped or broken teeth
Why Is It Important For Your Child To See A Pediatric Dentist?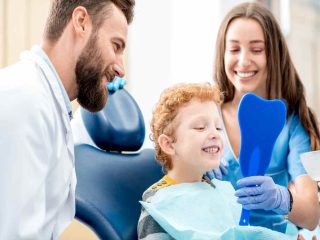 One of the common misconceptions of parents is that baby teeth don't have any important role to play, as these baby teeth would eventually fall or get removed anyway. However, this is a misconception. Even when your kids only have baby teeth, visiting a pediatric dentist will still work to your advantage. Note those baby teeth are needed for young kids to learn how to talk and chew properly.
Then, when these teeth eventually fall out, it aids in forming a pathway for the permanent teeth to grow.
Conclusion
Thankfully, dentists are able to undertake more specialized care today. They're not just focused on general dental care. Hence, if you're looking for one that can provide you with specialized care, it is now possible to access a dentist that can cater to this need. Particularly for young kids, pediatric dentists provide the best care possible. Whatever the issue might be that you need a dentist to resolve, you can now have this care readily available.