Are you looking for Lava Cake cannabis species? The good news is that these compact, dense buds are indica-dominant and blanketed in a frosty layer of trichomes.
Incredibly popular for many cannabis lovers, it has effects ranging from blissful to complete relaxation which is perfect for casual or frequent users alike. Whether you're growing indoors or outdoors, don't go any further: Lava Cake is here for you. See more articles about trichomes on this page here.
Featuring a chocolatey taste and moderate THC levels of 16-18%, these feminized seeds are the ideal selection for both novices and cannabis connoisseurs alike. Not only do they deliver an unmistakably delicious flavor, but their higher potency guarantees a stronger high that is still manageable even by those without prior experience with marijuana.
What the Lava Cake is All About?
The Lava Cake is a highly sought-after strain in the cannabis industry. Characterized by its dense buds and potent effects, this strain is a mix of two of the marijuana world's most popular strains: Thin Mint Cookies and Grape Pie, that can be enjoyed during the day.
Its unique flavor and aroma profile consisting of a blend of minty chocolate, have won the approval of many users. With a THC content that's high enough to have cerebral effects, the strain can serve like an ambrosial treat and an addicting one at that, making it a favorite among those looking for a strong high.
Its Indica-dominant genetics produce a relaxing and soothing effect that can help alleviate stress and anxiety. If you're looking for a unique and potent strain, this species should be on your list.
Terpene Makeup or Genetic Profile
The lava cake strain is a unique strain of cannabis that is famous for its delicious flavor and potent effects. This strain is a cross between the silken mint and chocolate accents of Thin Mint GSC and Grape Pie, two highly sought-after strains in the cannabis community.
With a terpene profile of alpha-pinene, caryophyllene, and limonene, Lava Cake provides an invigorating and minty experience. Users can expect to feel calmer yet upbeat for extended periods of time due to the compound that is generally found in conifer trees like pine.
Alpha-pinene also works as an insect repellent within perfumes which significantly diminishes any psychoactive effects associated with marijuana consumption. Get an overview of alpha-pinene at this link: https://www.sciencedirect.com/topics/agricultural-and-biological-sciences/alpha-pinene.
If you're a grower, these two phenotypes are sure to please. Thanks to decades of cannabis cultivation expertise from the manufacturers and breeders, this is one triumphant tale that's certainly worth the space in your garden.
High Effects and Highlights
While it is an indulgent treat, it's important to note that the high effects of lava cake come not from its chocolatey goodness but rather from its THC content. They can induce feelings of hunger, sleepiness, and relaxation. It helps consumers who are feeling stressed and anxious and will ease the mind of anyone wanting to relax after a very long day.
With its very delicious flavor profile and cakey terpenes, you will expect to inhale the scent of sugary dough just like you would when you're near a bakery. The green and purple, rich hues have glistening trichomes and are dense, so you will never run out of baked cannabis goods for relaxation. Flavors have hints of vanilla, pepper, and mint but know that there can be side effects like dry eyes, headaches, and paranoia, so it's important to consume this in moderation.
Tips for Growing the Plant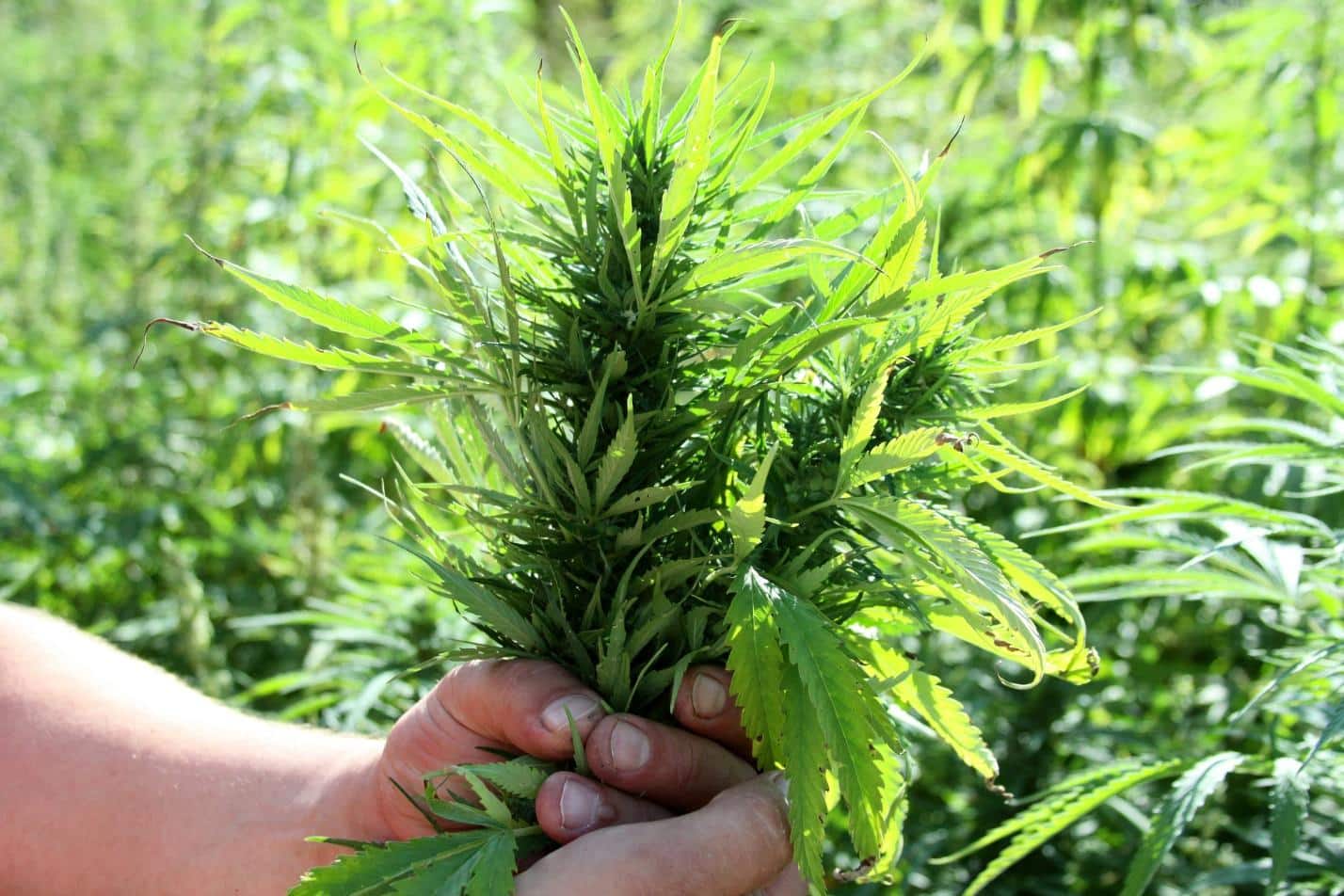 Growing Lava Cake feminized seeds can be complicated, whether you nurture them inside or outside. However, you can increase your chances of a successful harvest with the right tips and techniques.
The good news is that they grow in outdoor and indoor settings and mature after nine weeks. The harvests should yield around 10 to 16 ounces, and they will benefit from a screen of green or low-stress training techniques involving many canopies.
Ensure you provide a consistent environment for your plants with the correct temperature, humidity levels, and light intensity. Also, choose the appropriate soil mix for your Lava Cake seeds and ensure proper drainage and good airflow to decrease the chances of mold and other diseases that can harm the plants.
To cultivate the healthiest, most powerful Lava Cake plants possible, remember to adhere to a consistent watering and fertilizing routine. Also, don't forget to observe your crops carefully for any sighting of pests or illnesses as you must take action at the first warning signs. Following this advice will guarantee lush results in no time. With some effort on your part, you can experience satisfaction from an abundant harvest.
Where to Buy Authentic Seeds?
If you're looking for authentic and quality lava cake long-term storage seeds, you'll want to do your research to find a reputable supplier. It's important to prioritize the quality and authenticity of the seeds to ensure a successful and fruitful future harvest.
One option is to seek out specialty banks, where you can find a wide selection of high-quality strains from trusted sources. Another option is to connect with well-established growers in the industry who can provide valuable advice and resources. Regardless of your route, ensuring you invest in quality seeds is crucial for a successful and bountiful harvest.
Cultivating the Lava Cake marijuana strain is a great choice for growers due to its potent effects and bountiful yields. Growing with feminized seeds eliminates the worry of dealing with male plants, making cultivation much simpler than starting from scratch. To ensure you acquire genuine strains, purchase your supplies from verified vendors who specialize in long-term cannabis storage solutions for maximum freshness and potency.