Black spot on lips are no joke. I never really notice I have a black spot on my lip considered myself until one day when I want to go out to special events. Like planning a wedding, going out for shopping and can turn even the most beautiful to have a dull and ugly look. After all, your lips are one of the most important facial features. Have you ever wondered why these black spots are formed on your lips? 
After some time I noticed that the cause of black spots on lips includes over-exposure to the sun, excess intake of caffeine, excess intake of alcohol, smoking, using cheap cosmetics, and some medical conditions etc. But do not worry. There are several home remedies that can help you in getting rid of black spots on your lips.
7 Best Home Remedies to Remove Black Spots on Lips (get bright soft lips)
Today, I will discuss with you some of the home remedies that I use and how to prepare them to get back the soft, pink lips that you want:
1. The Use Of Tomatoes
Among all the fruit we always neglect tomatoes and consume more other fruits. For example, Apple, and Avocadoes. Tomatoes are great to reduce black spots on the lips. This is the part we often neglected, we should consume more tomatoes as much as we consume other fruits.

Tomatoes have skin-lightening properties that help in removing black spots on the lips. Apart from that tomatoes have been linked to many health benefits, including reduced risk of heart disease and cancer. They are also a great source of vitamin C, potassium, folate and vitamin K. The major dietary source of tomatoes is antioxidant lycopene, which is used for many skins lightening soap and cream.
Ingredient

METHODS
This remedy is very simple and easy-to-prepare. 

First, slice the tomatoes and blend them to form a paste. 

Next, apply this paste on your lips and leave it on for about 15 minutes. 

 After 15 minutes, rinse it off with pure water preferably use warm water for the best result.

Use this every day at least once for better and faster results.
2. Use Moisturizing Cosmetics Balm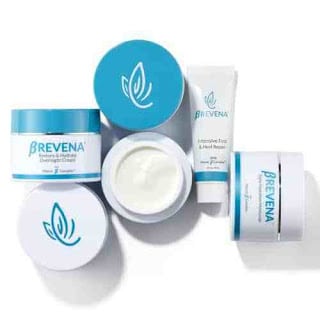 Today, we hardly check on the cosmetics we buy, read the instructions manuals, ingredients, and often we buy from a cheap store instead of buying from the company directly or from the best store like Amazon. It is very important you check for labels, description and to know the best moisturizing cream or balm that prevent dry skin and soothe eczema flare-ups. 
Be Careful With The Cosmetics You Use. Bad quality cosmetics can cause dark spots on your lips. The harsh chemicals and other ingredients used in cosmetics cause skin damage on the lips. Therefore, make sure that you check the expiry date of the products like lipsticks, balms, etc., before buying them.
Hydrated lips always look bright and soft. You should cultivate the habit of using lip balm all year. It will keep the lips supple and healthy. Using lip balm prevents the formation of dryness and dead skin cells on the lips.
In addition, a lot of people often neglect their lips. They only apply balm to their body and often neglect to apply it to their lips. You should remember that your lips is part of your body, and always when taking your bath apply your moisturizing soap to wash your lips as well.
First, wash your lips with soap of your choice.

Apply the balm/cream you use on your lips.

Before applying your other makeups

Do this every day.
3. Use Almond Oil 
Almond oil not only helps in removing the pigmentation of the lips, it also hydrates and moisturizes the lips making it soft and lustrous. This oil has a bleaching property that brightens up the skin.
Also, Sugar exfoliates the lips by removing dead skin cells. 

Ingredient: 

METHOD 


First, Put 2-3 drops of pure almond oil on the lips and massage it with your fingertips for 2 minutes.

Gently massage this mixture on your lips in a circular motion.

After 2 minutes wash it off with plain water. 

Repeat this remedy twice a week for better results.
4. Use Lemon And Honey
Lemon is a citrus fruit that contains vitamin C. It consists of a powerful bleaching ingredient that lightens the darkness naturally. This helps in removing any kind of pigmentation or dark spots by removing the dead skin cells. Honey helps in moisturizing the lips, thus giving it a glow. 

Ingredients: 
1 tbsp lemon juice 

1 tsp honey 

METHOD 


Slice your lemon and squeeze the juice out of it in a separate container. 

Now add 1 tsp of organic honey into the lemon juice and mix both the ingredients well. 

 Apply this lemon-honey mixture on your lips and leave it on for 15-20 minutes. 

After 20 minutes, rinse it off with lukewarm water. 

 Pat dry and apply a lip balm so that your lips don't go dry after using lemon juice.
5. Use Rose Petals And Glycerin
This remedy will work effectively if you have Black spots on lips due to smoking.
Ingredients
A handful of rose petals

Glycerin

METHOD:


First, grind a handful of fresh rose petals to make a fine paste. 

Now mix the rose petal paste with some glycerin. 

 Apply a layer of this rose petal-glycerin paste on your lips just before you go to bed. 

Next day morning, rinse it off with normal water. 

Use this regularly for fast change.
6. Use Beetroot Juice
Beetroot juice works very well in removing dark lips. Especially, it can remove black marks from the lower lips well. Just take a slice of beetroot and apply on your lips for up to 4-5 minutes. It will reduce the dark lines of your lips, and if used every day for up to a month.
7. Exfoliate Your Lips

Exfoliation is a method used to removes dry skin cells. So, making your lips light and natural look. Exfoliation also increases blood circulation and helps to renew the cells. Regular exfoliation prevents the formation of dark spots. 
Use this method twice a week only.

 You can use either homemade exfoliators or buy from an online store. 

Mix one teaspoon of brown sugar with 5 drops of lemon juice. 

Stir them well. 

Apply the mixture to the lips and rub the lips with fingers for one minute. 

Then wash your lips off and use a regular lip balm. 
Health Tips From Healthsoothe
If the above home remedies and tips could not remove black spots on your lips, you should fix an appointment with your dermatologist as soon as possible. He/she will enlighten you more on why you have dark spots and how to treat it.
Excessive sun exposure can also cause dark spots on the lips. So, always keep your lips covered with SPF lip balm in the sun.

You cannot remove the Black spots on your lips in a single day or overnight. It will take some time depending on the intensity.

Likely, More iron intake can also cause Black spots on lips. Reduce your iron intake and consult with your doctor.

Don't bite or lick your dry lips. It may bleed and cause infections that ultimately give you dark spots.

Try to avoid too much salt, spicy and allergic foods that can cause lip infections.

If you notice any side effects with any home remedy mentioned above stop using it and reach out to your doctor.

Clean your mouth before going to bed and remove any forms of makeups and balm from your face and lips.