For those experiencing the loss of teeth, an option is becoming more readily available in dental implants. These boast a potentially permanent restorative solution based on how they're cared for.
The suggestion is that millions of people are fitted with at least one and thousands more request the surgery each year. The surgical procedure deems a relatively serious one compared to the dental practice standards like filling a cavity.
Though, the modern option is becoming a somewhat familiar choice that the best dental implant center provides only by the most trusted and well-established dentists. Still, if you're someone who hasn't experienced many dental procedures, there might be some apprehension, albeit excitement, over getting a new mouth.
The dental practitioner will provide helpful hints to ease your fears and ensure that the surgery succeeds.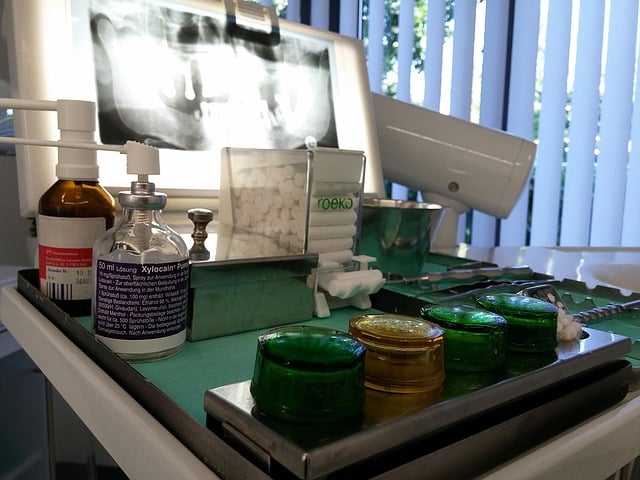 How To Prepare For Dental Implant Surgical Procedure
The first step for a dental implant surgical procedure is to consult with your chosen implant center to go over what the surgery will involve and answer all the questions you might have.
That's the opportunity for the dentist to help ease your worries, so you must ask anything and everything that's on your mind. The dentist will also assess you to ensure that you're a good candidate for the implants. Find out if dental implants are worth it at https://www.medicinenet.com/are_dental_implants_worth_it/article.htm.
One specific factor that might cause a problem is if you're a smoker. After your procedure, you would need to strongly consider breaking the habit for the numerous reasons that it has for causing a mound of problems in the mouth that can contribute to the artificial components failing.
Other than that issue, if the dentist deems you a good candidate, you should start preparing before the surgical date. Some things that you want to have ready for when you go home:
Ensure that your pantry is stocked
No one wants to go shopping after having dental work, especially implants inserted surgically, nor will you want to be standing over a stove preparing dinner after the procedure.
It's wise to get fast and easy things to warm up, albeit soft, easy to slide down the throat. That would include perhaps soups, soft items like mashed potatoes, noodles, pudding, some drinks that offer nutrients, and, of course, plenty of water for hydration.
In this way, there's no skipping meals, but you can still take it easy and get the required rest. When you do your shopping, you'll need to stock up because this type of food will be the course of your diet for several weeks or more, depending on if you need a bone graft.
Arrange time off
Some people might not want to miss work and feel good enough that they can make it in the next day. Still others, and it might be wise, to take a day or two to simply take it easy.
If you've never had serious dental work and don't know the way you might react, it's reasonable to be on the safe side and allow a day to stay off from work and avoid any sort of activity, kind of be calm, still, and just relax for the day.
Sedation is always an option
If you've never had an implant or any serious dental work or if going to the dentist, in general, makes you exceptionally nervous, you should in no way feel a reason to be afraid to ask for options to help you get through the procedure more calmly, like sedation options.
That's why these are available. Some people are simply terrified at the mere sound of the noises in a dental office and know there's no way they can simply drown it out and get through it.
No dental provider would want a patient to attempt to put on a brave face; instead, preferring a relaxed, easy to work with patient. When you're scared or anxious, ask for help to get through it.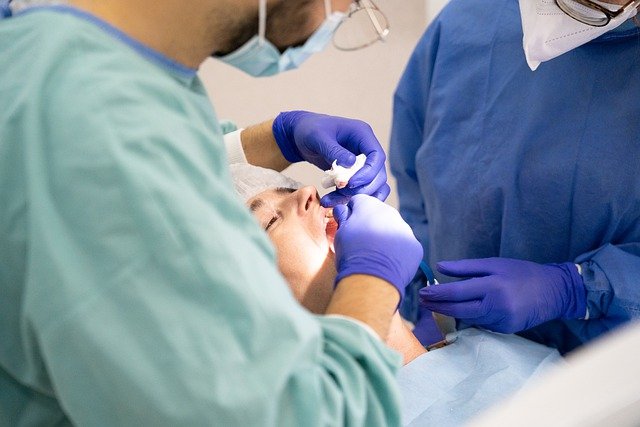 Ensure a good night's sleep
It might be challenging if you're nervous, but it's vital to get a genuinely good night of sleep before surgery day because it will help ease fears, and physically you'll be rested.
Most invasive procedures can be stressful for the body, even though this surgery deems exceptionally safe and relatively straightforward. Allowing your body to rest before a serious oral technique allows the body to then move into the healing process more smoothly.
The healing process does take considerable time, potentially a few months. It's natural to be sore and have a sense of discomfort. When viewing the implants after the procedure, there will be redness, a bit of swelling, and minimal bleeding where the implant post is.
Getting back to where your mouth feels a sense of normalcy might be after a couple of weeks, but it's essential to maintain your care plan and diet, so the post and jaw continue to heal.
After the bone is fused to the post successfully, placement of the new tooth can occur. Click for a guide on dental implants.
Final Thought
Dental implants are a restorative solution when you experience tooth loss for any number of reasons. The implant center will have a consult to explain the procedure and answer any questions. From that point, they'll assess to determine if you're a candidate.
At that point, if you have any underlying dental issues that would hinder the procedure, the center will help get those problems under control and help you to regain mouth health so the surgery can go smoothly in the future.
If you are a good candidate, the plan will be outlined and the appointment booked with directives on what to do to prepare for surgery day. The dentist will give aftercare instructions that need to be followed precisely in order for the implants to be a success.
Long-term care will determine the lifespan of the implants. That will include good oral hygiene and annual or biannual visits with your regular dental provider.