The Apple Watch is the leading smartwatch in the market, specifically designed to operate harmoniously with other Apple products such as the iPhone. Whether you are seeking to optimize your workout regimen or simplify taking calls, investing in this smartwatch is worthwhile. However, despite its compact size, the Apple Watch offers a broad range of features and functions. If you have recently purchased an Apple Watch or are contemplating getting one but are uncertain about its functionality, this guide is for you. This article aims to assist you in leveraging the fitness features of your Apple Watch to the fullest.
Set Up your Apple Watch for Fitness
Apple sold over 195 million Apple Watches. The popularity of this device can be explained by its streamlined functionality. Many users ask: "Is there a user guide for Apple Watch?" In order to use your new device, you must have an iPhone running iOS 15 or a later version. To ensure compatibility, you can check your iPhone's software version by accessing the Settings menu, then tap General and Software Update. This is also where you can check for any available updates. To use your Apple Watch with your iPhone, you'll need an iPhone 6S or a newer model.
Then, you need to press and hold the button located on the flat side. You'll observe the Apple logo displayed on the screen. Afterward, you'll receive instructions to utilize your iPhone for configuring the Apple Watch. At this point, you can select whether you're setting up the watch for yourself or someone in your family.
Track Your Workouts
The Activity app on your Apple Watch monitors your daily physical activity and motivates you to achieve your fitness targets by following the Apple fitness workout plan. It tracks the frequency of standing, the duration of movement, and the length of your exercise sessions. A visual representation in the form of three colored rings depicts your progress. To utilize this function, access Apple Watch workouts. Rotate the Digital Crown to select the exercise you want to perform. For activities such as kickboxing or surfing, press the Add Workout button at the bottom of the screen.
Utilize Health and Fitness Features
The Apple Watch is equipped with various features that promote excellent heart health, with the notifications for high and low heart rates being particularly noteworthy. How is fitness calculated on Apple Watch? When your heart rate remains abnormally elevated or depressed for 10 minutes, this IOS device sends you an alert, provided that you have activated this function. This feature can be incredibly beneficial as it may indicate elevated stress levels or anomalies in your heart's health. Additionally, the watch can notify you of low cardio fitness levels, which is akin to a gentle reminder to become more active. To activate these alerts, navigate to the Heart section of the Watch app and enable Cardio Fitness Notifications.
Do you want to know: "How do I use my Apple Watch as a fitness?" The Apple Watch offers a useful feature that checks your heartbeat for potential irregular rhythms, which may indicate a medical condition like atrial fibrillation. However, it's crucial to note that the Apple Watch is not a substitute for professional medical advice. If you receive such a notification, consult with your doctor immediately. In emergencies, the Apple Watch's Fall Detection can alert emergency services and nearby individuals if you suffer a hard fall.
Use Third-Party Fitness Apps
The official Apple Watch store has over 21,000 1https://blog.gitnux.com/apple-watch-statistics/ apps. The Workout app on Apple Watch has its limitations for serious runners, such as the absence of interval workouts and limited metric display. However, iSmoothRun delivers a complete and customized running experience with features to track and create workouts based on intervals, distance, or heart rate zone.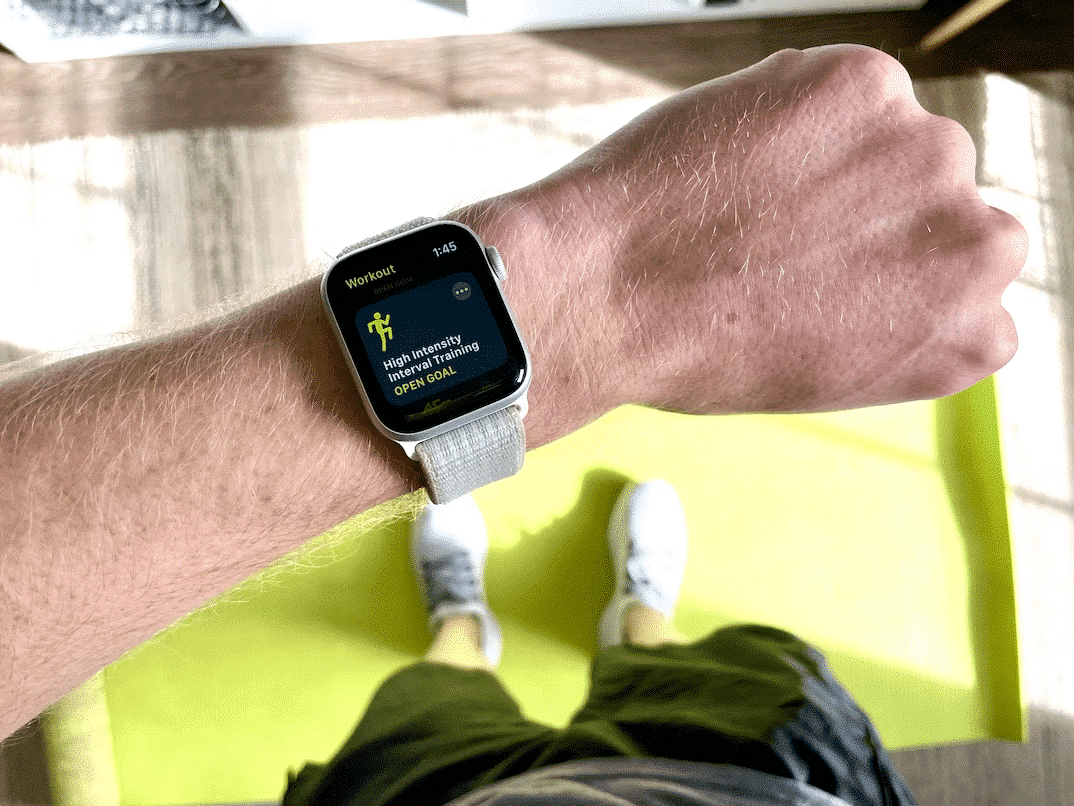 Please make sure that Bluetooth is turned on and that you're connected to Wi-Fi for optimal performance. If you need to connect to a public Wi-Fi hotspot, use a VeePN IOS to secure your connection. A free IOS VPN is a perfect solution for budget-conscious people. You might ask: "How does VPN work on iPhone?" A reliable VPN for Apple iPhone encrypts your connection. After installing VeePN, you won't need to worry about the privacy of your data. If you aren't sure whether you need to pay for it, you can use a free trial version. This VPN will protect your device from being compromised. After launching it, you can connect app for iPhone without any risks. IOS users opt for this tool to ensure that nobody will be able to track them. With it, your IOS device will be virtually untraceable.
Additionally, for those who pursue triathlon, look no further than Triathlon Tracker. You can connect app for iPhone users in a few steps. Its unique feature lets you mark your transition between disciplines by tapping your Watch's side buttons.
Now that you know the answer to the question "How do you use Apple Watch step by step?", you can see that it is a comprehensive health and fitness tracking device, equipped with an array of features including activity tracking, heart rate monitoring, and irregular rhythm detection. By leveraging its numerous functionalities with proper usage and configuration, the Apple Watch can prove to be a powerful tool in aiding you to maintain a healthy lifestyle. Make sure to also use the VPN iPhone app to ensure the protection of your data.
Additional resources and citations
1

https://blog.gitnux.com/apple-watch-statistics/