As parents grow older, they frequently require assistance with daily responsibilities such as meal preparation, medication management, and healthcare decisions. The need for assistance appears basic enough, and yet many adult children pursue providing care for elderly parents in an overbearing rather than supportive manner.
It's difficult to know how to aid elderly parents without taking control, especially because elders are typically hesitant to ask for or accept help. The best way to approach this is to take command without causing your parents to feel like they've lost their autonomy. With these tips, you can successfully get the task done without seeming condescending or enraging your elderly parents.
Know when it's the right time to intervene
A parent's steady health decline, an unexpected medical event or new health difficulties, a new diagnosis or changes in medication, and so on are all causes for family members to step in as caretakers. It's critical to be involved in your parents' day-to-day activities as they grow older, so you can detect changes in their behavioral patterns or routines if they occur gradually.
Recognizing a change in your parent's behavior patterns might help you determine whether it's time to intervene or coordinate additional care for them. A pattern shift could include aging parents skipping out on social engagements, forgetting to pay a bill, skipping a doctor's visit, and so on. The more you're active, the more you'll be able to spot when your parent is struggling to come to terms with their lives and needs help.
Whatever their unusual change in behavior might be, the best thing to do is communicate with them about the reasons they do this and how you can help them feel better. If you think their hearing is starting to deteriorate, talk about going to an audiologist to get them hearing amplifiers to make communication easier. Or, if their posture is starting to change talk about taking them to a physician to offer the best assistance. Alternatively, consider getting them a medical alert system to allow them to stay active and safe.
Allow parents to decide how and when you assist them
Allow your parents to come to you rather than rushing in to finish every unfinished chore or address every difficulty. Seek to minimize your help to just those components of a specific activity when they inform you what they need your assistance with, at least for the meantime. Sometimes it's difficult for parents to seek help openly.
Make sure you pay attention when your parent tells you about their feelings and experiences. Ask whether they could use your assistance if they express concerns or difficulties about a specific activity. Even if they refuse, you will have demonstrated that you care about their well-being and are eager to help them.
Of course, if your mother or father has unrealistic expectations about what they can accomplish on their own, you'll need to find a method to gently persuade them to see your point of view. The easiest method to get your argument through is to show real concern for their well-being. If they refuse to accept your assistance, inquire as to who they would take assistance from. Seniors may be more receptive to outside assistance from professional carers hired through a home care agency.
Be respectful and patient
Before you plunge in, be sure you have permission. Whenever you bring your parent to the doctor, don't suppose they want you to accompany them inside the examination room. Instead, ask whether they like you to stay the entire time or whether you should come in toward the end to ensure that your questions are answered. Remember that no matter how old they get or how their abilities change, your parents are still your parents, and they are worthy of decency and respect.
Try to avoid being harsh or condescending, as difficult as caring for elderly parents may get. Many people think of caring for an elderly parent as a reversal of roles, but it's crucial to remember that the elderly are not kids who require "parenting." Aging is challenging, and most elders aren't trying to be frustrating on purpose. Please remember that the more you insist on influencing a problem, the more your parents will resent your "assistance."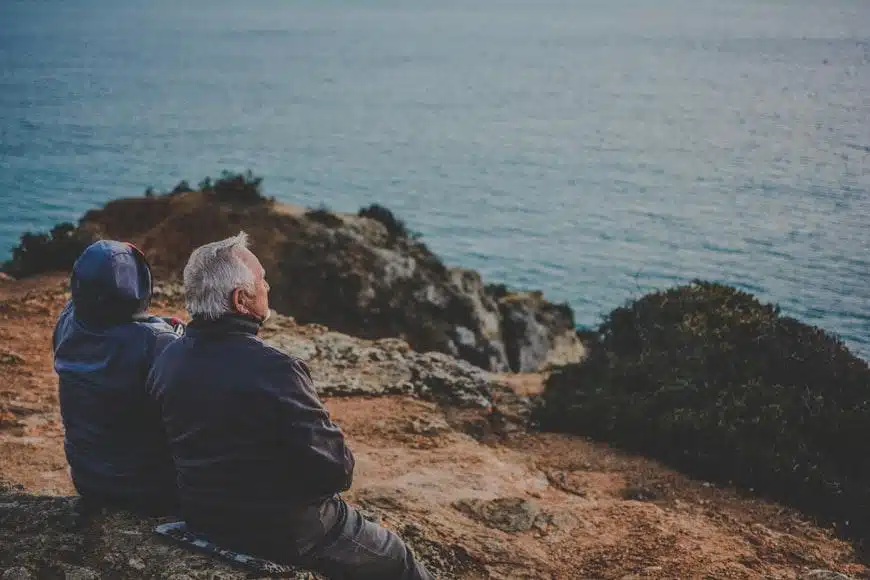 Final thoughts
It might be difficult to adjust to becoming your parent's caretaker because it signifies a change in your parent's life and even a new phase in your relationship and life. Furthermore, being a caretaker is a significant responsibility that necessitates a significant amount of effort, commitment, and time. It's critical to know when to intervene and to set expectations for what your parent requires and what you can handle.