Zantac, like other ranitidine medications, is commonly used in peptic ulcer disease treatment to reduce the production of stomach acid. This drug is also used in treating certain throat and stomach problems, including erosive esophagitis (inflammation of the esophagus), gastroesophageal reflux disease or GERD, and Zollinger-Ellison syndrome.
But, this drug is now under investigation because of a discovered contaminant. What are the side effects of Zantac? Can this long-time ulcer medication cause cancer?
FDA Press Release On Zantac
In a press release by the U.S. Food and Drug Administration on April 1, 2020, all ranitidine products are requested to be withdrawn from the market immediately. It's the latest step of the FDA in their ongoing investigation concerning a contaminant found in Zantac (famous brand name of ranitidine) known as N-Nitrosodimethylamine or NDMA.
The FDA has discovered the NDMA impurity that may result in the exposure of those taking Zantac. Hence, all ranitidine products would be recalled and no longer sold in the U.S.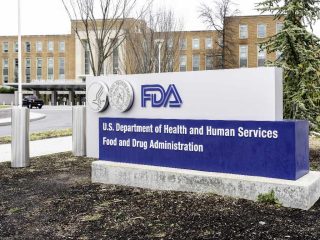 NDMA: Probable Human Carcinogen
In an independent laboratory testing conducted in 2019, it was discovered that the presence of NDMA may cause cancer from Zantac. NDMA is considered a probable human carcinogen that is also present in water and food. However, low levels of it wouldn't lead to increased cancer risk.
Through further independent laboratory testing, it was found out that NDMA present in ranitidine could potentially cause cancer. In September 2019, FDA warned the public of the potential risks of ranitidine and to consider alternative over-the-counter and prescription treatments.
Here are the findings of the FDA:
Third-party laboratories confirmed increased NDMA levels in ranitidine under normal storage conditions.
NDMA levels increase when stored at higher temperatures, significantly during distribution, and even during handling by consumers.
The longer a ranitidine product has been manufactured or the older it is, the greater is the NDMA level above the acceptable limit of daily intake.
Nitrosamines Causes Cancer
Nitrosamines are the most potent group of cancer-producing substances or carcinogens, in which 90 per cent of approximately 300 compounds have been tested. Research shows that these compounds are carcinogenic in laboratory animals, and N-Nitrosodimethylamine or NDMA causes liver cancer.
Following are the important facts about nitrosamines:
Volatile N-nitrosamines may cause tumor formation in human organs, such as the lungs, esophagus, pancreas, liver, bladder, and kidneys.
These carcinogenic compounds are formed during the reaction of nitrite or nitrogen oxides and amino compounds.
Nitrosamines occur in many foods (e.g., cheeses, smoked food, sausages, and pickled food) and beverages (e.g., beer).
Nitrosamines are formed during smoking, frying, and pickle salt food preservation, with the highest NDMA level discovered in smoked sausage.
Ranitidine Products Affected
All ranitidine products are affected, including Zantac sold by Sanofi, which is available both OTC and by prescription. Multiple companies selling generic versions are also advised to recall their products. Novartis or Sandoz and Apotex already recalled products even before the press release of the FDA. Learn more about this news and other drug-related updates at Drug Injury News.
Consumer Steps To Prevent Cancer
If you've been using Zantac or any brand name of ranitidine for a while for your ulcer or acid reflux, it's a good time to talk to your doctor to find an alternative treatment, such as using a different H2 blocker or drug classes for your heartburn or ulcer.
Some people find antacids helpful for heartburn relief. Lifestyle changes, such as avoiding certain food (including spicy food and large or fatty meals) and beverages (like alcohol) help prevent heartburn episodes.
Proton pump inhibitors or PPIs have been found to be more effective than Zantac or ranitidine, which can irreversibly block the secretion of stomach acid by specific enzymes. That's why the FDA recommends these PPIs as alternatives to ranitidine:
Esomeprazole or Nexium
Lansoprazole or Prevacid
Omeprazole or Prilosec
Note: When PPIs are used as Zantac alternatives, they may increase your risk of gastric infections and reduce the absorption of vitamin B12 and magnesium.
Immediate Health Risk Of Zantac
It's important to note that the NDMA present in ranitidine products doesn't pose any acute or immediate health risks. Neither the pharmaceutical companies manufacturing ranitidine nor the FDA has received any reports of any adverse events or health cases related to the use of ranitidine. Although NDMA is considered as a probable carcinogen, this may only cause cancer to users after exposure to high NDMA levels for a long period of time.
Conclusion
For the sake of patients' health and safety, the FDA recommends ranitidine product recall because of NDMA, which is a probable cancer-producing compound. While cancer could possibly result from long-time exposure to the said carcinogen,, Zantac has no known immediate health risk. At the moment, consumers should better find alternative medications to ranitidine by seeking the help of a physician.