If they were allowed to choose, most patients would prefer implants over bridges and dentures. You can know more about implants on this site here. This is because the restorations that are related to implants are more durable and permanent in nature. Many patients would choose a healthy way of replacing their missing teeth, especially if the others are still intact.
Many cosmetic dentists may recommend the implants to their patients, depending on the case. The implant is a process of replacing a missing tooth from the crown down to the root. The rod on the synthetic tooth will act as roots, and it will be attached to the jawbone.
Once the installation is complete, the titanium rod will attach and fuse to the surrounding bone. This can be completed at a molecular and cellular level. The embedded roots are strong enough to support other restorations like bridges for dentures and crowns if a patient decides to get them later on.
Most dentists will recommend the dentures to a patient who doesn't have any problems with his oral and physical health. This can be true if the jawbone is too weak or already, or many teeth are already missing.
However, some ideal candidates qualify for implant-supported cosmetic surgeries. Many dentists in Lansdale comprehensive periodontal dental care will recommend that you get these if it can improve your overall appearance, and you want a tooth that looks like it's the real thing. The patient who decides to proceed with the treatment can have improved oral health as well.
Reasons for getting Implants
1. Stimulate the Regeneration of the Jawbone
Missing teeth will trigger a loss of jawbone in mass as well as in density. How this event occurs starts from the following: the skin, tissues, and blood in the bone always regenerate in places where they are needed the most. The overall process may involve the destruction of those older cells and the creation of newer ones.
However, the jawbone is different from other tissues in the body. This specific bone needs the presence of natural teeth to recreate newer cells to keep the area healthy and stimulate the regeneration process.
Missing teeth often results in the destruction of the cells, but the implant can prevent this from happening. The roots will ensure that the bone mass stays active, and the jaws will be reshaped in the process. Many patients said that they could enjoy a more defined jaw, and they looked younger after seeing the dentist. Know more about the jaw in this link here: https://www.britannica.com/science/jaw.
2. Keeps the Teeth from Malocclusion or Shifting
Your teeth are always moving, and some try to fill gaps that others left behind. Some will shift closer to a gap, and this can result in a bad bite. In time, if a person doesn't see a dentist, his smile can change, and this may not be favorable down the road.
Most people said that after an extraction, they had experienced difficulty in chewing and speaking. Others say that they have developed cavities, gum diseases, and other oral health problems when they have many gaps in their mouths. An implant will prevent the other teeth from shifting, which improves their aesthetic looks and oral health at the same time.
3. You Can Easily Eat and Speak
Since the implants mimic real teeth, you won't have any difficulties in eating your favorite food. You reduce any diet restrictions that you may previously have because of the absence of a tooth, and you can speak more clearly after the treatment. Most people with missing teeth felt uncomfortable chewing, and therefore, they needed to adjust their diets accordingly, but this is no longer the case.
You can eat healthily and feast on corn cobs and apples if you want. When a person stops chewing solids, the jawbone can rapidly deteriorate, and you can prevent this from happening. Most of the implants will prevent many issues that others are facing in their later years, so it's best to have them while you are younger and if there's a need.
Drawbacks to Know About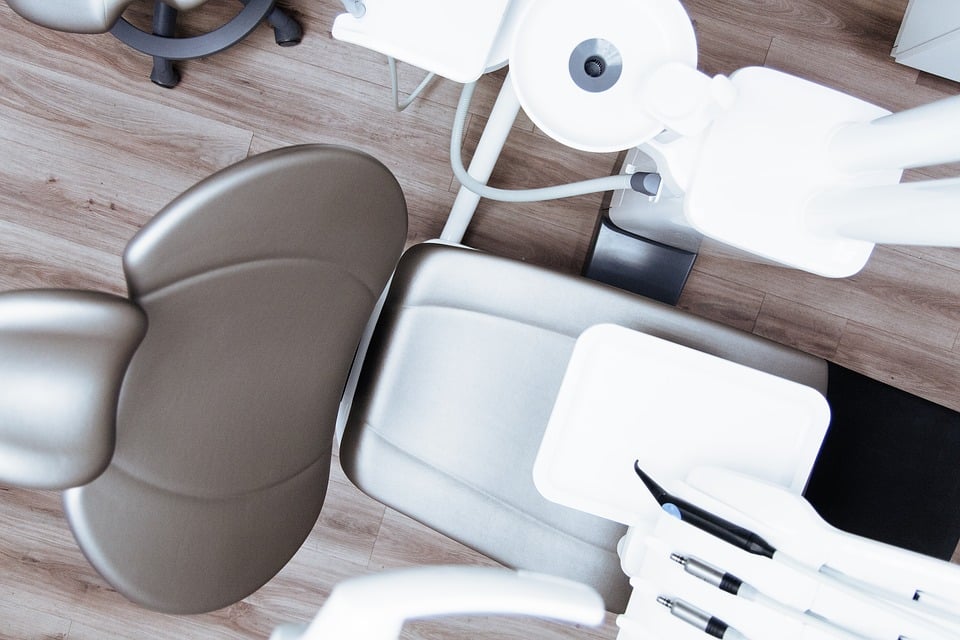 Everything has drawbacks, but it's still worth knowing that the benefits outweigh the risks when you decide to get implants. There are downsides that you need to know, and it's better to be prepared for them. An example will be the following:
Most of the placements will require minor surgeries inside the mouth. The process may become a bit uncomfortable for many people, but there are painkillers nowadays to help them through everything. The recovery will also require a bit of time, so it's essential to follow your dentist's instructions afterward. Also, always drink medications so that you can easily adjust through the process.
Like any other surgeries like wisdom teeth removal, the process may require the risks of complications, especially if you go to an inexperienced dentist. Some of the risks include implant failure and infection. To prevent this, you may be given a prescription for antibiotics that you should take at certain hours.
It's important to remember that the surgery will take time to heal. This also includes many adjustments and visits, so a patient may have to wait for months before enjoying the finished product. Many dentists only consider the people who are in good physical and oral conditions. Another thing is that this treatment may be more expensive than dentures or bridges, but they can be so worth it.
What are the Steps in Getting Dental Implants?
Others may be curious about the processes that are involved in getting dental implants. The kind of treatment you're going to get will depend on the dental care provider performing the surgery. You may get an individualized treatment that's specific to your condition and case.
The plan will include addressing your needs, and you can expect trained experts to help you with the process. You may be referred to someone who specializes in restorative dentistry and oral surgeries for better results. The team of professionals will approach everything with care, and they will determine your options based on your needs.
The next thing that you can expect when you are sitting on a dental chair is the actual surgery. The ortho will put the root implant, which is made up of a titanium post, into your bone socket. You can know more about titanium usage as implant materials on this page here. This is in place of your missing tooth. This process of recovery can take from six to 12 weeks, depending on your condition.
Once the jawbone has successfully bonded to the titanium post, there will be a connector post that will follow the treatment. The post is called an abutment, and this is installed to hold the new tooth in place. To make the new tooth, you may be required to have impressions taken by your dentist, and they will create a bite model for you. The model will capture the arrangement of your teeth as well as their types.
Based on the model that they have made, your new tooth will be created. The crown or the replacement will then be attached to the abutment. Instead of individual crowns, many patients prefer to have a whole new set of removable dentures if they have lots of missing teeth because it can be convenient.
What's the Level of Pain Involved?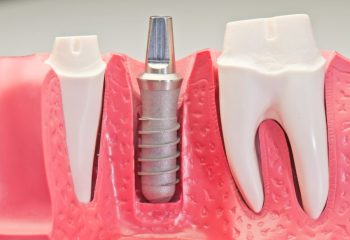 Many people who received the treatment said they'd felt a little discomfort and twinging sensations during the procedure. Most of the time, local anesthesia is used, which will be enough for many to get through the process.
Others reported that the implants have lesser pain compared to extractions. There can be mild soreness present afterward, but pain medications can counter this. Eventually, some people were satisfied because not only their smile has significantly improved; their speech, oral health, and eating patterns have been enhanced as well.
We are sorry that this post was not useful for you!
Let us improve this post!
Tell us how we can improve this post?