Staying fit and healthy is the desire of everyone. While there are several ways to achieve this, one exciting and fun way to achieve good health is by visiting a health spa. A good massage helps you unwind, enjoy quality sleep, and improve mental and physical health.
A health spa can be seen as a wellness and fitness center aimed at improving a person's general health and well-being through healthy activities and spa treatments. Other types of spas also offer a wide range of therapeutic choices from healing to relaxation and complete wellness.
Health spas unlike beauty parlors are focused on the overall wellness and fitness of the body. Choosing the right treatment can be difficult and time-consuming especially if you do not know what to look out for. However, there are reputable facilities that have well-trained professional therapists. The advantage of using good facilities is the proper treatment that leaves you feeling refreshed and more productive. You can visit Urbana Health Spa for more on choosing the right facility.
Types of Spa Treatment
There are several techniques used in spas that aid in relieving stress and leaving one rejuvenated. These various options allow one to choose a treatment that is ideal in combating the stressors in their body although knowing the right one to choose can be overwhelming. This list will help you narrow down your options.
Full Body Massage and Facials
This involves the use of various treatments from aromatherapy to Swedish massage, deep tissue, and reflexology massages. Facials involve exfoliation, mask, cleaning, and finishing lotion. The duration for both facials and full body treatment ranges from 1 hour to 90 minutes. Exfoliation is the process of removing dirt and dead skin. This way, moisturizers can easily be absorbed into the skin.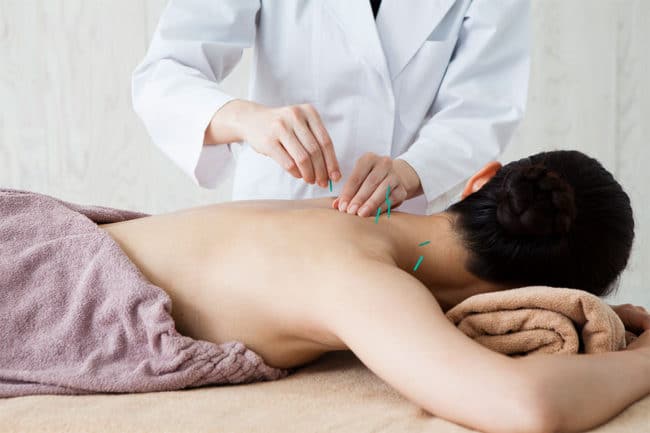 Burmese Massage
This traditional foot massage originates from Chinese, Indian, and Thai medicine. It involves the use of thanaka which is a local natural ingredient. It prevents sunburn and makes the skin smooth.
Herbal Body Wrap
This involves the use of linen sheets and herbal oils which are soaked together and used to cover the skin. Additional blankets are spread over the body and left to relax for 20 minutes. There has to be a wet cloth on the forehead of the guest. The sheets are weighty therefore technicians can only do six wraps in a day.
Water Therapy
Since the time of the ancient Greeks, water has been used as a therapy for treating several illnesses. This term is popularly known as hydrotherapy, and it involves the use of water for professional reasons. Other water therapies are soaking in therapeutic or hot water baths.
Paraffin Body Wrap
This can either be used separately or together with seaweed or mud. The wraps help one to perspire by generating heat which in turn allows moisture and nutrients to be imbibed into the body from the skin surface.
Spot Treatment
This is designed to work in a particular area. It includes pedicures, foot treatment, cellulite, manicures, scalp, back, bust firming, and facial treatment.
Acupressure
This technique is quite similar to acupuncture. This involves applying physical pressure to certain points to remove blockages in the meridians. This treatment is founded on the concept of life energy which is believed to pass through meridians in the human body.
Mud Mask
This can be a full-body mask or used on the face alone. It is done by applying warm thick mud which is then wrapped in foil or plastic for up to 30 minutes although a full therapy usually lasts up to an hour.
Benefits of Spa Treatment
There are several ways a spa day improves health and increases longevity. It is not only beneficial to physical appearance but the mind as well. Whatever therapy you choose, there is sure to be an improvement in your physical and mental well-being.
Eliminates Insomnia
Good night's rest is vital to enable you to function better during the day. Treatments such as deep tissue massage, hot stone massage, or water therapy will ensure the muscles are relaxed which will enable you to get proper rest. This massage therapy increases the circulation of blood and lowers blood pressure.
Reduces Stress
Stress is one of the major causes of health problems such as depression, obesity, heart disease, and insomnia. Stress levels are to be constantly monitored to improve physical health. A day at the spa helps to relax, controls anxiety, and reduces stress. Treatments such as aromatherapy increase relaxation result in better sleep and improve the general well-being of the body.
If you need other tips on how to reduce stress, you can check here.
Eases Pain
Protection of the spine is very important as it is a vital part of the human anatomy. Getting rid of pain in this area has to be done carefully. Massage therapy is ideal for eliminating pain, muscle tension, and stiffness. It also makes one flexible due to tissue elasticity. This is suitable for persons suffering from arthritis or an injury.
Boosts Relaxation
Relaxing the mind and body is very important to enable them to function better. There are various forms of relaxation like hot tub therapy or soaking in therapeutic baths. A deep tissue massage also has numerous physical and health benefits in addition to releasing built-up stress. By relaxing the tension in the muscles, the mind also relaxes. Facials involving exfoliating, hydrating, and cleansing also reduces headaches.
Increases Confidence
Taking care of yourself improves your level of self-esteem and a massage can positively project that. There are also a variety of treatments like mud wraps that nourish and exfoliate the body. They also ease inflammation; detoxify the skin while also relaxing the muscle.
Fights Depression
The different therapies such as meditation, massage, and aromatherapy help fight depression by alleviating its symptoms and even acting as a mood stabilizer. Meditation especially helps one to focus on the present rather than dwell on the past. The use of certain essential oils like bergamot, clary sage, and sandalwood also aids in massaging the body and reducing the signs of depression.
For other strategies and treatments to fight depression, you can check here: https://www.medicalnewstoday.com/articles/327018
Conclusion
Taking a trip to the spa should be a routine activity because it serves the body with several health benefits. If you stay in Mecklenburg County or any other location, you can easily search for a good facility near you and get good treatment.