Let's say you broke or lost your tooth in an unfortunate accident. It is possible to restore a missing tooth back to its place, but only if the treatment was given in time. So, if you didn't make it to the dentist in time, your dentist won't be able to restore your missing tooth. But, that doesn't mean you will have to live your life forever with that lost tooth.
With the advancement in technology, dentistry has evolved as well. Replacing a missing tooth is possible. There are many methods nowadays by which dentists can replace your missing teeth. On top of that, these methods are almost painless and very comfortable. Dentists often use
ez io needles
for sedation due to which surgery has become painless.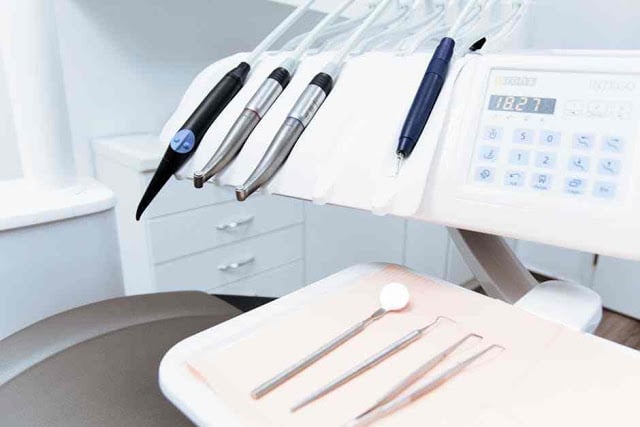 Image by Daniel Frank via pexels.com
So, let's take a look at the top 5 methods that can fill that empty hole between your teeth.
This is usually the most preferred method by the dentist to replace a missing tooth because this procedure has a high success rate. Dental implants are frames or metal posts that are placed on your jawbone beneath the gums by a surgery. After that, your dentist can easily mount the replacement teeth onto them.
As the implants are fused to the jawbone, it provides support for the replacement of artificial teeth. Bridges and dentures placed on the implants help in keeping the teeth tight and won't let them slip while you are eating.
2. Implant-supported bridge
An implant-supported bridge is a preferred technique when more than one tooth is missing. In this method, one implant is used for each missing tooth. Crowns are then connected to each implant to form a single piece.
One drawback of this method is that implanted teeth require support from the adjacent teeth. So, the dentist needs to check whether the gums near the missing teeth area are strong enough to provide the support.
This method is also known as Full-arch fixed implant bridge. This treatment is most suitable for those who have lost all of their teeth or let's say most of their teeth.
In this technique, four implants are placed on the upper jaw and four on the below jaw. Sometimes, six implants are needed for the upper jaw based on the density of the bone. Rather than placing them vertically, they are placed in a 30-45 degree angle. This helps people who have lost their bone density.
It is often referred to as the Maryland bridge. This technique is used to replace only front missing tooth or teeth. It's because they are very fragile and can't bear the force of too much chewing.
In this method, two wings are attached to both sides of the surfaces of abutment teeth near the tongue, and the replacement tooth. This technique is relatively cheaper than the other methods but not a strong one. This is why this technique is mostly preferred when replacement of only front teeth needs to be done.
The traditional bridge is the most popular bridge among all bridges. It is an alternative to implant crown and dental implant. It takes two artificial teeth also known as pontics and are held in place by two abutments or dental crowns.
This technique is used only when you have natural teeth present between both sides of the space created by your missing teeth. It is also quite an affordable technique. The cost of a dental bridge procedure is not very expensive. They will last for five to ten years, or even longer depending on your good oral hygiene, and regular dental visits.
CONCLUSION
There will always come a time where past a certain age you will lose your teeth eventually, or due to some kind of accident. That is why it's always better to know about all these common techniques so that when the time comes, you can replace your missing tooth, and decide which method is best suitable for you according to your needs, and your budget.
RELATED READING

Author Bio

She is a blogger who loves to write especially in the medical science vertical. She has written many captivating and informative articles. She has also written blogs in other verticals too. Her hobby is traveling and reading novels.