Many individuals in Nigeria, particularly women and young dark females, resort to bleaching to lighten their skin tone.
In spite of the fact that bleaching goods do what their customers want them to do, most of the creams really make the skin of their customers seem worse in the long run.
However, there are bleaching creams that get the job done properly with few adverse effects.
Since so many skin-lightening products are available for people of colour, it may be challenging to ascertain which ones are effective and how rapidly they will change your skin's colour.
And the following are the best of the best.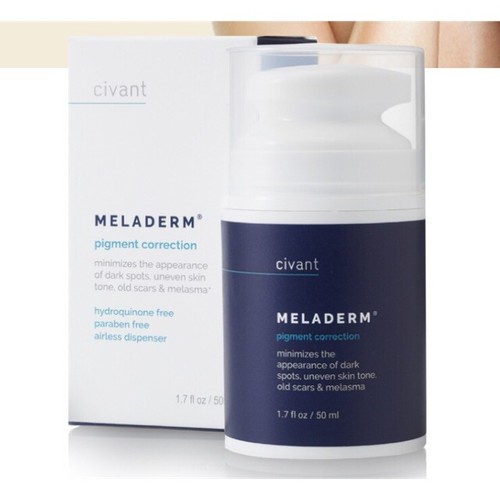 Meladerm Skin Lightening Cream, for example, this cream includes arbutin, a substance present in many plants, and kojic acid, a wholly natural molecule derived from a fungus (also completely natural).
It works well to cure hyperpigmentation brought on by ageing, extended sun exposure, dark patches, etc. The price is around N32,000.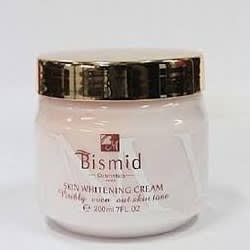 When used regularly, this may restore radiance to a tired face. As one of the finest illuminating creams in Nigeria, its effects are nearly instantaneous, and it contains no mercury.
Bismid products work well, which is one reason why they are so popular. After a few days of using their whitening creams, you'll be able to see the difference, and it will stay that way.
It works quickly and effectively to lighten the skin. It makes dark spots on your body lighter and gets rid of blemishes and freckles.
You should expect your skin's tone and texture to improve when using this lotion. There is no mercury or anything artificial in it.
The Zeta White skin-whitening system is advertised as a safe alternative to harsh bleaching agents.
The product has anti-inflammatory properties that make the skin brighter without hurting it. It also treats uneven skin or dark spots while making your complexion brighter as a whole.
The source of the ingredients is the key to how well and safely Zeta White works. All of the ingredients in the system are natural, organic, and vegan.
It is completely natural and comprises ingredients like grape, milk, mulberry, etc. One of the top lightening creams in Nigeria, as well. The price is around N9,500.
This is a good face cream that keeps your skin moist. A combination of gel and cream that keeps your skin moist without making it oily. Only that.
Doesn't make your skin fair or something. Good lotion for people with dry skin who don't like putting raw lotions on their faces.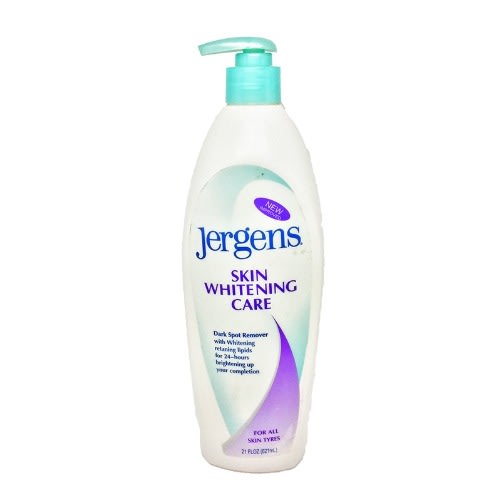 It's one of the greatest skin-lightening agents in Nigeria, and it's formulated especially for those with fair skin.
Therefore, it is also among the top finest illuminating creams in Nigeria.
It has natural plant extracts and chemicals that work well to lighten dark spots and blotches on your skin and make your skin look more even.
With this lotion, you can get rid of all spots, wrinkles, blackheads, blemishes, acne scars, sunburns, melasma, and freckles.
This lotion evens out the color of your skin and makes dark spots lighter. 55h+ body lotion fixes the skin and makes it look very young, healthy, and beautiful.
It also cleans, hydrates, and encourages the skin to grow new cells.
It is a great moisturizer that brings out the natural glow of the skin. It reduces the look of spots, melasma, and freckles, and it also affects the enzyme tyrosinase, which makes melanin.
It brightens the skin with a skin brightening complex that repairs the skin and makes it smooth, silky, soft, and beautiful.
It also helps to clear up the skin and make it look younger. This cream makes the skin tone brighter and more even.
Read Also: Miracle Derm Cream Review: Side effects and How to use
A wonderful skin-lightening product for dark skin is Serial White Gold Cream. It unifies the skin, has no negative effects on the body, and works on all hues and varieties of skin.
Serial white gold cream does not make the skin lighter or bleach it. It will only make your skin look smoother and brighter. This cream is meant to keep your skin moist, smooth, and even-toned.
The Pr Francoise Bedon Lotion is a useful maintenance product that subtly improves the tone of your skin. It removes discolouration and gives the skin long-lasting hydration. Additionally, this opulent cream combats free radicals.
It also has Vitamin E, which protects the skin from free radicals and aging. Laboratories with a lot of experience came up with this very thorough formula.

A treatment made with carrot oil that lightens hair quickly and in a strong way. This nourishing moisturizer gets rid of dark spots and evens out the color of your skin, making it look healthier and brighter.
One of the best face bleaching products is the Protégé Luminate Premium Skin Lightening Cream. 
It has lightening components including kojic acid and alpha-arbutin, which aid in the fading of acne scars, hyperpigmentation, and melasma. 
The formula's abundance of antioxidants penetrates the skin and stops spots and discolouration from reappearing. 
There are no harsh ingredients in the bleach, such as hydroquinone or mercury, that might harm your skin.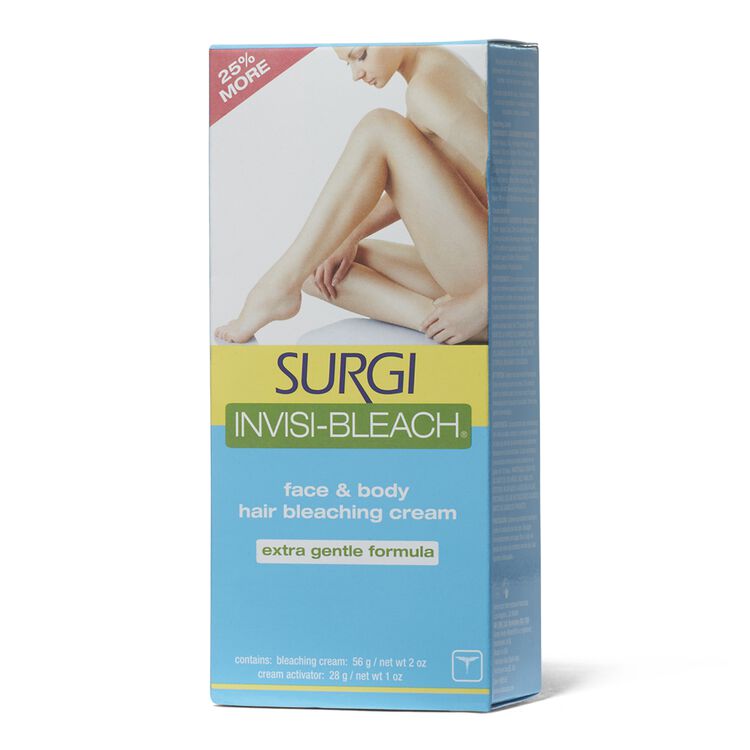 The mild composition of the Surgi Invisi-Bleach Face & Body Hair Bleaching Cream softly and quickly lightens face and body hair so that it is invisible. After only one usage, benefits are already apparent. 
For a simple application, the package includes a plastic spatula, a mixing dish, a bleaching cream, and an activator. 
Its formula is gentle, user-friendly, and clinically verified. It could result in a burning feeling.
Where to Buy Genuine Skin Lightening Creams: 
Jumia or Konga are two online retailers where you may purchase the original versions of skin lightening creams.
Things to consider when choosing the best bleaching cream for your face
1. Strength And Formula
Verify the components. Hydroquinone and hydrogen peroxide bleaching lotions have a potent composition. 
Others could include ingredients that naturally lighten skin, such vitamin C, kojic acid, and alpha arbutin. 
To make sure the product does not irritate the skin, look for calming components like aloe vera and chamomile extracts. 
Avoid items that include parabens and artificial perfumes.
2. Purpose
While some bleaching creams may lighten facial hair to match your skin tone and provide the impression of clean, bright skin, others may be specifically formulated to lessen the appearance of pigmentation and spots. 
Depending on your tastes, choose any of these. 
Always follow the instructions provided on the container. 
Recommended For You: 6 Tips on choosing the right protein powder
Using Bleaching Cream On Your Face: Instructions
To remove dirt and pollutants, cleanse your skin with a face wash.

Pat your face dry

Use the right quantity of cream on your face.

Apply little pressure to the cream with your fingers.

Turn it on for 10 to 15 minutes, or as the manufacturer recommends.

Clean it off.
Here are some guidelines to remember while using bleaching products.
To prevent skin irritation, avoid using the cream on open sores, rashes, and damaged skin.

After applying a bleaching lotion, avoid going outside in the sun since the product makes your skin hypersensitive. 

If you must go outside, always use high SPF sunscreen.

If you are expecting or nursing, avoid using bleaching products. 

Always get medical advice before using them.

Prior to and after the use of bleaching products, wash your hands.

Strong chemicals are often used in bleaching creams, which might have negative consequences.
Side Effects For Bleaching Cream:
Dryness

Redness

Itching

Allergic responses

inflammation around the eyes

Discolouration

If you see any of the signs, see a doctor right once.
Conclusion
With bleaching creams, you may lighten your skin at home without spending hundreds of dollars on salon appointments. 
To prevent skin sensitivity, always do a patch test before using these products. 
If you want a bleaching cream without hydroquinone, the Protégé Luminate Premium Skin Lightening Cream is the finest option.