Once there is a plan for orthodontic treatment, you can choose from types of bands, braces, or other orthodontic appliances, removable and some non-removable appliances, for shaping the teeth and jaws.
Typical orthodontics appliances may include small curved Strips of metal cemented to the surfaces of the teeth as anchors for arch wires which pass around the dental arch. Springs and specially designed rubber bands called elastics are sometimes used to bring about an alignment of the two jaws or to align teeth within a dental arch.
8 Types of Orthodontic Appliances
orthodontics is one of the departments in dentistry involving the treatment and irregularities of teeth. It involves serial extraction (which is the removal of teeth because of the correction to be done not because of pain. The dentist specifically trained for this purpose are called orthodontics. also, have specialized training in facial abnormalities and disorders of the jaw.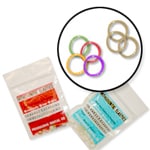 Elastics (Rubber Bands)
You can use elastic rubber bands to adjusts your upper and lower teeth and improve them. Your dentist will prescribe the right one for you.
---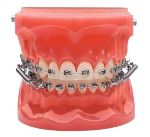 Forsus™ orthodontic appliances
Forsus Fatigue Resistant Device is used to correct excessive overbites, correct the fit of teeth, and prevent jaw surgery in children. It is an alternative to headgear.
---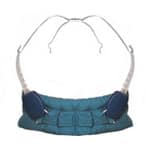 Headgear orthodontic appliances
Headgear is used to hold the growth of upper teeth and jaw from moving forward and is used to treat individual patients with an overbite of the upper jaw forward of the lower jaw or vice versa
---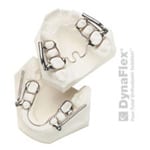 Herbst® orthodontic appliances
The Herbst® appliance is used mainly for youth and developing children and is worn for about 12 months. The appliance reduces overbite by helping the lower jaw to move forward and push the upper molar backward.
---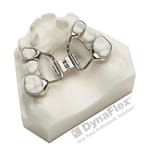 Palatal Expander
The palatal expander widens your upper jaw with little pressure on your molar each time the adjustment is made. Your orthodontics will teach you how to adjust the expander. After you have achieved your desired result, you will wear the expander for a few months to fix the expansion and prevent regression.
---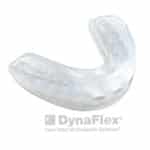 Positioners
Positioners appliance achieves the final tooth movements in your orthodontic treatment. With your full support, you won't wear the appliance for more than eight weeks.
---
Retainers
Retainers may be removable or fixed. They hold your teeth in their new, correct positions after your teeth have been straightened. Your orthodontist will guide you on how to care for your retainer and about the duration of the wear. Wearing your retainer as directed is crucial to prevent regression of your treatment.
---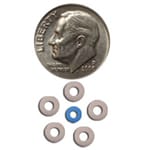 Separators or Spacers
Separators are like a little rubber doughnut placed around your teeth to separate them till the next appointment. Your orthodontic will remove it before placing the bands. You should avoid sticky foods, toothpicks, or floss for now.
---
Twin Block orthodontic appliances
The twin block orthodontic appliances are different from other functional appliances, as it involves two separate appliances (one for the upper arch and one for the lower arch) working together to create an advanced lower jaw position.
The appliance is easy to wear for a long time and while eating. Also, it is easy to remove if you want to take your meal and it is very comfortable positioning appliances because it is produced with smooth acrylic and uses fewer wires.
Twin block appliance is used to achieve, beautiful smile, proper jaw function, improved profile, and a stable and healthy temporomandibular joint.
After successful orthodontic appliances
Thereafter, the patient must return at regular intervals spaced a few weeks to a month (the month is depending on the dentist) apart so that the dentist can make adjustments in the appliance, and also it determines if any of  the bands have been pulled away from tooth surfaces or get broken, and also  prevent plaque from building up in places that the braces may make impervious to brushing.
However, the patient must follow a diet that prohibits sticky food or items that may damage, the appliance or any of its parts and also avoid vigorous exercise, Also don't take too much. A  program on oral hygiene instruction is giving to the patient. Including regular cleaning by the dentist or hygienist, also is important because, as indicated above, it is more difficult to do a thorough job of cleaning the teeth when orthodontic appliances are in the mouth.
Also, there are Orthodontics appliances for Adults 
Although orthodontic treatment is design specifically for children. The technique has been requested in recent time with an increased frequency for the correction of a variety of facial and dental disorders. Receding chins, buck teeth, sunken cheeks, sunken mouths, and other abnormalities have been treated successfully in adult beyond the age of 40 according to research.
Orthodontists have observed that adult patients usually are more patient and cooperative during the long periods of treatment than children.
Although the upper age limit for orthodontic treatment has not been precisely mentioned, according to dental research believe that it is possible to treat adult patients with protrudes of the upper jaw and related to disfigurements until the age of 65. It is possible because the upper jaw might not completely unite with the frontal bone of the skull, until after the age of 70 in most people.
What is the aim of orthodontics?
Improvement of dental and facial aesthetics.
Alignment of prominent teeth, which are liable to be damaged.
Production of improved occlusal function.
Alignment of teeth to eliminate space area.
To assist the eruption and alignment of displaced teeth.
Alignment and planned position of teeth in the jaw prior to orthogenic surgery.
What are the treatment options in orthodontics?
No treatment: It only involves the acceptance of mild irregularities.
Extraction only.
Removable appliance treatment e.g. single tipping movement.
Fixed appliance(also called braces)
Functional appliance.
Orthogenic surgery(jaw surgery): It's performed by a maxillofacial surgeon.
What is the timing?
It depends on the extent of the malocclusion.
Deciduous dentition stage.
Early mixed dentition stage
Late mixed dentition and early permanent dentition stage.
Late permanent dentition stage.
RELATED READING