If you're looking to improve your life, you may want to consider improving your sleep. We don't often pay as much attention to our sleep patterns or needs as we should. "I slept badly" may be a common phrase on your tongue, but you may not do much more than complain about it. However, to get the most out of your life, start paying more attention to your sleep. Here are a few lifestyle changes that can help to improve your sleep:
Understand how health impacts sleep
If you notice that no matter how hard you try to get a good night's rest, it always seems disrupted, you may want to visit your doctor to find out if you're suffering from some condition that could be impacting your sleep.
You may have sleep apnea and need to talk to your dentist about a dental appliance for sleep apnea that will ensure you get better rest. It may be that you have severe anxiety, and try as you might, sleeping well at night just doesn't come naturally to you. Your doctor could prescribe sleep meds or sleep supplements to help you get some rest.
Upgrade your mattress
If you want to ensure you wake up feeling rested and pain-free, look at your mattress. It could be that your mattress has been used for too long and is sinking in areas where you need support. Plus, getting a new mattress is a good idea when you've had the same one for too many years.
Shop around for an option that can provide you with the comfort you need to sleep better. You may need a mattress that is a bit firmer than you're used to as you age. Or maybe you need a more supportive one due to an injury. Consider shopping for a new mattress in person so that you can get an idea of what to expect before you make the purchase.
Consider an exercise routine
While you're thinking about what to do to improve your lifestyle for better sleep, don't ignore the benefits of getting exercise. Exercise can help you release tension and stress, which can make it easier for you to drift off to sleep every night.
It can make you a bit sleepier so that you are ready to go to bed at the end of the day. It also helps to release mental rumination so that you can clear your head for quality sleep. But make sure you avoid trying to get exercise shortly before bed. Exercise provides us with energy, making it a bit hard to drift off at night.
Practice a calming bedtime routine
Whether reading before bed is how you like to wind down at the end of the day or appreciate meditation to calm your mind, incorporating some calming habit into your nightly routine can make a world of difference. Pair it with tea that aids in slumber, and you'll find it much easier to get to sleep at night.
Avoid caffeine and alcohol in excess
If you like to drink coffee, it may be hard to limit your intake, but if you drink beyond a certain time or drink more than you know you should, you could consider limiting your daily intake and see if that changes your sleep quality. Additionally, alcohol in excess can impact your sleep as well. While many people may think that a glass of wine may be helpful for sleep, the reality is that alcohol causes disrupted sleep.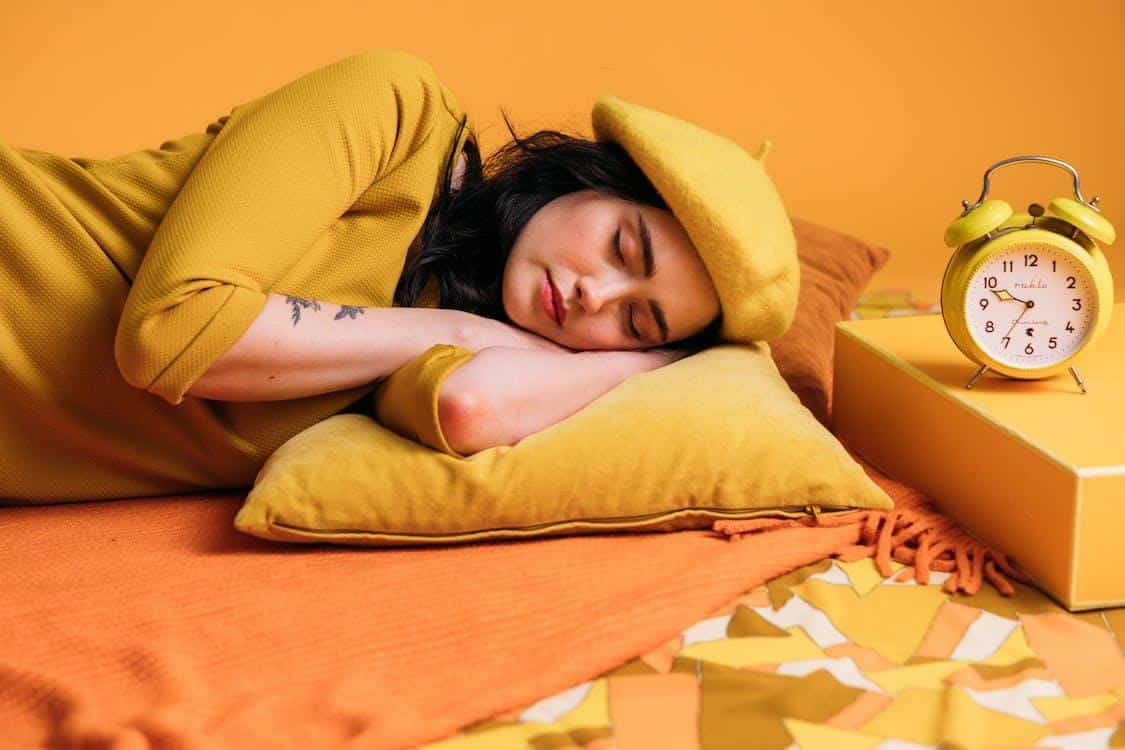 In Conclusion
If you're looking to sleep better, you may want to consider these tips mentioned above. They can help you to see areas where you could improve your lifestyle to ensure you sleep better.